Jayne, Owens battle for Justice of the Peace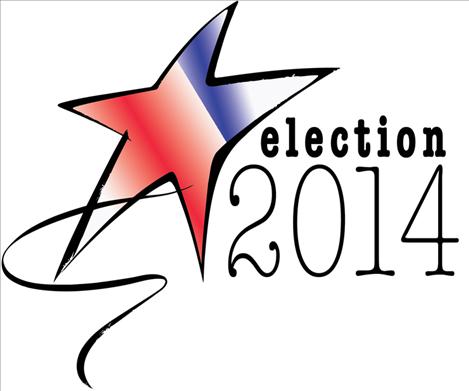 LAKE COUNTY — Incumbent Joey Jayne and Montana Highway Patrol Sergeant Randal "Randy" Owens are pitted against each other in the race for county justice of the peace.
This position handles common misdemeanor crimes including traffic offenses and lower-level drinking and driving cases. Justices of the peace also may perform marriages and handle lesser civil matters such as small claims cases.
The two contenders were the only entrants into the primary race in June, but the position is still up for grabs because the top two candidates go on to the general election. Owens beat Jayne in the primary by receiving 68 percent of the 5,830 votes cast.
Jayne brings prior experience to the table, with 22 months of service as justice of the peace under her belt.
Jayne said she believes "that in that short time she created a non-biased independent court where due process prevails."
She is a licensed Montana attorney who has lived in Lake County since 1992. She previously served as a representative for the Montana legislature.
Jayne said her prior experience was a benefit to the taxpayer.
"Laws or rules can be taught or memorized but it is the process of analysis of the application of the law to the facts that is the backbone of legally sound court decisions," Jayne said. "The citizens of Lake County should expect that their judge has the skill, experience, and education to know how to make these analyses. Otherwise, inappropriate or illegal court decisions will result in more costs to the taxpayer and loss of confidence in the court."
Challenger Owens has served 22 years with the Montana Highway Patrol, and is currently a sergeant for the Lake County Detachment. He previously served in the United States Army and was a business owner.
"These experiences have instilled in me a sense of duty, service and respect for everyone," Owens said.
Owens said fairness and compassion are qualities he has tried to bring to his job as trooper, and that the job has in return granted him vast knowledge of Montana's traffic and criminal laws. Owens said the core principals that play an integral part in his life include service, integrity and respect.
"I strive to be honorable and upright in every situation," Owens said. "I believe it is essential to have an unbiased consideration for the rights, values, beliefs, and property of others."
Owens said he believes "it is essential to make prompt decisions on cases. Cases are too often left waiting for decisions. It is essential that the JP can efficiently administer the duties of the court with fairness, firmness, and consistency."
Owens said he believes the court system belongs to the people, not to its judges or attorneys.
"It is not necessary to be a practicing attorney to be a justice of the peace, but certainly one must have a good understanding of laws, legal rights, and duties," Owens said. "The judge must be courteous, patient, attentive, and most importantly, have good common sense. I believe I have these qualifications."