Lady Pirates split final week of regular season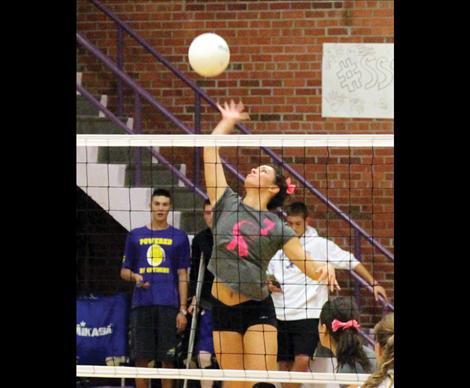 POLSON – The Lady Pirates picked up a win at home with a hometown crowd filled stands honoring seniors on senior night, but took a dive in their final game of the season in Libby, ending their regular season at 6-6.
At home on Thursday, the Lady Pirates pulled the match win in four sets toppling Stevensville 3-1.
Senior Jaiden Toth led her team in assists with 44 of the Lady Pirates 45 total and 20 digs. Haley Fyant added 20 kills.
Saturday the Lady Pirates wrapped up regular season play falling to the Lady Loggers in Libby 0-3.
Despite the loss, Chadelle Smith smashed over 10 kills while Libby Clay finished with 15 digs.
The Lady Pirates will head back to Libby for Divisional play Nov. 7-8 with a first game match-up against Whitefish.
Results
Polson def. Stevensville, 25-19, 25-18, 19-25, 25-17
Libby def. Polson 25-11, 25-17, 25-18