Local woman writes historical novel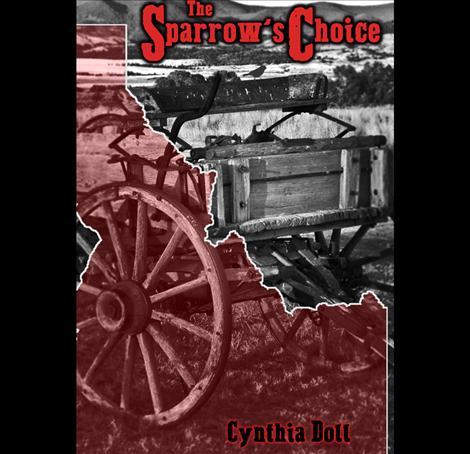 POLSON — Delivering rambunctious children safely to school requires patience and skill, yet Polson bus driver Cynthia Doll has additional talents driving her in a different direction.
She recently finished her first novel, "The Sparrow's Choice," a historical fiction novel set in 1907 on the Nez Perce Reservation in Idaho. Doll's main character is Calandra Mitchell, a nurse. Calandra's husband is a doctor, and they planned to go west from their home in Boston and work at an Indian school, bringing along their son Everett. Calandra's husband dies suddenly, and she decides to follow through with their dream and go to Pony Ridge.
Calandra soon falls for Sky, a Nez Perce man who traveled with Chief Joseph when he was a boy, but Everett is conflicted, either because of his father's death, not having all his mother's attention or because he doesn't care for Sky.
This taste of Doll's novel should whet the reader's appetite to read the book.
Doll has always been a writer. She has things she wrote as a child. She also kept a diary when she was married.
"Writing's always just been something I've done," Doll said.
Doll has lived in the Mission Valley for 10 years. She grew up in Phoenix, Arizona, became a pilot, and moved around the northwest.
"Now I'm a bus driver," Doll said, a departure from her former life.
"The Sparrow's Choice" took about five years to write, Doll said. During that time she made several trips to Arizona; first for her father's 80th birthday and then many extra trips when he became ill and passed away.
"I did an insane amount of research," Doll said, both because she wanted the World War I scene to be accurate and because when "I wasn't coming up with something creative, I'd research."
She also studied Chief Joseph's flight from the United States Calvary and the history of Indian boarding schools.
Doll said she doesn't have a set writing time.
"I'm a late night person. I like staying up late. If I've got an idea, I just write," Doll said.
Doll will be signing copies of her book on Dec. 5 at Dawn's Floral Designs, 318 Main Street, Polson, from 10 a.m. to 2 p.m. "The Sparrow's Choice" is also available on www.Amazon.com.