WRESTLING
Ronan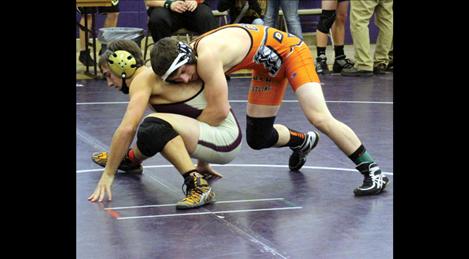 Ronan
GREAT FALLS – Ronan's wrestlers hit the mats competing against teams from all classes all around the state at the Great Falls Holiday Classic Friday and Saturday, tying with Glasgow for 23rd with a score of 46.
Though the Chiefs did not place any grapplers in the championship round, they found some success in the semi's with multiple Chiefs winning matches.
Hunter Peterson (113), D'Andre Moses (120), Cole Snyder (126) and Trevar McAllister (132) all came away with W's.
Ronan will host their annual Western Montana Duals after the winter break on Jan. 2-3.
Results
Team scores - Great Falls 220.5; Choteau 146.5; Helena High 139; Bozeman 138; Forsyth 137; C.M. Russell 134; Colstrip 108.5; Kalispell Flathead 108.5; Missoula Big Sky 102.5; Columbia Falls 102; Helena Capital 89.5; Butte High 87; Belgrade 83; Laurel 76.5; Havre 72; Chinook 66; Conrad 65.5; Dillon 54; Kalispell Glacier 53; Lewistown 52; Cut Bank 51; Great Falls High J.V. 50; Glasgow 46; Ronan 46,; Thompson Falls; C.M. Russell FM 34; Townsend 29; Harlem 28; Fairfield-Simms 26; Shelby 25; Missoula Hellgate 24.5; Flint Creek 24; Anaconda 20; Cascade 19; Great Falls High FM 19; Livingston 12; Highwood 11; Butte Central 10; Chester-Joplin-Inverness 7; C.M. Russell J.V. 7; Browning 6; Lone Peak 6; Fort Benton 4; Belt 0; Heart Butte 0; Poplar 0