Steiner, Cordier set wedding date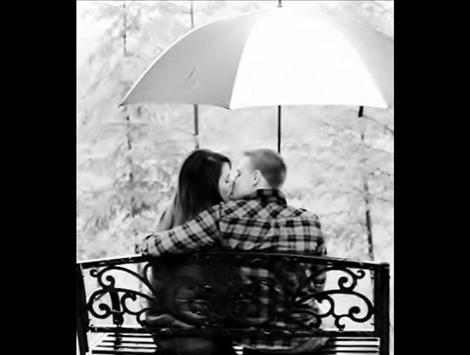 POLSON — Jim and Brenda Steiner of Polson are happy to announce the engagement of their daughter Ashley Claire Steiner to Kole Marcus Cordier, son of Mark and Misty Cordier of Polson.
Ashley's maternal grandparents are Chris and Susie Olson, and David and Jeannie Nowotny, all of Polson. Her paternal grandparents, Frank and Claire Steiner of New York and Florida, are both deceased. Ashley is a graduate of Polson High School and is employed as a Pharmacy Tech at Health Care Plus in Polson.
Kole's maternal grandparent is Hap Cheff of Trout Creek and his paternal grandparents are Fred and Jan Cordier of Ronan. His maternal grandmother, Sandy Cheff of Ronan, is deceased.
Kole graduated from Polson High School and is attending Salish Kootenai College, studying Secondary Science Education. He also owns a computer business and is a tutor at SKC.
Ashley and Kole are planning a September 2015 wedding.