Viking Power
Charlo basketball fighting for gold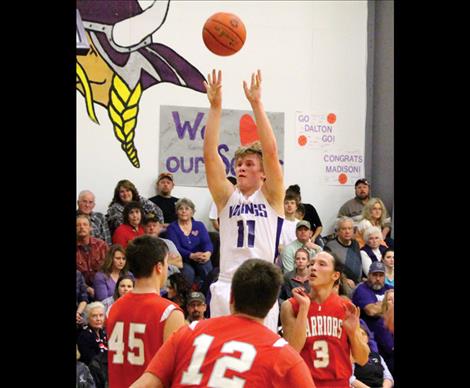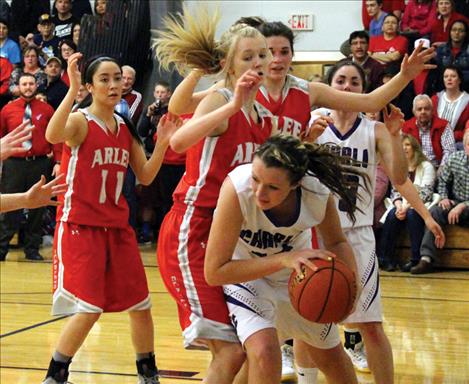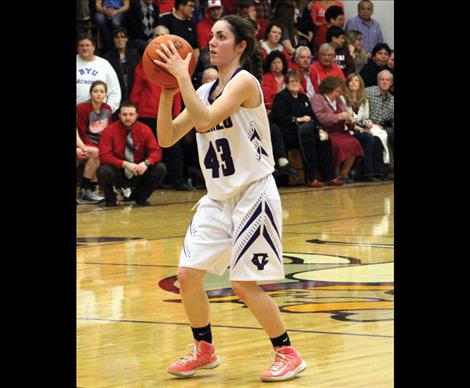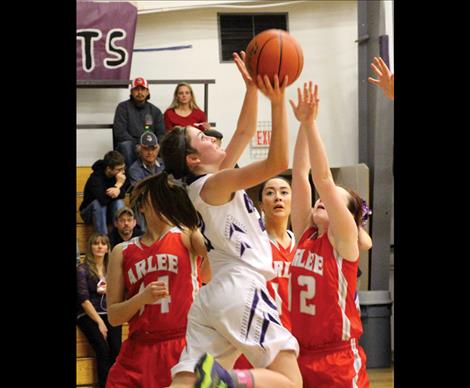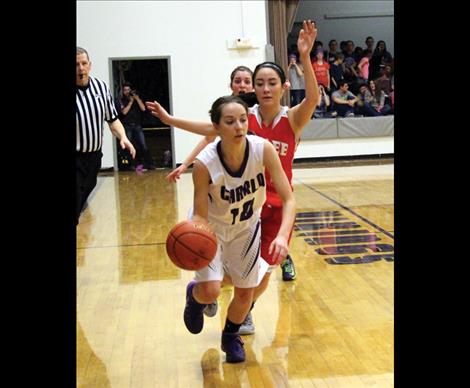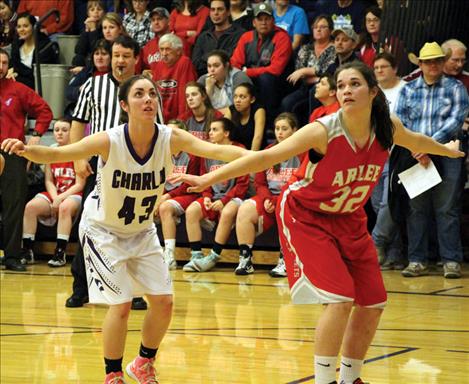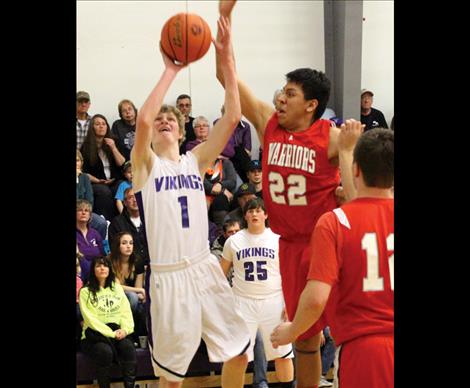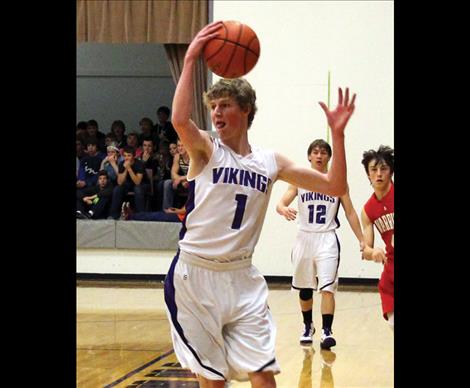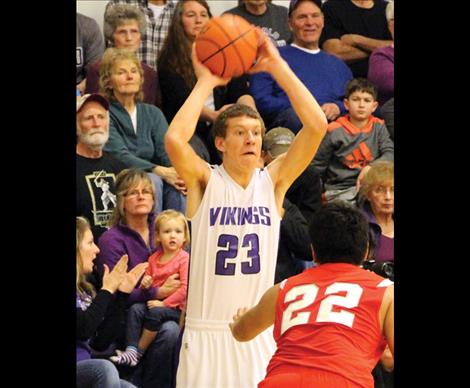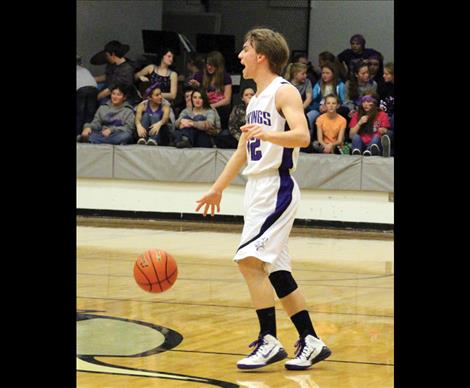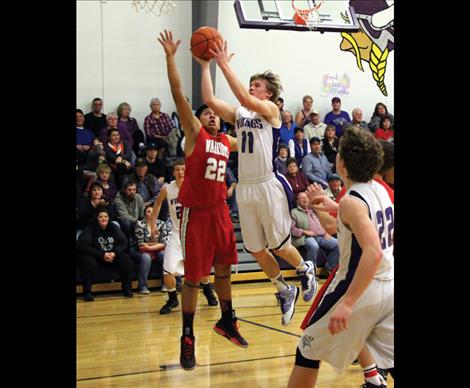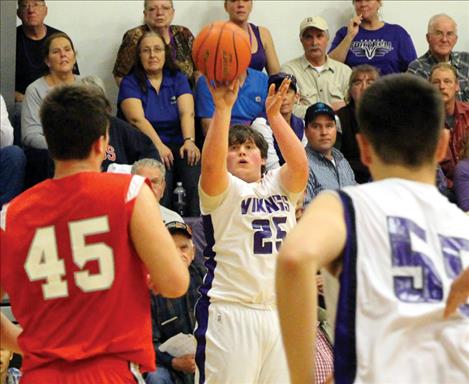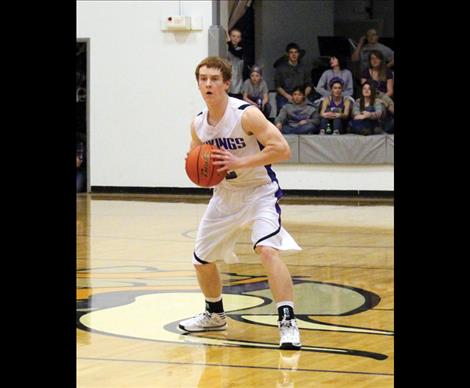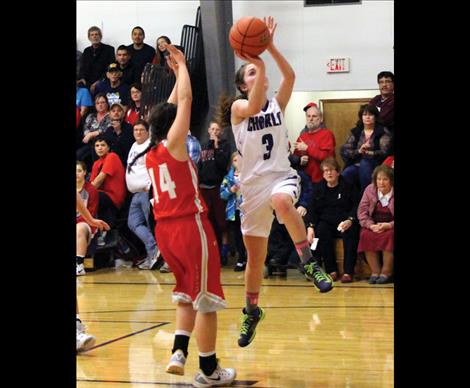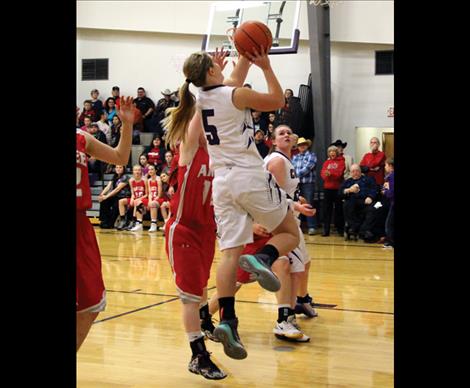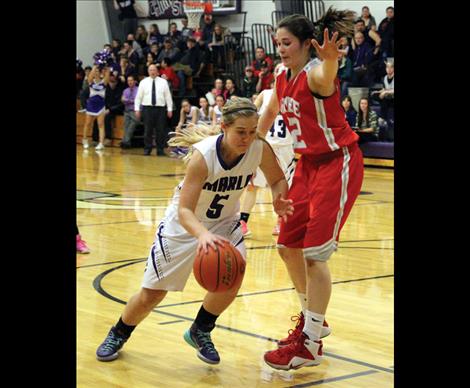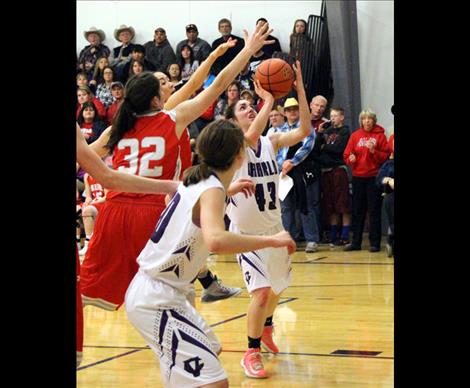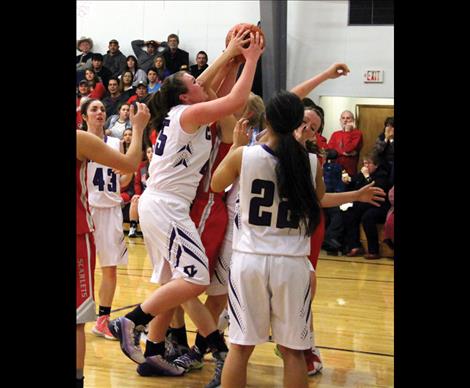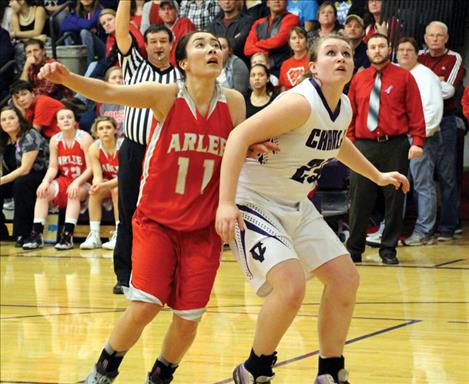 ‹
›
CHARLO – In tough District 14C, the Vikings and Lady Vikings are making it known that they will not back down. After a peak performance dished out by the Lady Vikings and a close battle coming from the Charlo boys against conference top dogs Arlee, Charlo wants everyone in the valley to know – Viking hoops mean business.
Sitting in second place only by luck of the draw as numbers were decided at the beginning of the season, the Lady Vikings have played a top-leveled season, rivaled only by the Arlee Scarlets who hold the same 10-2 conference record.
Led by a pack of seven formidable athletes, the Lady Vikings have proven to be unstoppable, especially in the last half of their season, according to veteran Head Coach Bret Thompson.
The Lady Vikings have shown their feisty court play will be something to fear come next week's District Tournament.
"I just think we have seven really good girls that can play in different places in different situations," Thompson said. "Up until this point, we've been able to find the right places with the right girls and that's been a big part of how the girls have been able to find success this year."
Leading the Lady Vikings in court action is a pair of sisters that have been the bane of every team they meet. Senior Shayna Nagy and sister Cheyenne, a sophomore, have been taking the hardwood by storm putting up numbers like tomorrow will never come. Adding to the Lady Viking arsenal of fury is junior Mikaylan Roylance, a 5'7" ball of fire whose point totals sit on the upper ranks of the Charlo logs.
But for Thompson — who can celebrate success as he joins the 500-plus win club — it takes a team to win championships and as of now, his Lady Vikings are in the running to achieve that goal.
"It isn't just a one or two pony race," Thompson said. "I have several girls that have stepped up. They have done a great job as far as working with each other."
In their last week of play the Lady Vikings have shown they're in it to win it after taking down Arlee at home in a final minute showdown.
On Thursday the Lady Vikings ended a 14C contest with a big 45-40 win against the top ranked Scarlets with the help of Cheyenne Nagy's final minute free throws sealing the deal.
After falling behind 35-27 going into the final frame of play, the Lady Vikings rallied to outscore the Scarlets in the fourth quarter 18-5, bringing the crowd to their feet with the buzzer ringing in their victory.
"I think a good part of our win was our defense," Thompson said. "It took us a little while to get things going but I think we did a better job as far as keeping their scorers away from the basket. Yeah, it was fun."
The Nagy's combined to lead the Lady Vikings in points with 26 total. Cheyenne netted 15 and Shayna tossed in 11.
At Hot Springs on Saturday the Lady Vikings pulverized the Lady Savage Heat 53- 15 with the Nagy's once again taking control on the floor.
Cheyenne logged 17 and Shayna chipped in 14.
For the Charlo boys' team, the season race hasn't been so cut and dry, though the Vikings have been making their own noise on the court. With Arlee running away with an undefeated ranking and teams like Hot Springs bringing on the high score hunt, the Vikings have been working hard to turn the tables on unsuspecting teams including very close calls that left upper-ranked teams in shock.
"It's been a learning experience for myself and the kids," Viking Head Coach Gale Decker said.
Decker is new to the Charlo basketball program but brings experience coming from years of coaching varsity ball, including past Ronan teams.
"I was unfamiliar with any of the kids on the team and they were unfamiliar with my style of coaching," he said. "It's been a situation where both of us have learned how to deal with each other, I guess."
Unfamiliar or not, the Vikings have posted a steadied run in the 14C race, taking third in conference with a 7-5 league record.
Thursday the Vikings gave top ranked Arlee a run for their money, proving retreat is not how the Vikings roll. Though Charlo came out on the bottom of the 68-62 scoreboard numbers, it was not without a fight after a huge second-half rally by the Vikings.
After falling behind the Warriors by 20 at the half time break, the Vikings came back in the second half, scoring 36 points to Arlee's 22. It may have caused the Warriors to shake in their skivvies, but it wasn't enough to overcome the District leaders, resulting in the barn burning, six-point loss for the Vikings.
Viking Dalton Delaney led both teams with 23 points while Dugan Runkel chipped in 16 and Kobe Cox added 11.
At Hot Springs on Saturday, the Vikings persevered to topple the Savage Heat 56-47. While going toe-to-toe through the first half of the game, the Vikings picked up basket glory in the second half of the contest to pick up their final league victory.
Cox, Runkel and Delaney all picked up double digit scores with Cox leading the pack netting 19. Delaney added 13 and Runkel logged 11.
All in all Decker is pleased with how well his Vikings have advanced despite the diversity faced throughout the season, and he is looking forward to a postseason battle, especially with his senior leadership that he said is "outstanding."
"I feel like we've made a lot of progress but we're still trying to figure things out, particularly on offense," Decker said. "There's quite a bit more structure to what we're trying to do this year and a big learning curve for the kids, but we're getting there. We're hoping it all comes together and it starts to click come tournament time. We just want to play our best basketball in tournament and that has been our goal from day one."
For both teams, Districts is a new beginning. And as Thompson said, "If somebody shows up one night and decides they are there to play, there's enough talent in our district that we can start to see upsets."
Both the Vikings and the Lady Vikings will showcase their talents at the District Tournament starting Thursday in Pablo at the Joe McDonald Center.
Results
Boys
Charlo 16 10 18 18 – 62
Arlee 21 25 11 11 – 68
Dalton Delaney 23, Dugan Runkel 16, Kobe Cox 11, Michael Delaney 5, Jesse Long 4, Greg Montgomery 3.
Charlo 6 16 14 20 – 56
Hot Springs 5 16 8 18 – 47
Kobe Cox 19, Dalton Delaney 13, Dugan Runkel 11, Greg Montgomery 6, Ty Petticrew 3, Michael Delaney 2, Maverick Nelson 2.
Girls
Charlo 7 16 4 18 – 45
Arlee 9 12 14 5 – 40
Cheyenne Nagy 15, Shayna Nagy 11, Lindsey Tryon 5, Sienna Brown 5, Mikaylan Roylance 4, Skyler Frame 3, Madison Foust 2.
Charlo 13 16 12 12 – 53
Hot Springs 4 2 4 5 – 15
Cheyenne Nagy 17, Shayna Nagy 14, Mikaylan Roylance 6, Madison Foust 5, Sienna Brown 4, Skyler Frame 3, Brooklyn Foust 2, Lindsey Tryon 2.