Arlee teacher honored among five best in America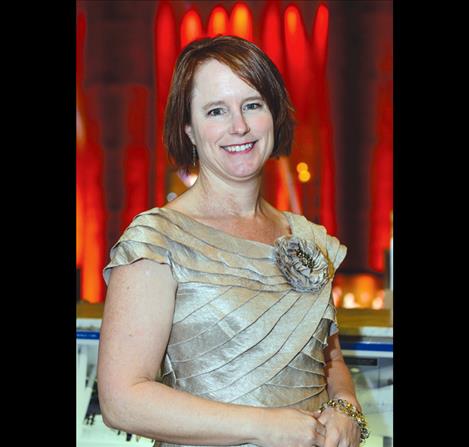 ARLEE – It's been referred to as the Academy Awards of teaching.
"They even had an envelope and a drumroll," Arlee English teacher Anna Baldwin said.
Baldwin was selected as one of the top five teachers in the nation at the National Education Association Foundation's Salute to Excellence in Education Awards gala in Washington, DC, where black tie attire was required.
"It was humbling to be there with so many excellent teachers," Baldwin said.
Her name wasn't in the envelope as the top teacher, but she did come away with a few perks. She was given the Horace Mann Award for Teaching Excellence, which included a $10,000 prize and an educational 10-day trip to Peru.
Baldwin noted that this is the second year in a row that a Montana teacher has made it to the top five.
"I think this is an indication of the quality of our education," she said.
Baldwin's status as the 2014 Montana Teacher of the Year put her in the competition at the gala. A written application started the selection process for the finalists. The teachers performed a mock lesson for judges and answered interview questions last summer.
"The rubric was based on community, commitment and diversity," she said.
Baldwin's calendar space isn't as filled up now that the award ceremony is over. She spent almost two years participating in speaking engagements, going on trips and giving interviews connected with the two awards.
"I'm glad to be back in my classroom," she said. "I don't have anything else planned, just a few little things and the Peru trip."
Arlee students produced a video shown at the awards ceremony, which can be viewed at www.youtube.com/watch?v=pPUpzAyzMrI.