Festival celebrates birds-eye view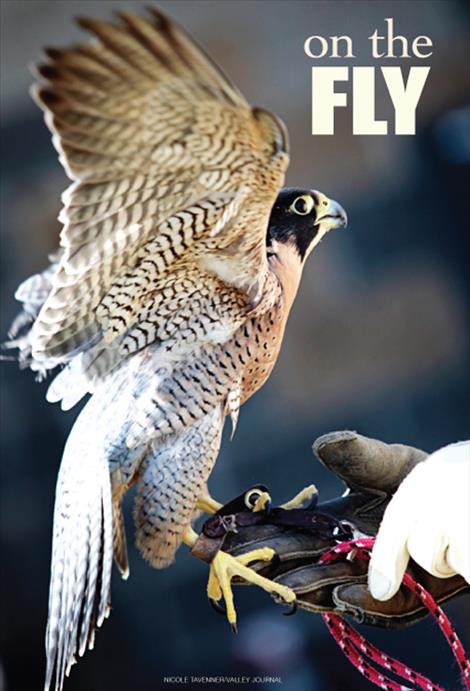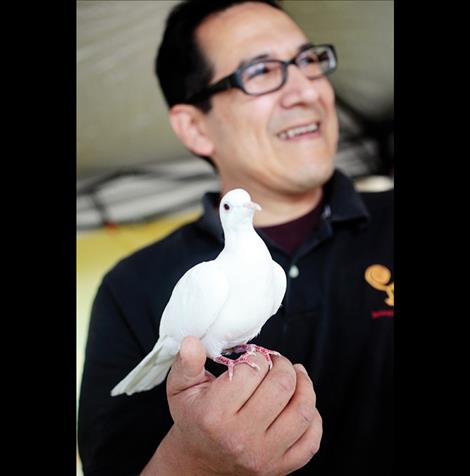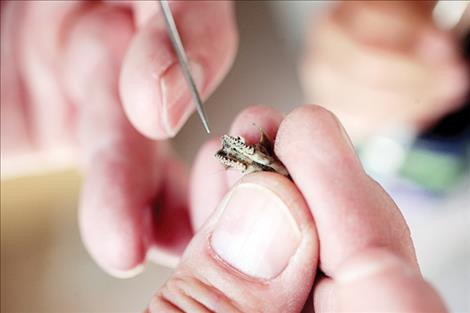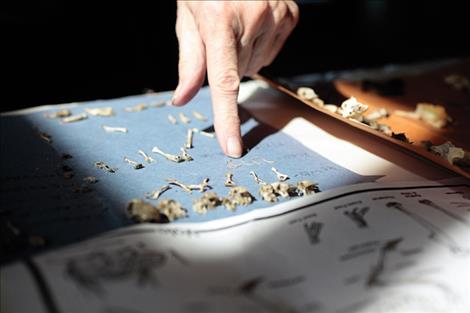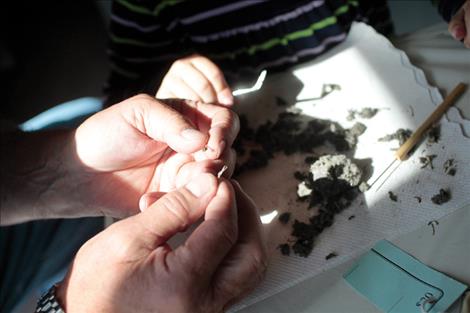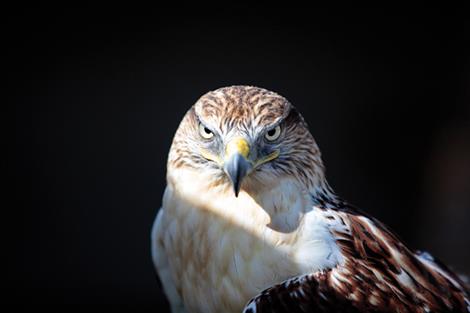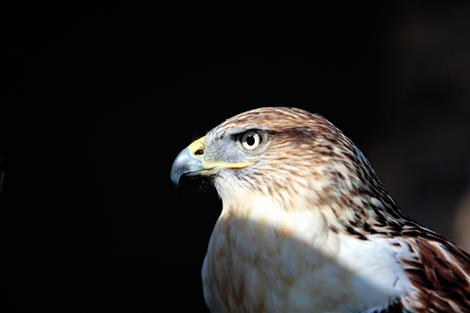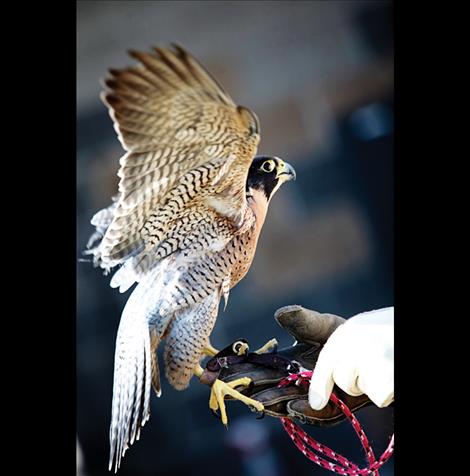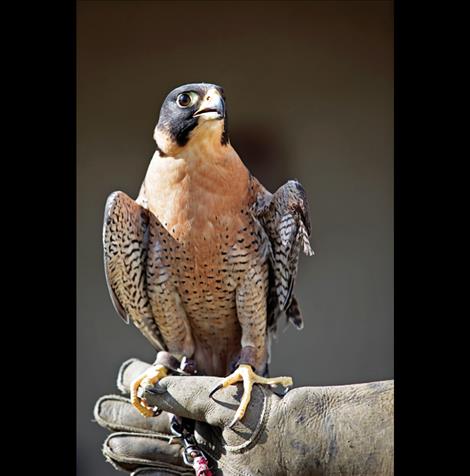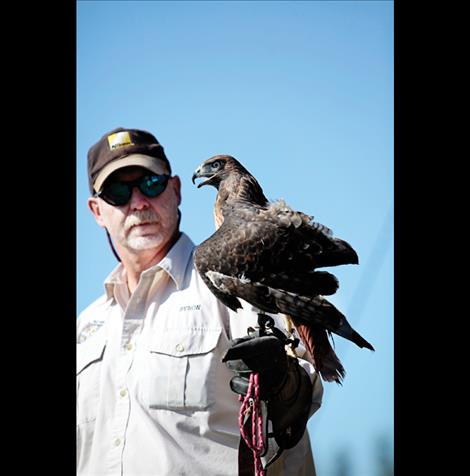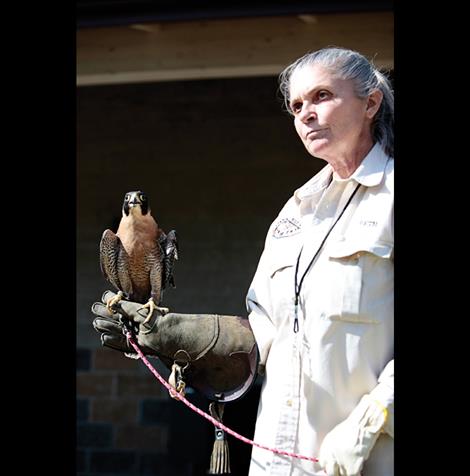 ‹
›
Birds of a feather flock together and in Mission Valley, people flock to their feathered friends. The Confederated Salish and Kootenai Tribes Natural Resources Department Wildlife Program hosted its third annual Community Bird Day on May 8, and people came out in droves to find out more about the flying creatures.
"It was pretty cool," 11-year-old Dillon PrettyOnTop said, after measuring his wingspan against that of owls and swans. He said his favorite part was visiting with the folks from the Montana Wild Wings Recovery Center. The center brought injured birds that have been trained and licensed for public education so people could see what the critters look like live.
Awards were given to local students who were winners of a poster contest and honor songs were performed by drum group Yamincut. Ardon McDonald, an Arlee seventh-grader, gave an example of a prairie chicken dance, which is a native dance that mimics the motions of its namesake.
"It is a very beautiful music and dance style," Tribal Biologist Steph Gillin said. "We try to incorporate as much culture as possible."
Native language stations, life-like art models of birds done by art students, and other avian-themed tables packed Salish Kootenai College gymnasium's upper floor, with people clamoring to learn.
"The goal is to try to bring as many people together in the community to learn about birds," Tribal Biologist Whisper Camel said. "We've been so impressed with how the community has responded to it."
Camel said she was appreciative of the groups that helped sponsor the event, including Salish Kootenai College, Mission Mountain Chapter of the Audubon Society, Montana Audubon, and the Cadeau Foundation.
The International Bird Film Festival of Missoula also brought high quality, avian-centered movies for viewing.