Wyoming author visits North Lake County Library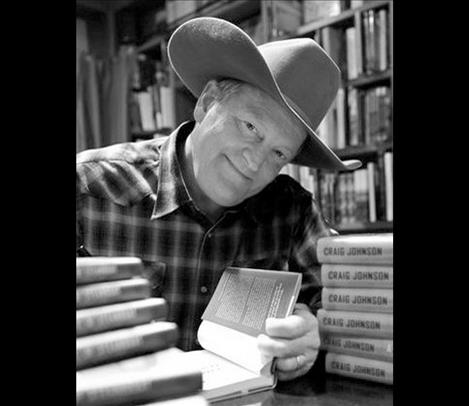 POLSON — Craig Johnson, Wyoming author of the Longmire mystery books and TV series, will present a reading and signing in Polson on Wednesday, June 17. The event, which is sponsored by the North Lake County Library Foundation, will be at 7 p.m. in the library's large meeting room. It is free and open to the public.
Johnson is an award-winning author who is on a motorcycle tour promoting his new book, Dry Bones, which is currently on the New York Times Best Seller List. He has written more than a dozen novels, including his well-known Sheriff Walt Longmire mystery series. Johnson has received both popular and critical acclaim for his work. The associated TV series, Longmire, premiered in June 2012.
New books will be available for purchase, provided by independent bookseller Fact & Fiction of Missoula. Selections will include many of Johnson's earlier books in paperback and Dry Bones in hardcover.
For further information, please stop by North Lake County Public Library's circulation desk at 2 First Ave. in Polson or call 406-883-8225.