Crowds watch Polson Fourth of July parade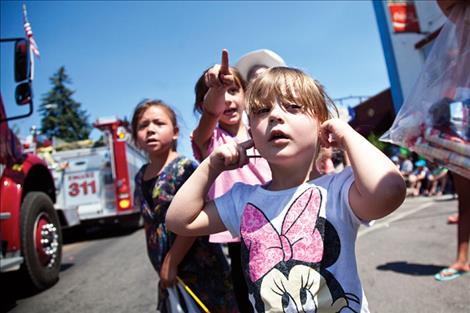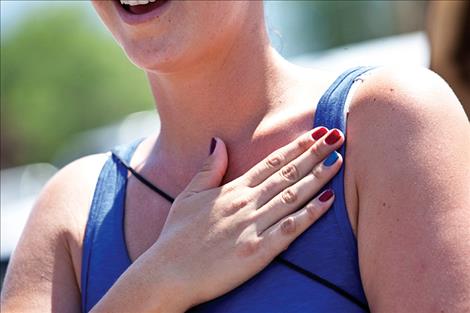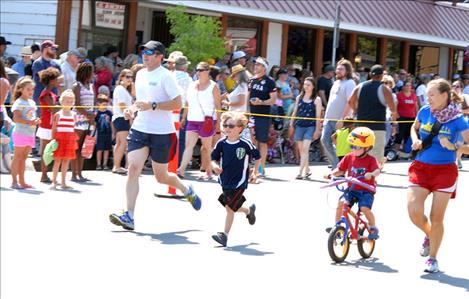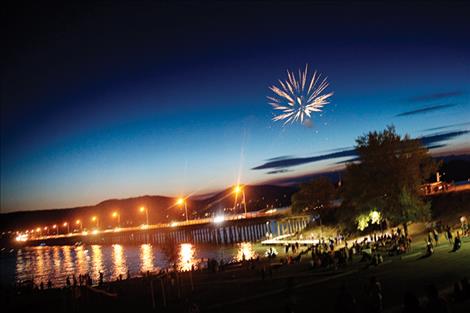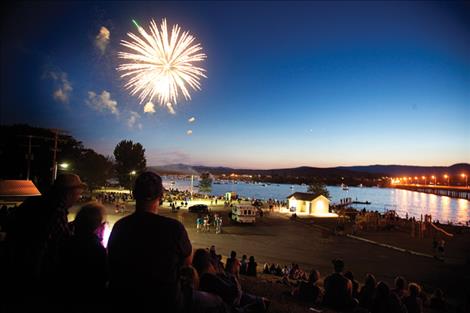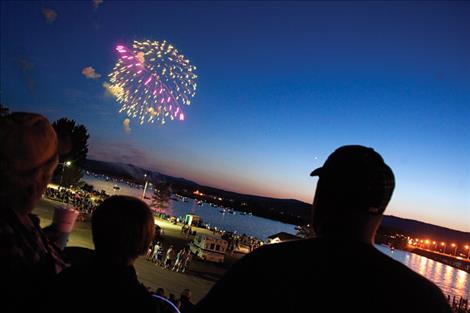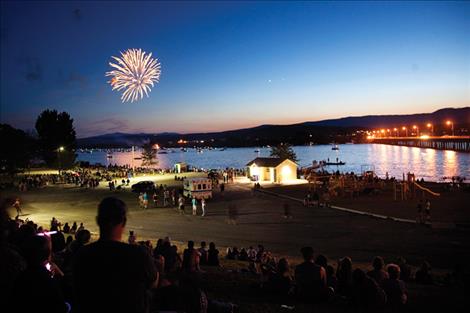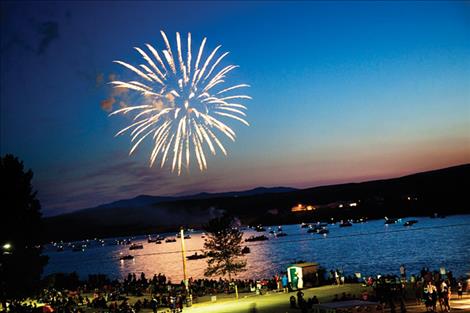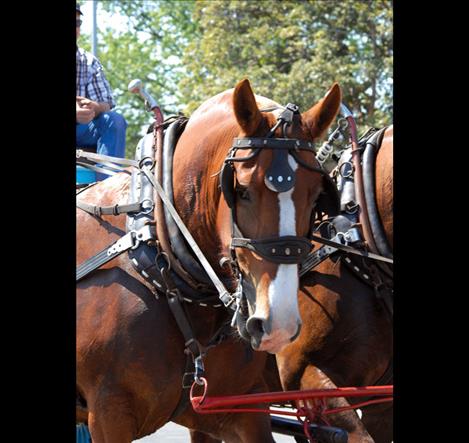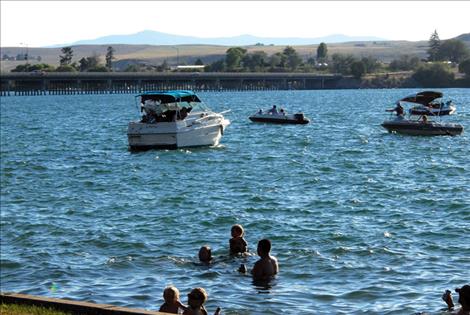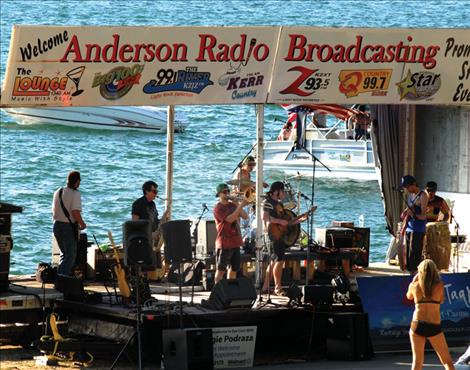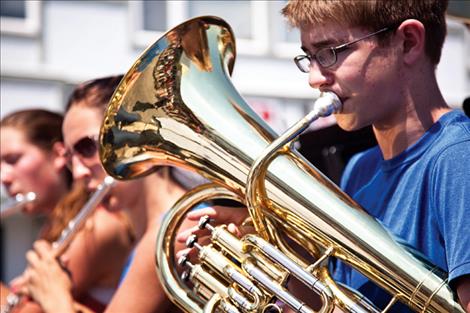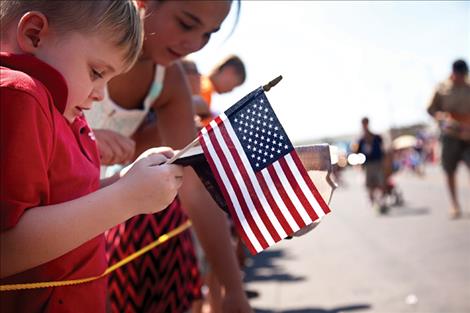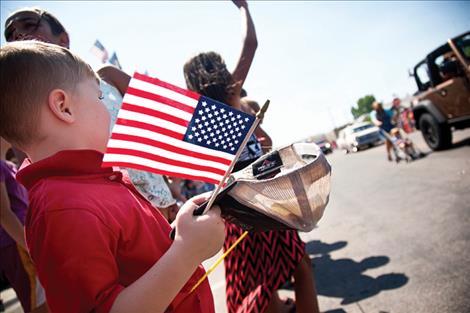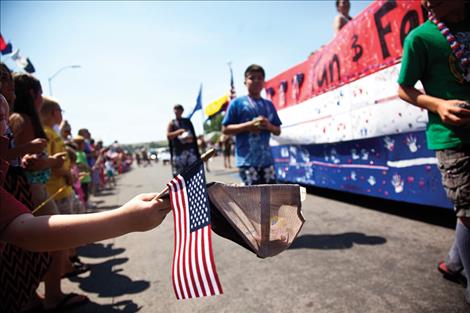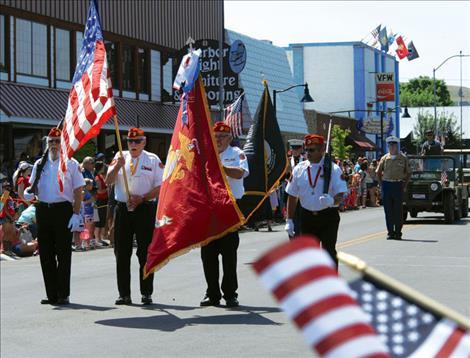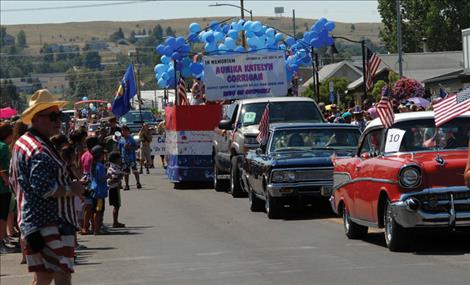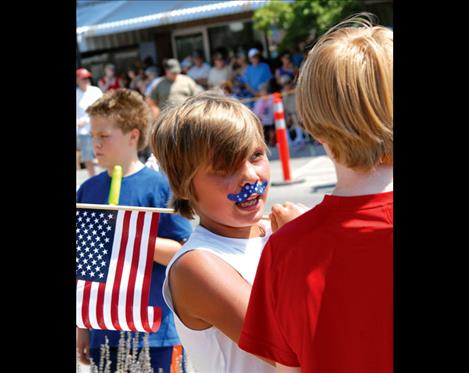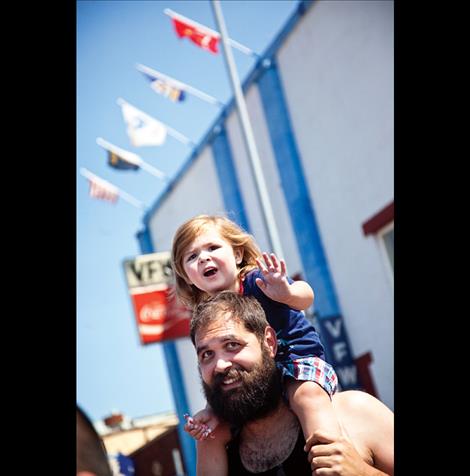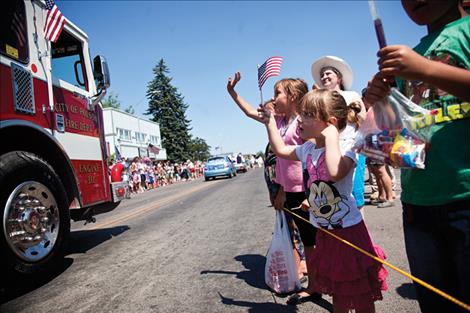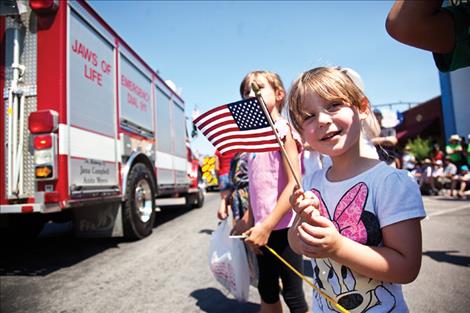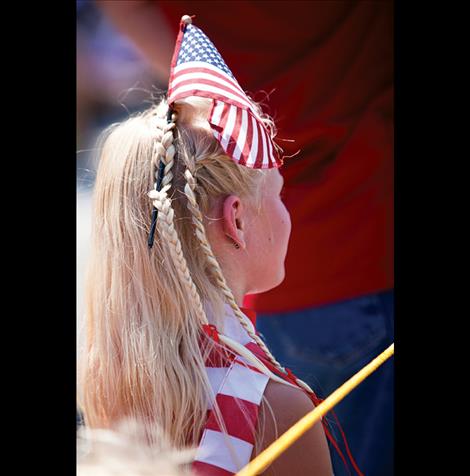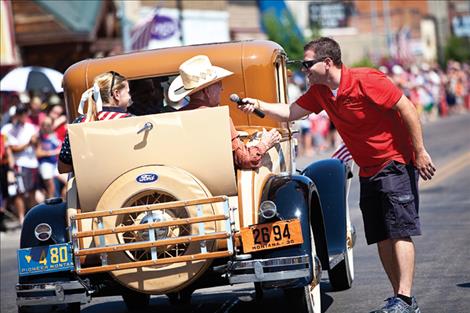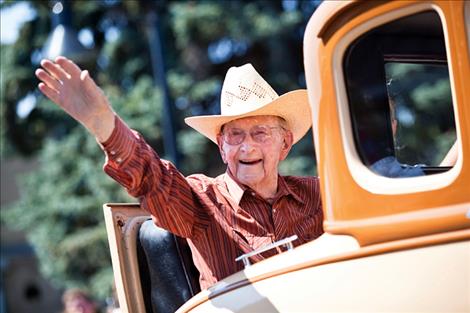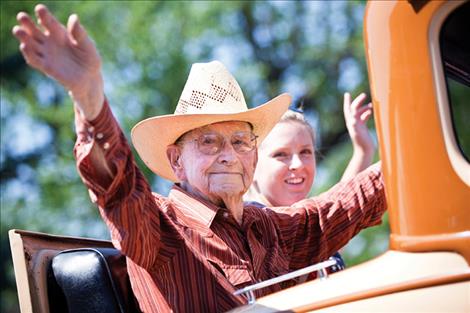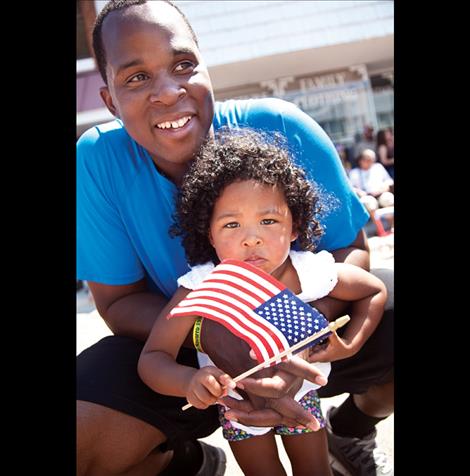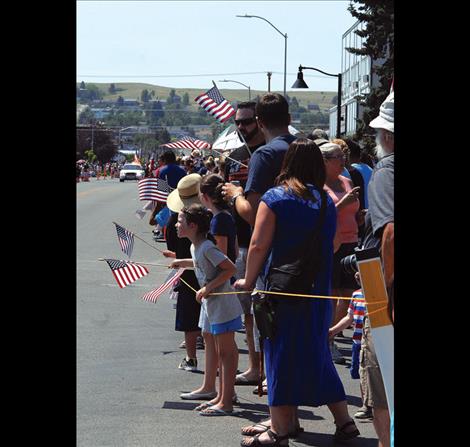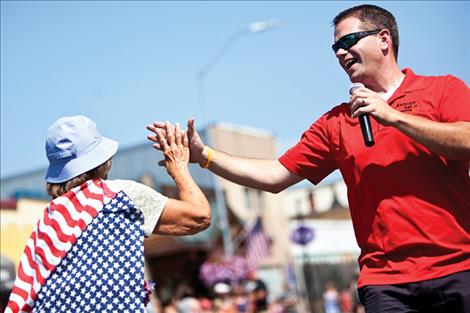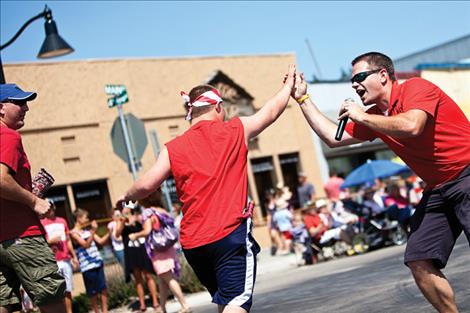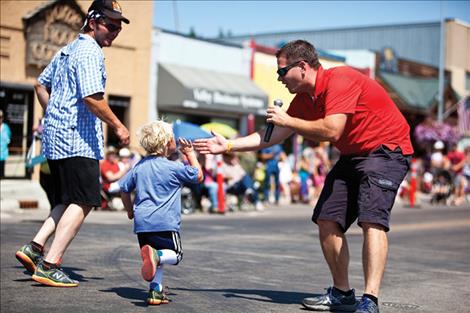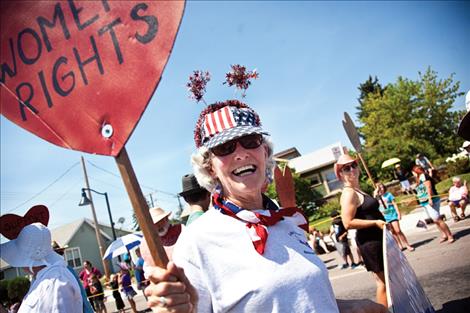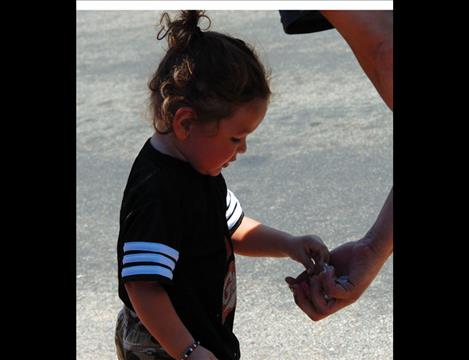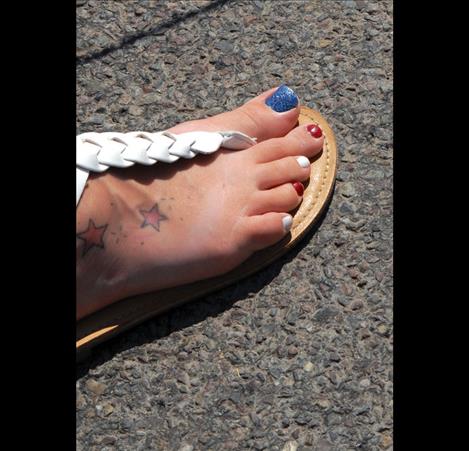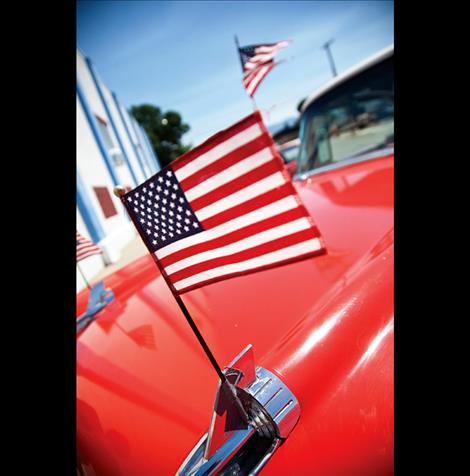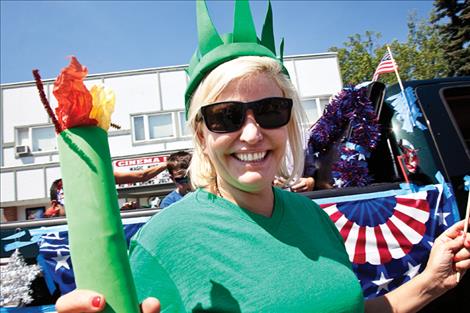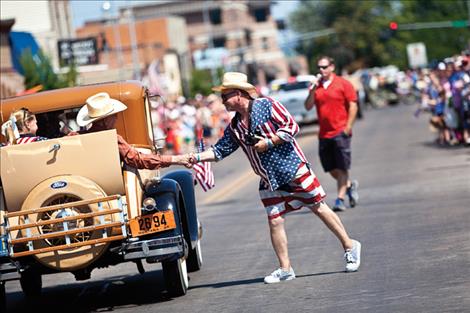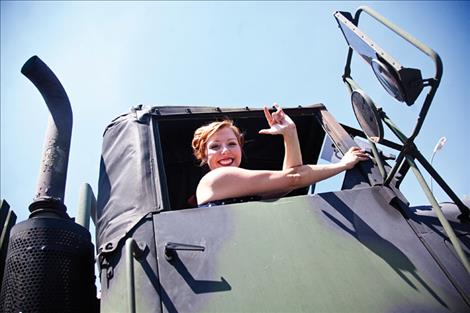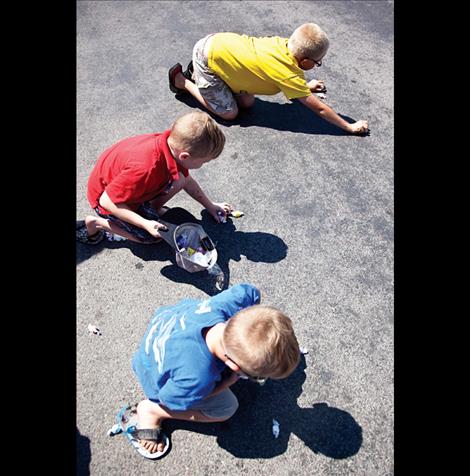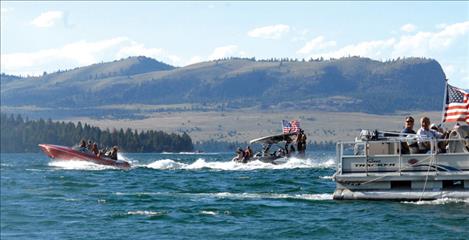 ‹
›
POLSON — All that was needed to make a perfect Fourth of July was someone handing out hot dogs and apple pie at the Polson parade.
The sky was blue, the parade route was lined with folks dressed in red, white and blue, many holding flags, the Polson High School band played "The Stars and Stripes Forever" and the Polson Chamber of Commerce sold lemonade.
Celebrating his 100th birthday, Oscar Baertsch was grand marshal of the parade and rode in a 1930 Model A Ford Coupe driven by his brother Buck's grandson.
Due to the size of the crowd and safety issues, the City of Polson used rope and portable posts as a barrier to keep parade-goers safe and out of the street.
World War II veteran Flick Riebe, 93, waved to the crowd, military vehicles, draft horses pulling a wagon, a buttercream-colored 1961 Pontiac Bonneville convertible, balloons, fire trucks, lots of United States flags, motorcycles, Boy Scouts and Girl Scouts and many more all marched down the Main Street celebrating America's independence.
Parade judges awarded first place to the McKuen/Gibson family float; second to the Red Hat Society float; and third to Fun and Fancy.