Fire danger at highest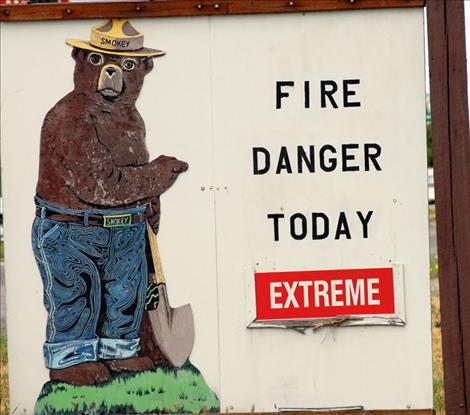 Polson Rural Fire District Chief John Fairchild thanked the Lake County Commissioners, the Confederated Salish and Kootenai Tribal Council, the City of Polson and all those who had a part in putting a ban on fireworks.
"Your combined efforts in placing the ban into effect had a large impact on the community as a whole in tax dollars spent and property loss," Fairchild said. "I want to thank the community for abiding by the ban. It is very much appreciated."
Keep in mind that the area is still in Stage 1 restrictions.
"As far as fire danger, we are at extreme. Things are very dry. We need everybody's help in making this as safe a fire season as possible," Fairchild said.
If you see smoke and are unsure if it has been called in, make the call to Lake County Sheriff's Department Dispatch at either the non-emergency number of 406-883-7301 or dial 911.