Man appeals life sentence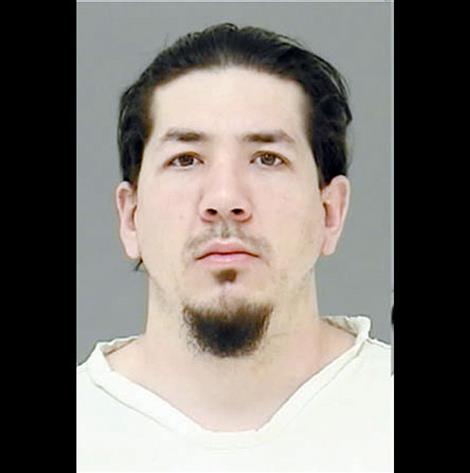 HELENA – A man has appealed two life sentences handed down in 2013 for a disturbing home invasion and murder in Dixon by saying his plea of "guilty, but mentally ill" should not have been permitted.
Nathan Lee William Calvert, 35, was sentenced in 2013 to two life sentences, plus two additional 40-year sentences, for a drug-fueled rampage where he entered the home of Doug and Cheryl Morigeau on Dec. 6, 2012. Calvert stabbed Doug Morigeau 54 times and authorities found Calvert with a broken and bloodied rifle that he told officers he beat Doug Morigeau with "because he would not die."
Calvert also tried and failed to kill Morigeau's wife, Cheryl, by slitting her throat.
Calvert told investigators that he had been smoking K2 spice for two weeks, suffered from mental illness, and was having hallucinations at the time of the attack. After being mentally evaluated, Calvert entered a plea of "guilty, but mentally ill." Calvert said he had been diagnosed with schizophrenia in 2003 when he made admissions about the crime.
Before sentencing, psychologist Vincent River testified to what he believed was going through Calvert's mind at the time of the attack, based on a mental health evaluation completed in Feb. 2013.
"My sense is that Mr. Calvert was in the middle of a psychotic episode, a severe psychotic episode that involved profound auditory hallucinations and delusional perceptions involving experiences that he believed - that he related to dying, being attacked by demons, being possessed by demons, being taken to hell, meeting the devil, being turned into a dog," River told the court. "His sense of reality and what was happening to him was extraordinarily fluid at the time, and so he was experiencing extreme delusions."
River also described Calvert's mental state when he was being evaluated after the event.
"The thing that was very striking to me as a psychologist listening was, the experience that this was an individual who sounded like he was possessed, and, you know, the things that he was saying were pretty primitive and primal, and he was saying over and over: 'I slay, I slay,'" River said. "And then he would change. His ego state would change and he would begin crying and he would then - and he would talk to the deputies, just conversation, and then it would switch again to that primitive state coming out of him and then it would change again. And his ego appeared to have been very fragmented and cycling very rapidly and not something he was in control of."
Other mental health personnel who evaluated Calvert disagreed on whether he should be sent to Montana State Prison or Montana State Hospital as punishment, though the evaluators agreed there was no cure for Calvert's mental disorder.
Calvert's attorney argues Calvert's guilty plea was not valid, in an Aug. 4 appeal to the Supreme Court
"Because a plea of 'guilty but mentally ill' is not an option under Montana law, Calvert's plea of guilty cannot be a knowing, voluntary, or intelligent one," Missoula-based attorney Colin Stephens wrote in the appeal. "Therefore, Calvert should be allowed to withdraw his plea of 'guilty but mentally ill.'"
Calvert is currently housed in Montana State Prison in Deer Lodge.