Moldenhauer, Bosker benefit set for Sept. 25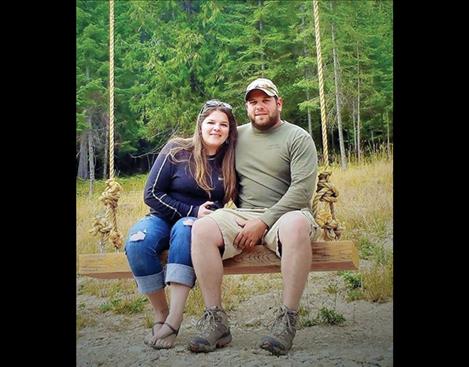 POLSON — On Aug. 15, life changed for Victor Moldenhauer and Tana Bosker. They were participating in a Lake County Search and Rescue poker run fundraiser when they wrecked the motorcycle they were riding, hitting the front end of a pickup pulling a horsetrailer.
Moldenhauer's back was broken, and he was transported to Flathead Regional Medical Center. Bosker was flown to Seattle with a broken back, two breaks in her pelvis and a broken ankle.
Now Moldenhauer is out of the hospital and wearing a "turtle shell," a cast that he must wear when he isn't lying down.
Bosker is still in Seattle and will be for another month or two, according to Elizabeth Kitterman, who's heading up a benefit for the two.
The two young people have a long road to recovery ahead of them and neither has health insurance.
The benefit for Bosker and Moldenhauer will be on Saturday, Sept. 26 at the Sportspage Bowl, 101 Heritage Lane, Polson, from 3 p.m. to midnight.
Silent auction items and raffles are part of the fundraiser as is a barbecue from 3 to 8 p.m.
All the food has been 100 percent donated by businesses, community members and donations, Kitterman said. The barbecue dinner is $10 per plate or $30 per family.
Raffle items include: a Kimber Solo .9 mm handgun; a 60-inch TV; half a pig, cut and wrapped; a Marlin .22 MAG bolt action rifle; a canoe with paddles; an eight-rifle gun cabinet; and a granite counter top.
The silent auction items are amazing, too, including a one-hour scenic flight.
To top off the evening, Gladys Friday will entertain from 8 to 11 p.m.
To donate items or ask questions about the benefit, call Kitterman at 406-249-0422.