Community celebrates fall harvest, small business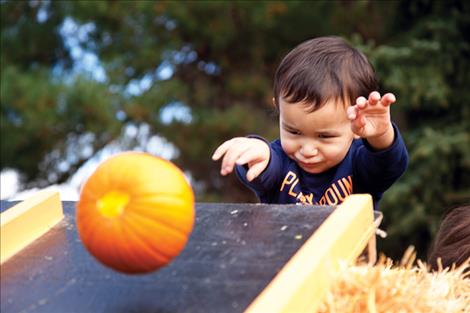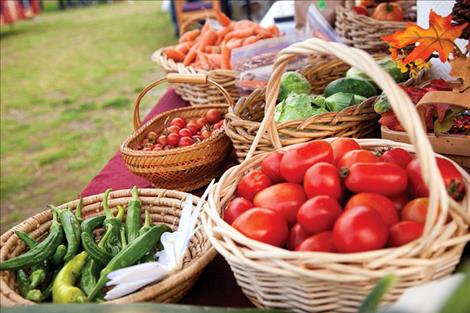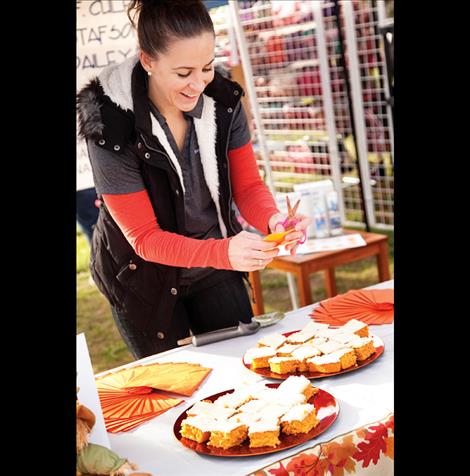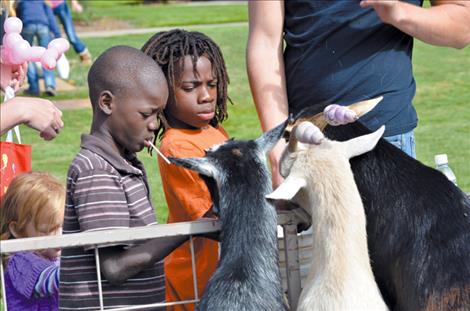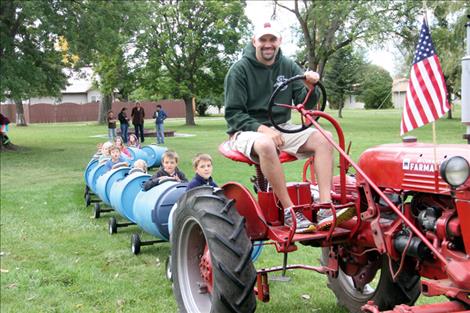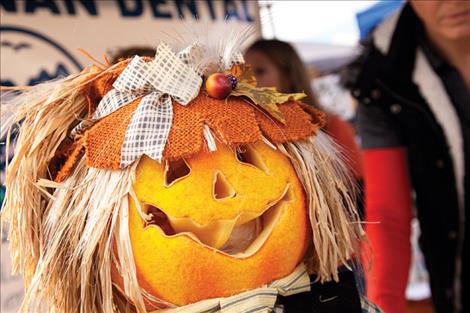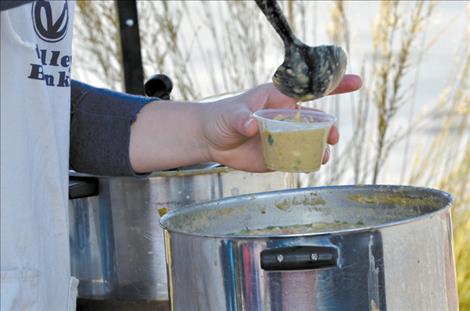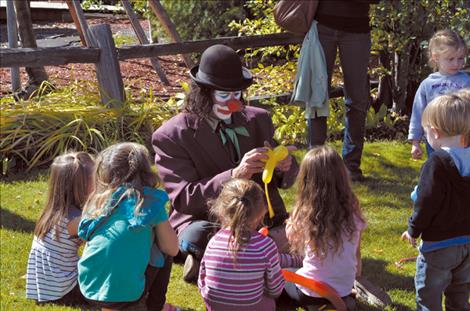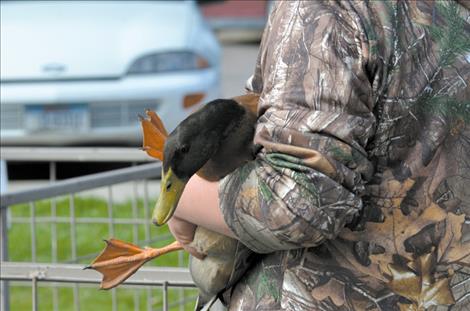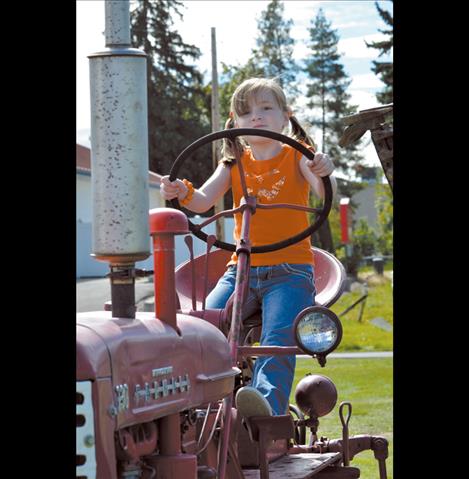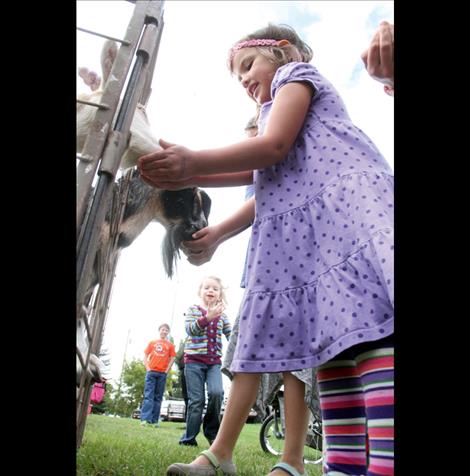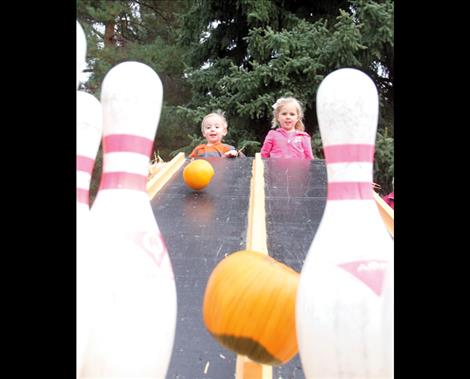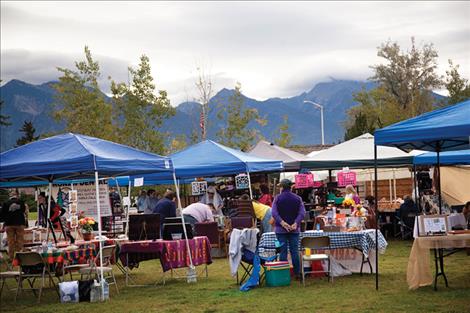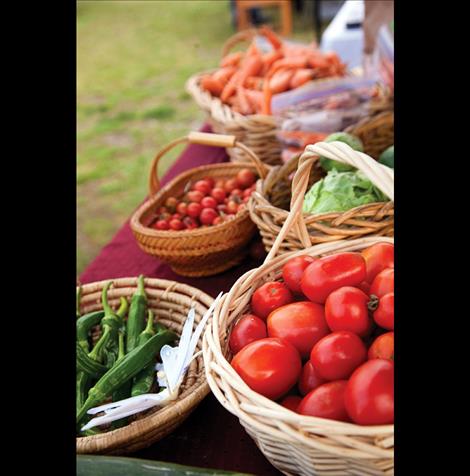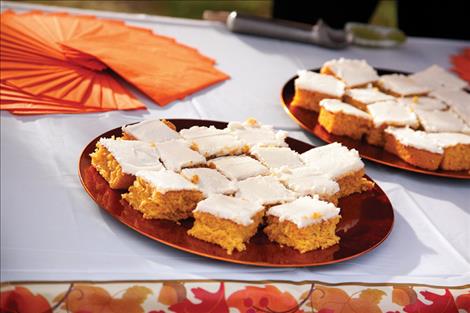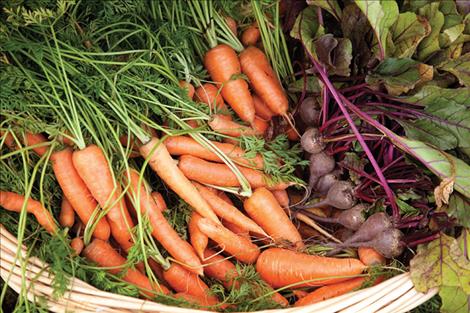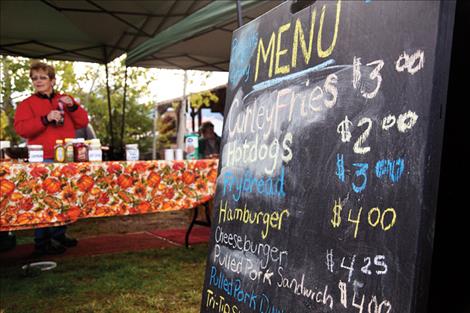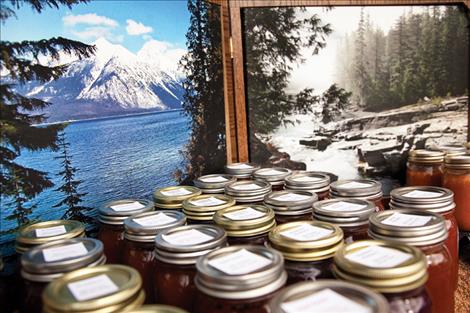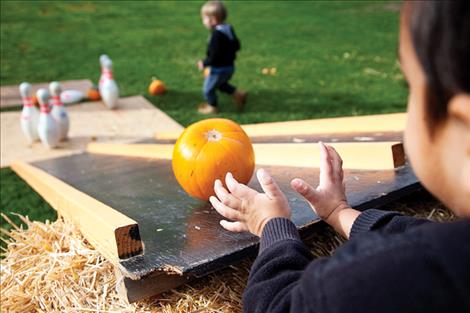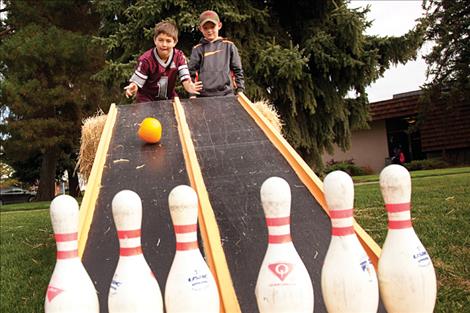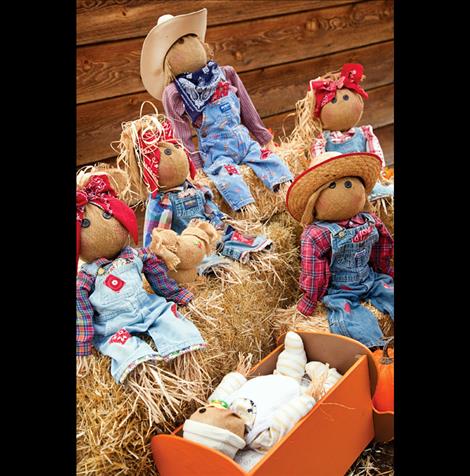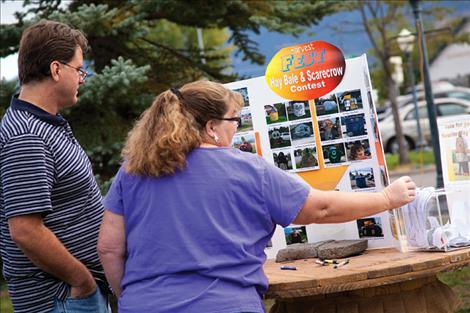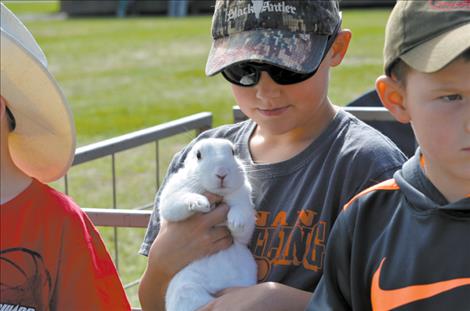 ‹
›
RONAN – During the Seventh Annual Ronan Harvest Fest next to the Visitors Center folks studied the photos of all the decorated hay bales set up around town trying to select a winner and many said it was a tough choice.
"We had 38 participants this year," Chamber of Commerce President Brandy Chisholm said. "Last year we had 23."
Westland Seed and Bill and Lana Bartel donated the hay bales in an effort to recognize the hard work of the many small businesses in town. Each business turned a bale or two weighing in at about 1,000 pounds into something else without changing the original round bale shape.
And there were many creations including a few marshmallows roasting over flames, a duck swimming in a pond, a gumball machine, a robot, birds, a chainsaw and Darth Vader showed up. The public chose three winners. CarQuest was in first place. Bev's Bloomers and Reflections Salon tied for second. Ronan Harvest Foods took third place.
The Willer kids were back at the event this year with their grandma. They tried knocking down bowling pins with a pumpkin and jumping in the inflated bounce house. They liked the little animals the best.
Landar Fangsrud, 16, brought three dwarf goats for children to admire at the petting zoo. He recommended not picking up Little Miss Sunshine, although the duck didn't seem to mind being packed around by Shailee Erickson, 15. She bent down with a good hold on the duck so kids could feel the feathers. Briar Largent, 9, spent some time holding a little white bunny.
Competition was intense during the chili contest, but the reigning champions from the Valley Bank team took the win again this year. Mark Nelson cooked up a red chili for the Bishop Insurance team adding "everything including the kitchen sink." Small bowls of chili were handed out so everyone could get a taste before judging the two teams.
"We have a white chili," said Kim Snyder of the Valley Bank team. "We made three gallons so everyone could get a taste."
And because it was a harvest festival, Bob Bell of Kick Start Compost brought items from his organic garden. He had a 53-pound yellow pumpkin and a 37-pound banana squash.
"It was an excellent harvest this year in the squash department," he said.