Rural model
Mission School District visited by education specialists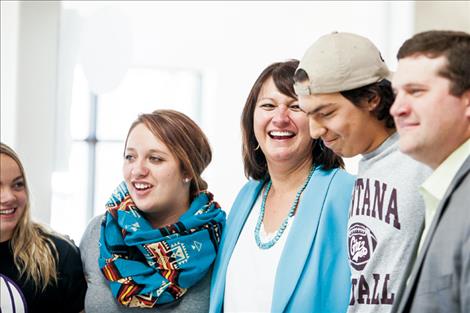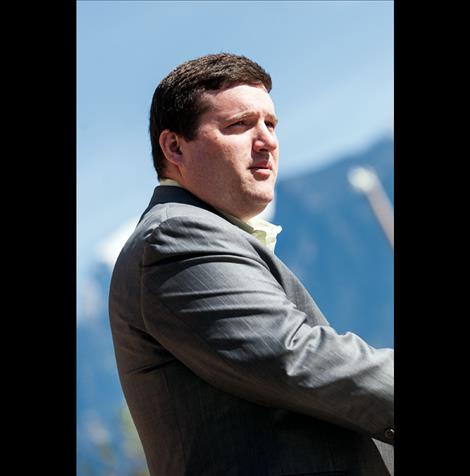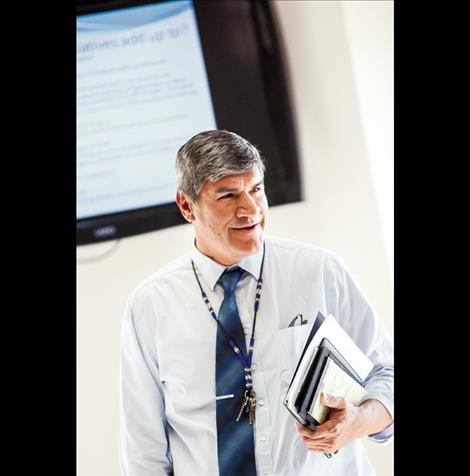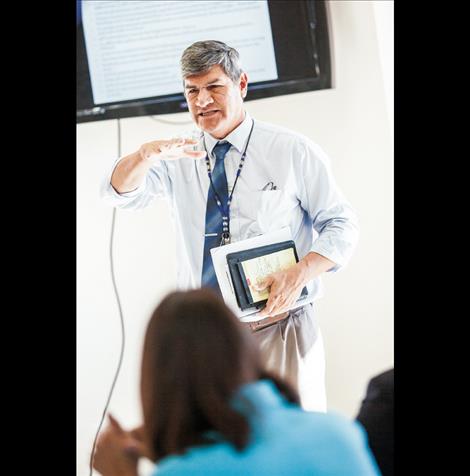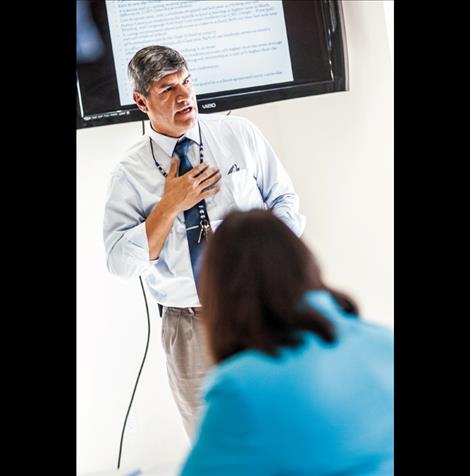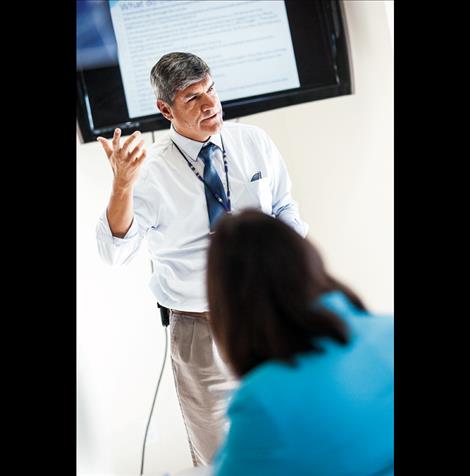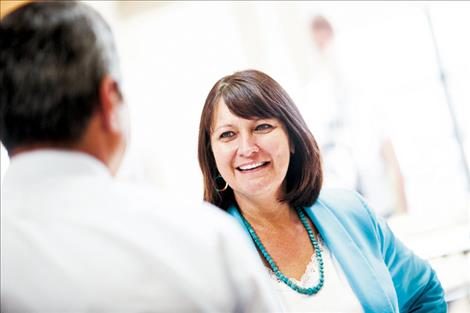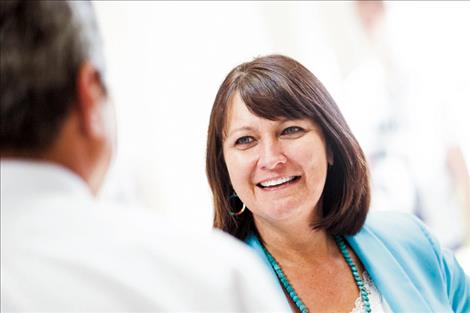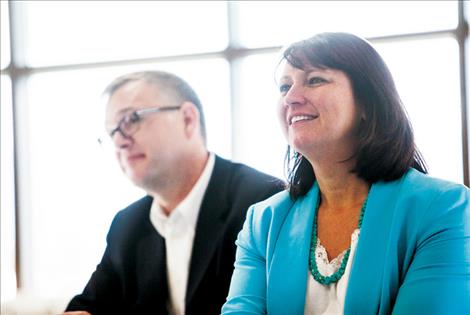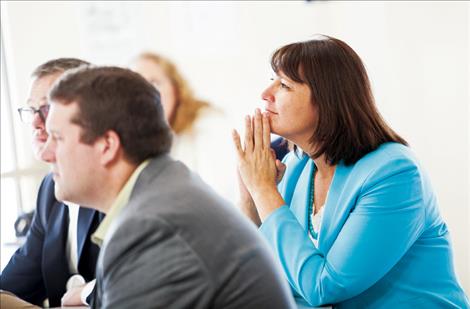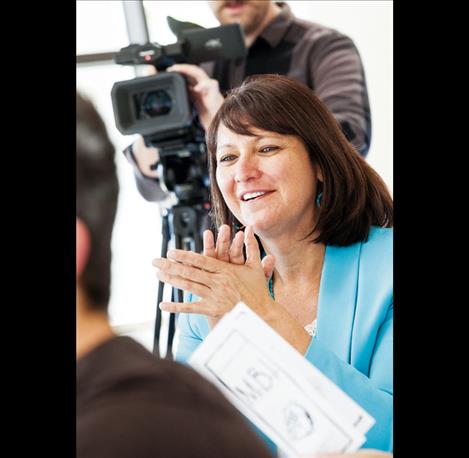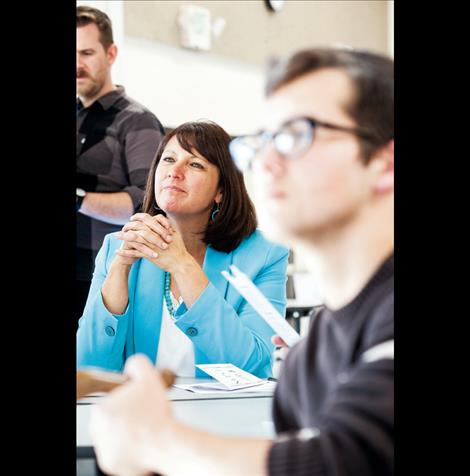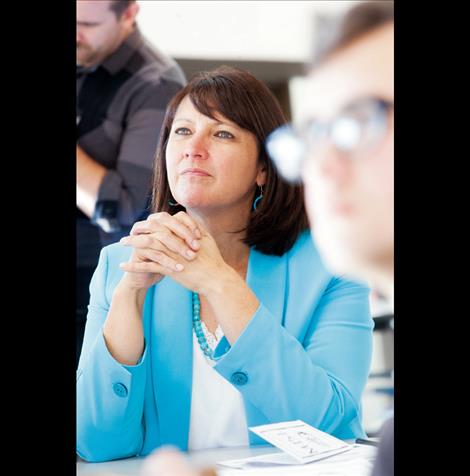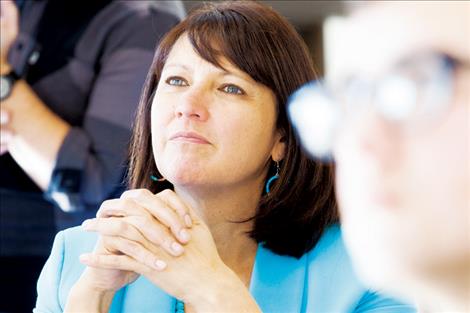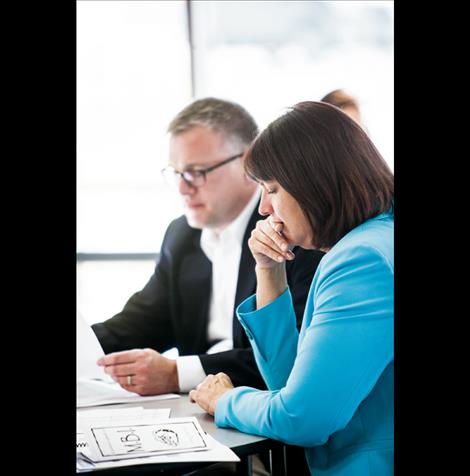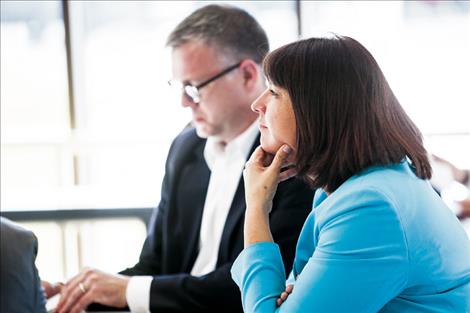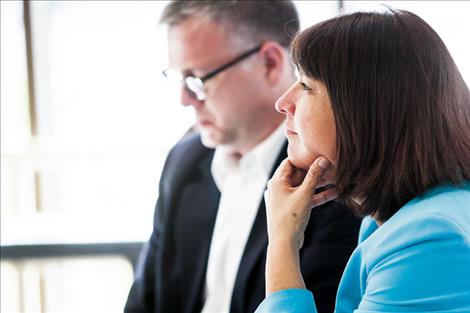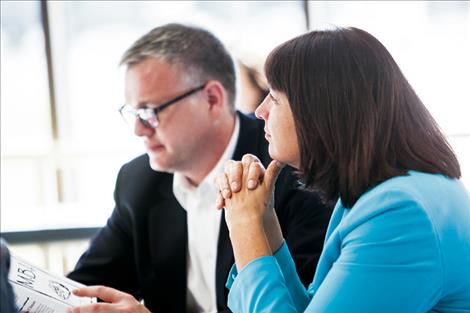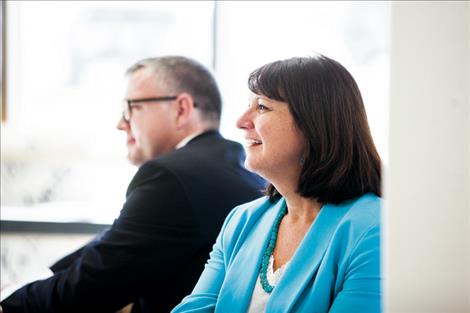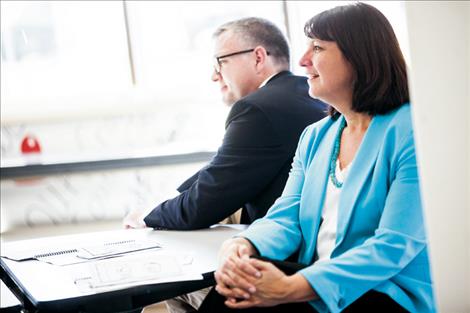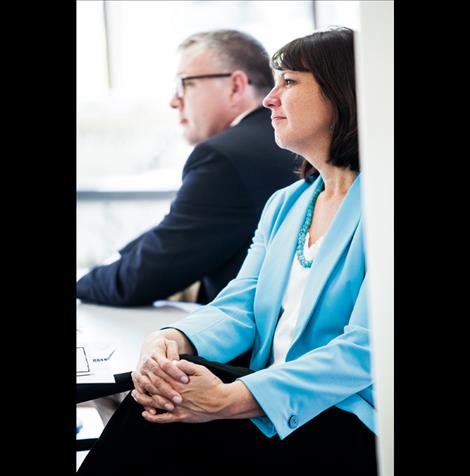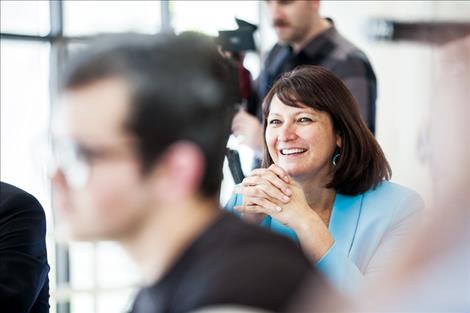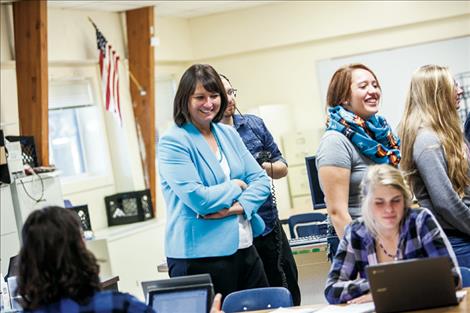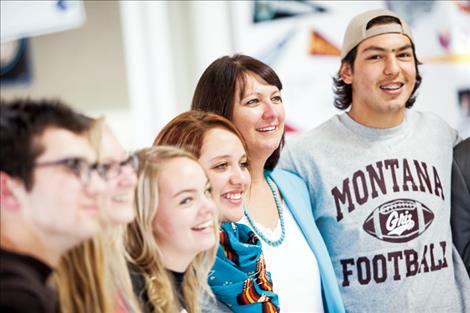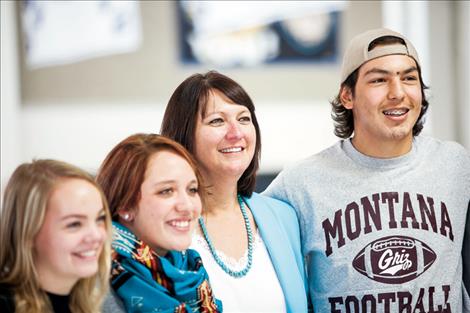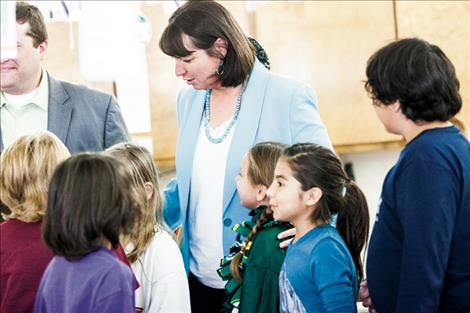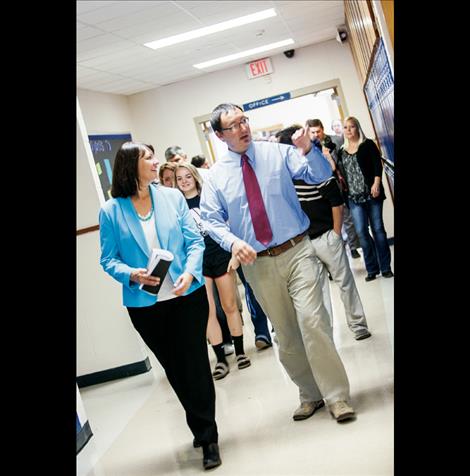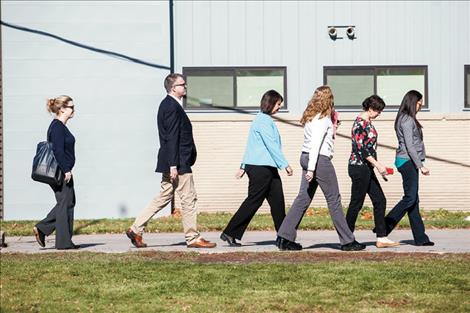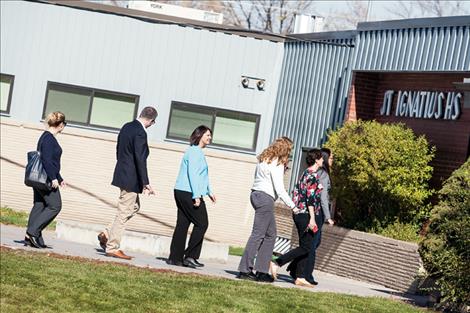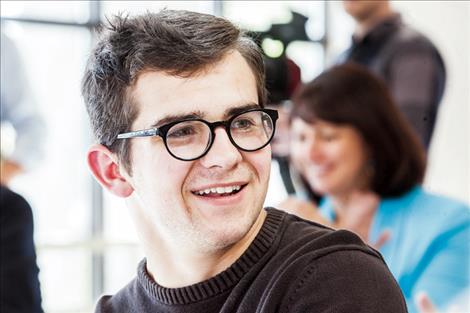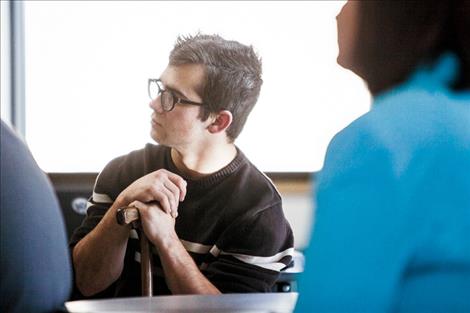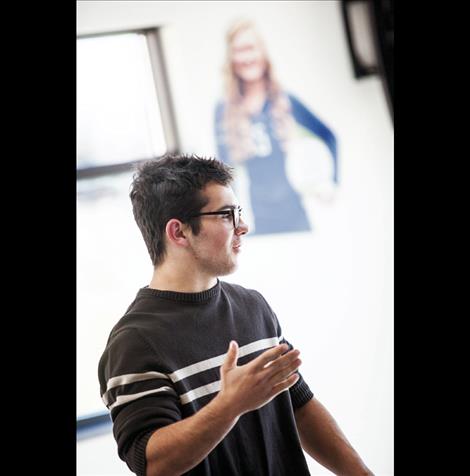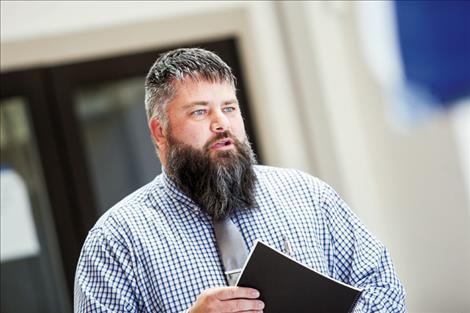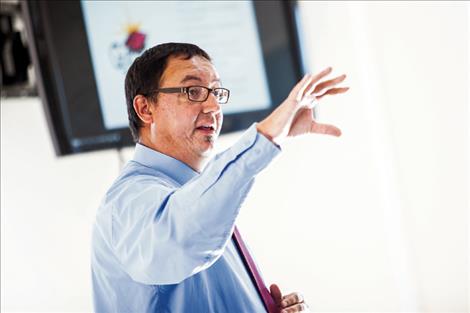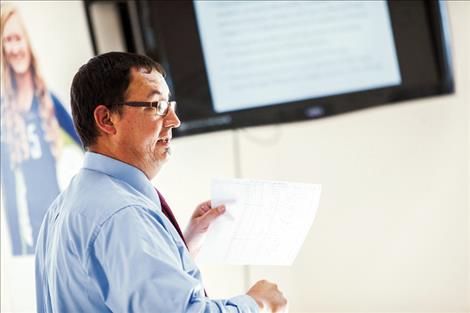 ‹
›
A celebrity of sorts was at the Mission School District on Wednesday, and third-grade students swarmed around her asking for her autograph.
"This is so awesome," Braedon Ferris, 8, said holding a pen and paper in his hand as he waited his turn. "It's really cool we are getting to meet her."
Denise Juneau, Superintendent of Public Instruction for the State of Montana, was the person of interest. The students said that they understand the impact she has on their education, and they were excited that she came to their school.
Juneau was at the school with a group of representatives from the Council of Chief State School Officers that compile information on schools and make recommendations about education as a whole for the entire country. The CCSSO is an organization made up of public officials that lead departments of education, which includes Juneau.
CCSSO Executive Director Chris Minnich flew in from Washington, D.C. to tour the school. He met with half a dozen other visitors affiliated with education. Minnich said that the group was looking at a few rural schools around the state.
"We are looking at Montana as an example," he said explaining that Montana schools were incorporating Indian Education for All into the classrooms in ways that other states would like to follow. He also said that they were looking at all of the services at the schools in Montana from mental health to extracurricular to find out what was working for rural schools.
Mission School District Superintendent Jason Sargent welcomed the group during a short introductory speech explaining the many programs at the school.
"We've got a lot of outstanding things going on," he said adding that the school of about 500 students was 60 percent Native American representing 13 different tribes.
Sargent used collected data from last year to show the school's success. He said the attendance rate was about 95 percent, which is above state average, and only 42 discipline referrals were given. The year before, the number of referrals was at 230. And he said only three students dropped out last year. He hopes the numbers continue to improve.
Sargent told visitors that their high school students participated in a national online My Voice survey to collect data about how the students feel about the school. Students remained anonymous as they took the survey. Sargent shared the results, saying that self-reported drug use was down this year. Fifty-two percent of students said they tried marijuana last year. Sargent reported that only 12 percent of students answered "yes" to using marijuana 100 times or more.
The survey also focused on bullying. Twenty-two percent of students felt that they had been bullied. High School Principal Shawn Hendrickson said that nine out of ten students didn't feel bullying was an issue. He also said that 76 percent of students participate in extracurricular activities at the school, which is a lot considering the size of the school.
Sargent gave credit to the school's Montana Behavior Initiative program through the Montana Office of Public Instruction for helping to lower student discipline issues to an all time low. The program is focused on an early warning system that looks at grades, behavior and attendance to determine if a student is at risk for failing or dropping out of school. The school received a gold rating from MBI for their efforts last year.
"It's about not letting kids slip through the cracks," Hendrickson said.
Elementary Principal Dan Durglo mentioned passion as the key ingredient in education for teachers and students. He added that closing the achievement gap between Native American and non-native students in the middle school last year was a group effort. Durglo was the middle school principal last year.
Juneau was interested in the work Durglo did to bring an anti-bullying campaign to the school. Durglo said bullying was an issue that required a whole approach by looking at the student being bullied and the student doing the bullying. He said educating students and parents about conflict is an important tool to help prevent bullying.
"Conflict is not bullying," he said, adding that it's normal to have conflict. Learning how to deal with conflict is one way of empowering kids to learn how to function in society, he explained.
High school students also spoke to the visiting group. Beedo Matt, a junior, is the student council vice president. Superintendent Juneau asked him how the students were involved with the anti-bullying program. Beedo explained that the students don't have specific bullying conversations. He said his technique was more about listening and being a friend.
"Everybody knows everybody here," he said. "If somebody is bullying somebody, you stand up for those kids."
Several other students talked with the group. Emanuelle LaChance, a junior, said that the school was like one big family. Sophomore Sophia Tolbert added that school pride was important to her, along with helping to get students involved. Daisie VandenBos, a senior, has worked with students to try to make them feel included. Student Council President Israel Umphrey said his goal was to inspire people to join in with school activities.
Superintendent Juneau took a moment to voice her approval of the school by commending the leadership and the students before the group toured the school.
"You guys are doing a great job," she said.