Officer Cleveland remembered for his courage, compassion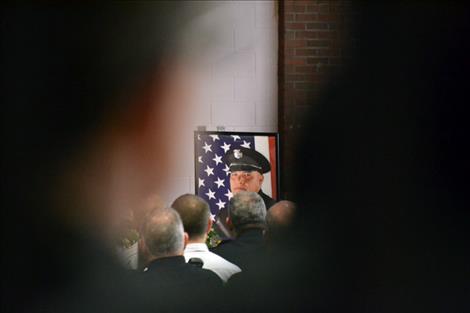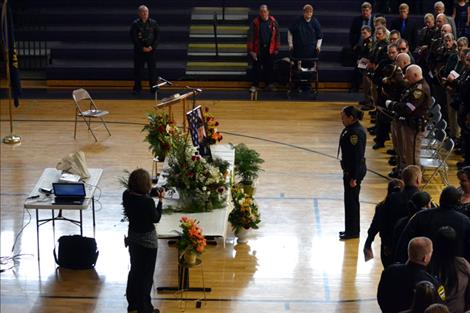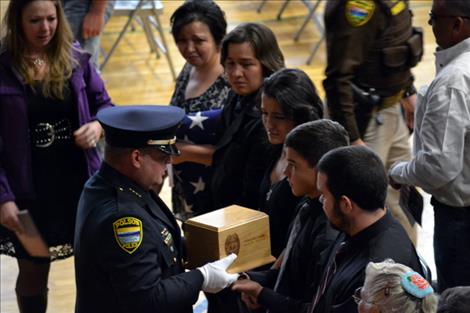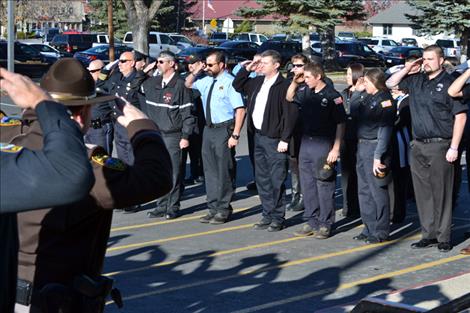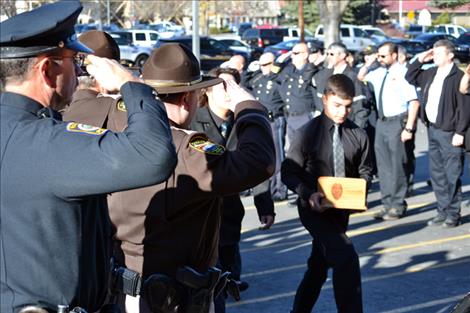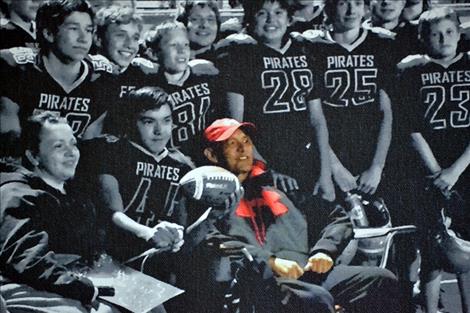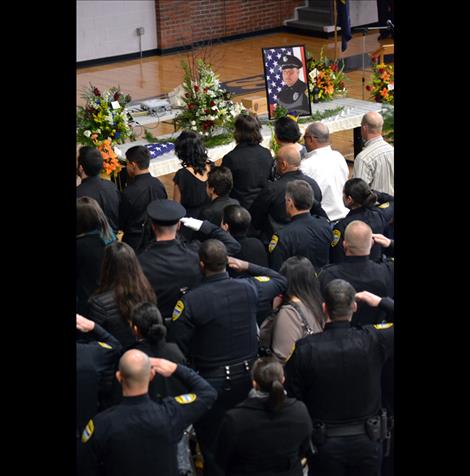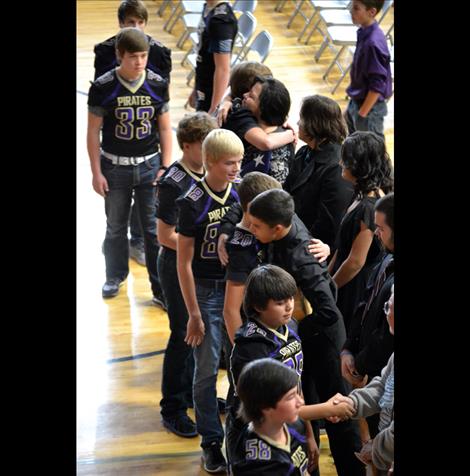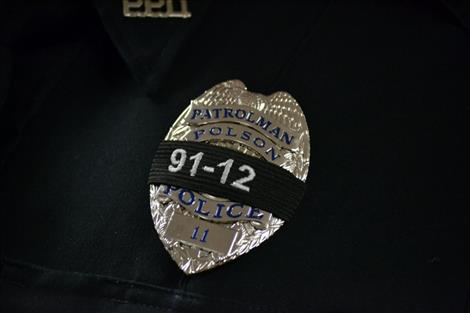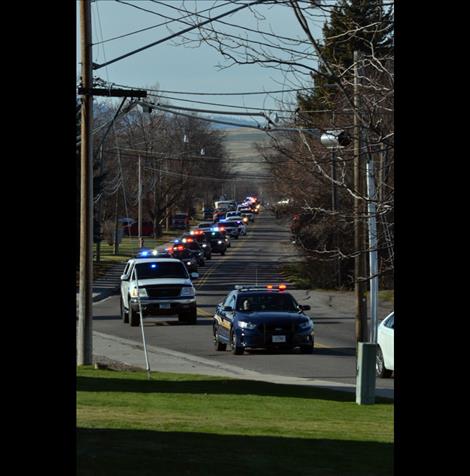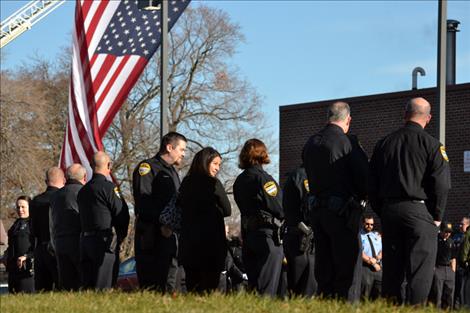 ‹
›
It was difficult to find a dry eye in Linderman Gym Saturday as an entire community bid final goodbyes to respected Polson police officer William Ray Cleveland.
Cleveland, 50, passed away Nov. 15 after a valiant battle with esophageal cancer. Fundraisers in recent months helped the family with medical expenses, and provided opportunities to meet the man described by many as a remarkable, courageous person who put his family first.
The funeral was attended by more than 100 public servants in law enforcement from as far away as Hamilton and Missoula. Polson Pirate football players in uniform paid their respects alongside friends and coworkers who spoke of Cleveland's personality.
"One of the things I adored about William was his sense of humor," said Polson Police Officer Michelle Scott, who was trained by Cleveland and said she could count on him for good, moral guidance. At one point early in her career, Scott said she ran a stop sign while Cleveland was a passenger. She didn't even see it, she said. He told her to circle around the block and this time, stop.
Cleveland told her what his daughter Monica had to do in driver's ed: "You've got to get out and hug that stop sign." As Scott unbuckled her seatbelt, he said, "I'm just kidding."
Chief Juvenile Probation Officer, Barb Monaco, spoke of Cleveland's compassion and concern for others.
"William was a champion among men. His life touched so many that I am sure no one will ever realize the impact William had on so many," Monaco said, adding that he didn't just write a citation, he would follow up on the individual, especially if the person was a juvenile. "William was a man of strength, courage and dedication … Officer William Cleveland was a peacemaker, an example for each of us to follow."
The service ended with a prayer and a long silence preceeding the traditional Roll Call as Lake County Dispatch echoed loud and clear through the radio.
"91-12 … status?" repeated three times and answered by silence, until Polson Police Chief Wade Nash responded: "… We'll take it from here. You have served your community with professionalism … Rest in peace my brother. 91-12 is 10-10" (off duty).
"We will always remember the love he brought into our lives," Pastor John Payne said in the closing prayer. "Remember, life is short. We don't have much time to gladden the hearts of those we travel with."