Humanities Montana program offers 'Perspectives On Islam'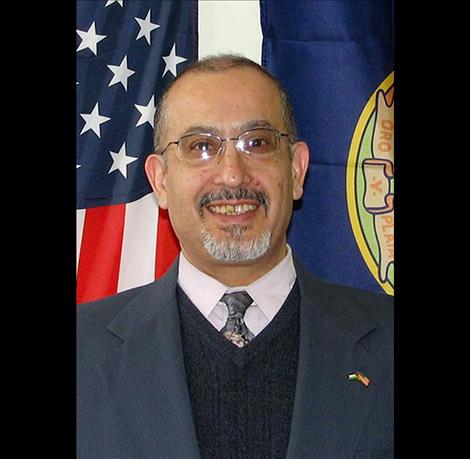 LAKE COUNTY — The Flathead Reservation Human Rights Coalition, Inc. will host the Humanities Montana Speakers Bureau program "Perspectives on Islam" with Samir Bitar on April 8 in two locations. Both presentations are free and open to the public.
The first presentation will be Friday, April 8 at 12:30 p.m. in the North Lake County Public Library Conference Room in Polson.
The second presentation will be April 8 at 6 p.m. at the Mission Valley United Methodist Church, 70715 Highway 93, top of Post Creek Hill. An informal potluck will start at 5:30 p.m.
A question and answer period with respectful discussion will follow each presentation.
Partial funding for the Speakers Bureau program is provided by a legislative grant from Montana's Cultural Trust and the National Endowment for the Humanities.
Bitar is a professor of Arabic language and cultures at The University of Montana. A native Palestinian, Professor Bitar came to Montana when he was 16 as a freshman in college. He has been teaching at the University of Montana since 1999, offering instruction in Arabic and an introductory course on Arabic poetry and literature. He has a master's degree in linguistics, teaching methods and cultural geography and has also traveled around the state to train the Montana National guard in essential Arabic language and culture.
Life in Muslim societies is an intersection of religious, social, cultural, and political realities—thus for one to develop a well-rounded understanding of Muslims, their perspectives and aspirations, one must look at all the dimensions of Muslim life. For that purpose, literature can provide a valuable lens to view the Muslim societies. Bitar uses literature, film, and other resources to familiarize audiences with the heritage of Islamic civilizations around the globe and the religion of Islam.
The Flathead Reservation Human Rights Coalition, Inc. is a 501c3 non-profit—and affiliate of the Montana Human Rights Network. We celebrate living in a multi-cultural, diverse community. Contact us at 406-745-4259.