Fourth of July celebrated with family traditions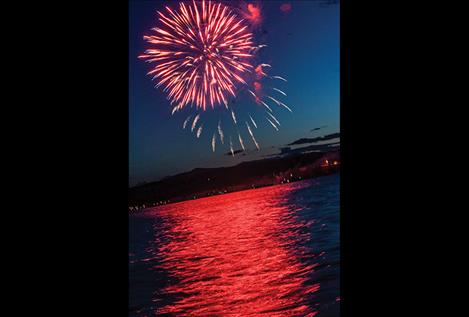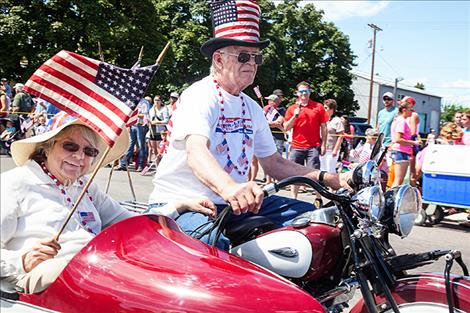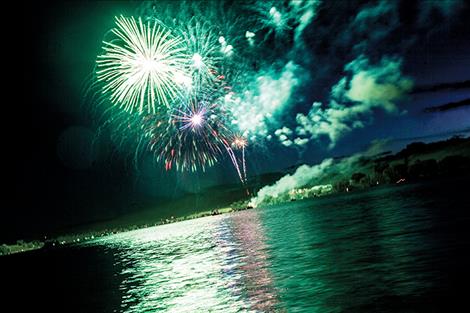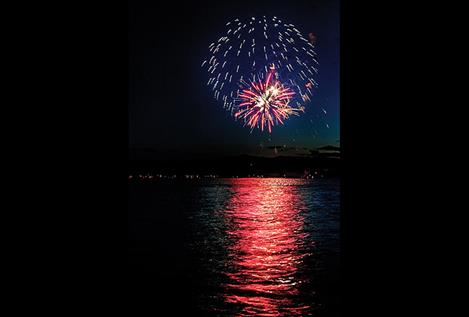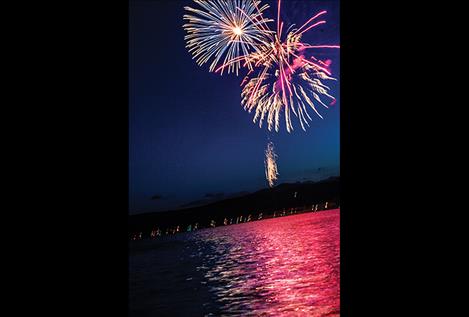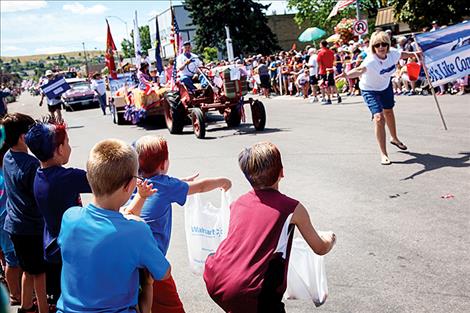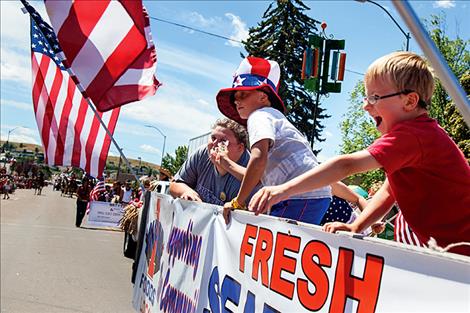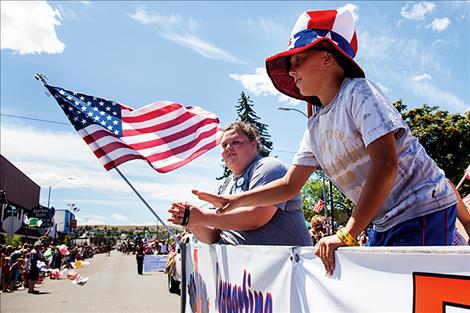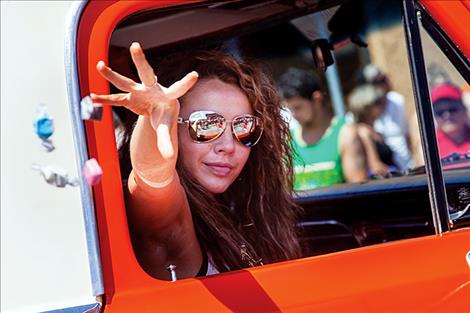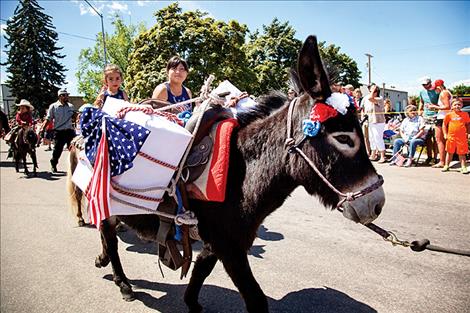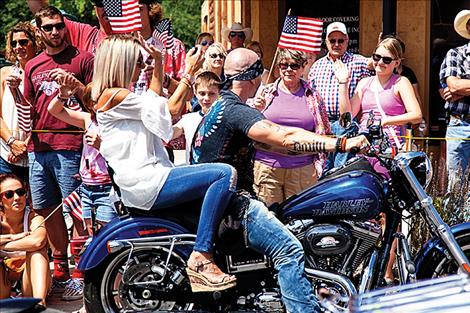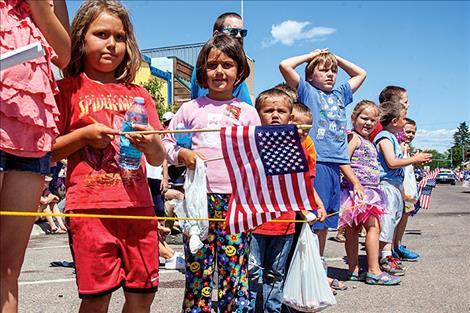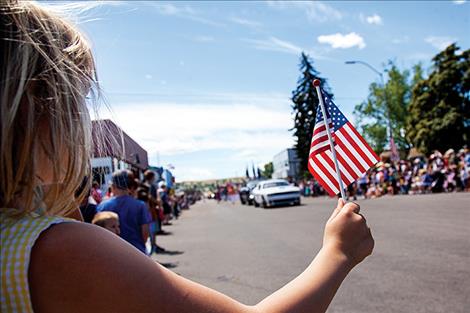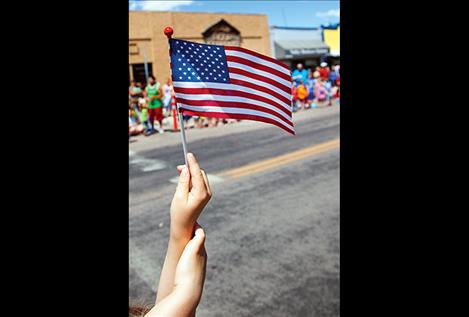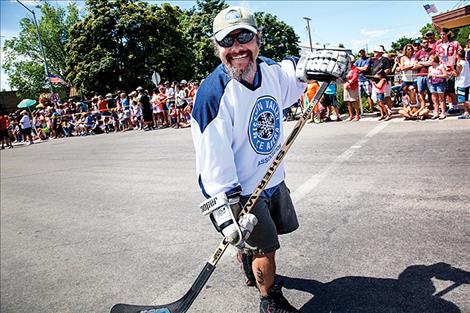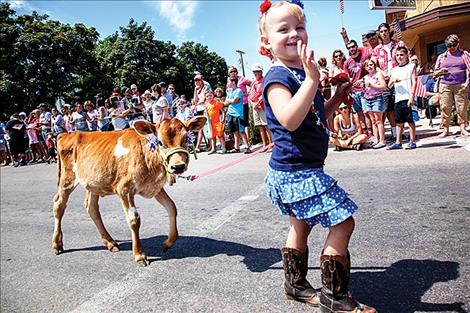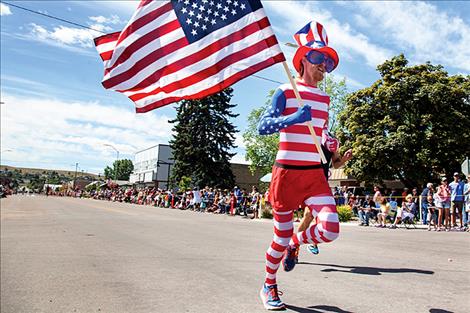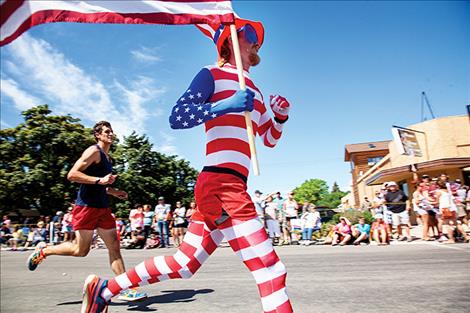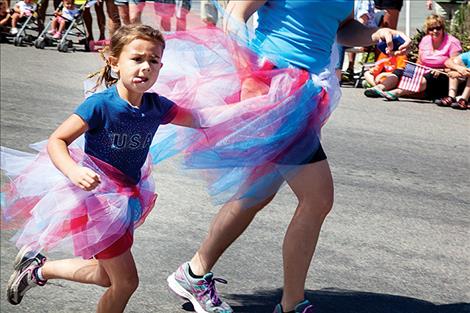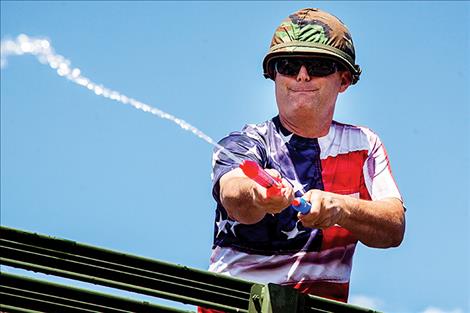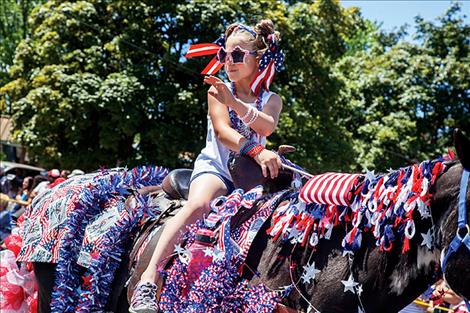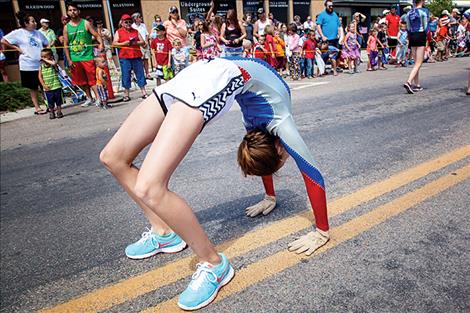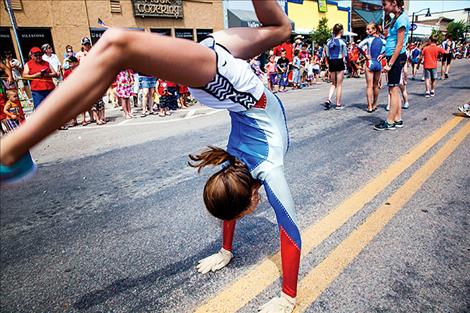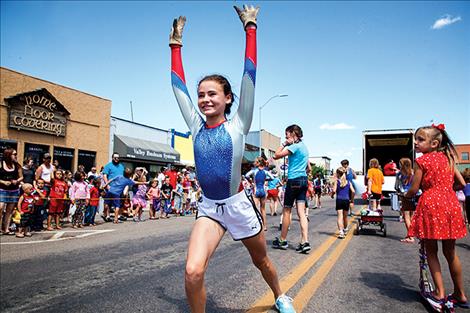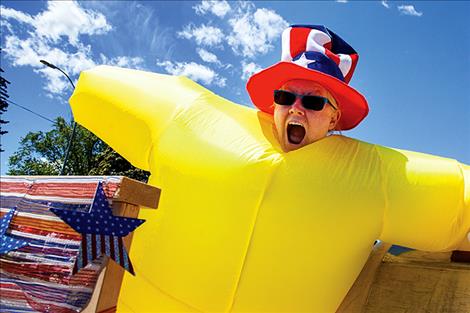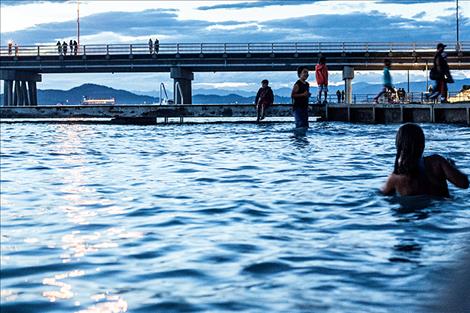 ‹
›
POLSON — Red, white, and blue lined the streets of downtown Polson during the Fourth of July parade. Although those were the colors of the day, Polson resident Stephanie West had her eyes peeled for purple and gold.
"This is the first year in the past six years that I haven't had a cheerleader in the parade, so that was bittersweet," West said. West's two oldest children were apart of the Polson Cheerleading team throughout high school and participated in the Polson High School float in past years.
Since her two oldest have graduated, West waited with camera in hand to catch her youngest daughter, Paige Noyes, representing Polson Softball.
"I loved watching my daughter walk in the parade," West said.
Besides watching family, West admired the amount of work businesses put into their floats. "It's hard to pick a favorite, but I loved the creativity of the Flathead Monster float," West said.
Also celebrating Independence Day with her children was Polson native Anne Loveless. Her youngest daughter, Ayden, was dressed as bumblebee in the Xtreme Weed and Pest Solutions float. Loveless enjoyed the day with surrounded by family.
"Everyone was happy and wanted to have a good time," Loveless said.
As families left the parade to attend other gatherings, kids were quickly trying to find extra pieces of candy that had not been claimed in the streets. Others were getting ready for a day filled with tubing and boating on Flathead Lake. The grocery stores were packed with last minute shoppers buying hot dogs, soda and chips to eat while watching fireworks.
"I enjoy Fourth of July weekend in Polson for the variety of activities you can be a part of," West said.