Cherry festival stems from family tradition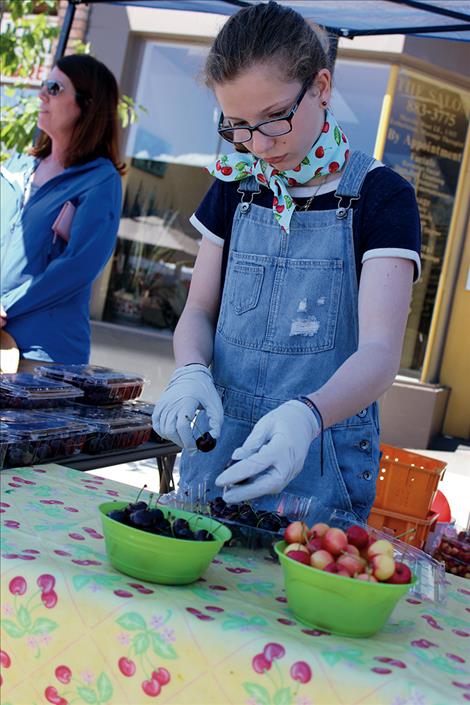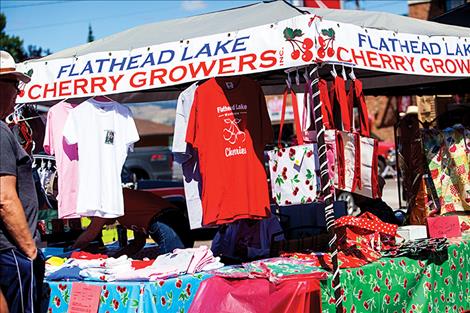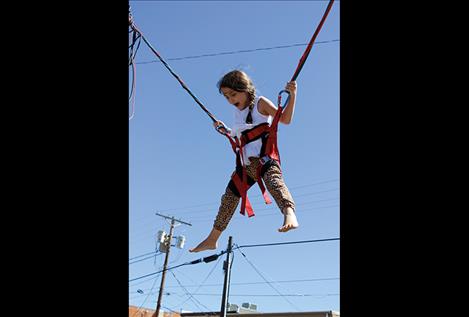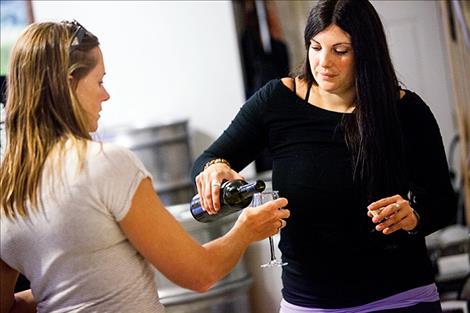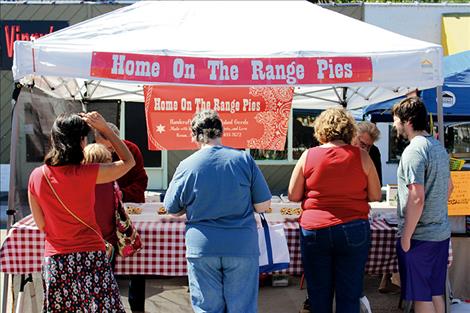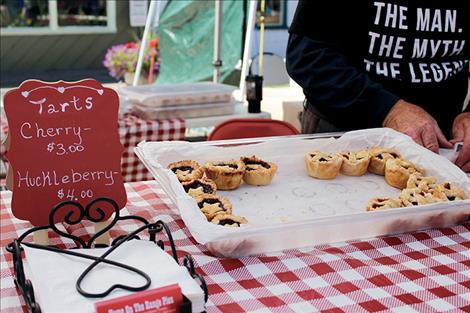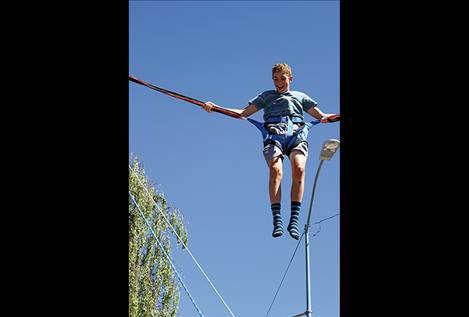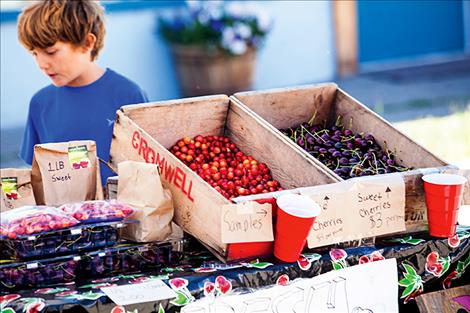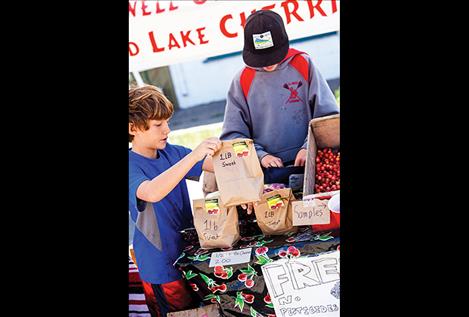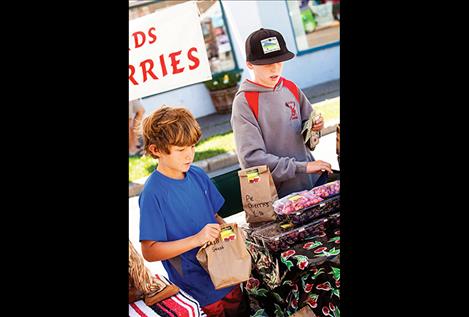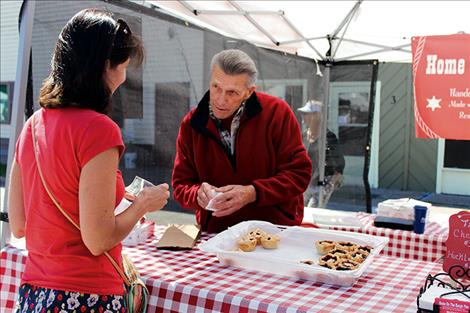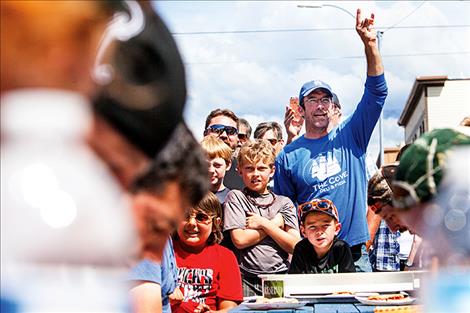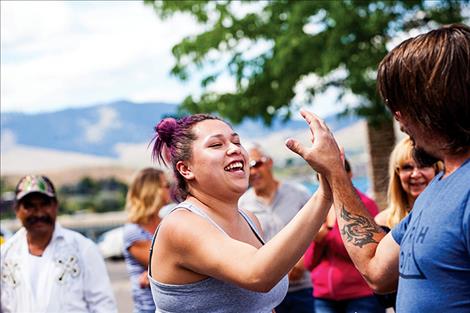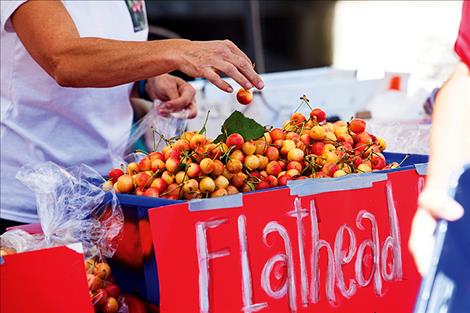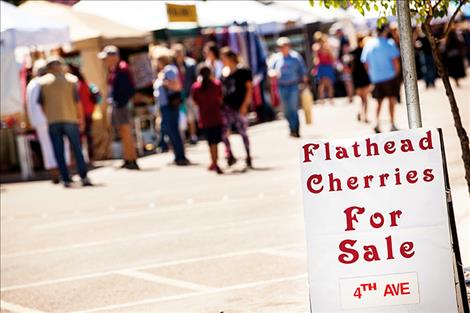 ‹
›
Along with an abundance of local cherries, thousands of people lined the streets during the Polson Main Street Flathead Cherry Festival last weekend. The two-day event embraces downtown Polson and offers the sweet taste of six different Flathead Valley cherry orchards, the sound of bagpipers playing in the street, and the friendly camaraderie of neighboring towns along with visitors from across the nation.
One San Diego crew in particular plans their summer vacation around the event. Camille Cromwell inherited Cromwell Orchards from her father 14 years ago after he passed away. She keeps his memory alive by spending a month on the east shore of Flathead Lake with family and friends.
"The kids love running around in the orchards," Cromwell said. "It is fun to watch them enjoy the process of farm to table."
Cromwell has sold cherries at the festival all 14 years, and has started the tradition with her children.
"They really enjoy selling the cherries and meeting new people," she said. "It means a lot to me because my dad loved this area."
Her son, Jeremy, especially enjoys bartering with other vendors when the event is finished.
"The kids take the cherries we didn't sell and try to make deals for the things they want," Cromwell said. "It is actually teaching them a lot about business."
Cromwell said when their month of vacation is over, the kids never want to go home.
"We live one block from the beach back in San Diego, but Flathead Lake and Mission Valley is hard to beat," she said. "We love it here."
Along with the Cromwell family, Polson resident Michelle Scott enjoyed wandering the streets in search of her favorite treat.
"I have been at the festival for six consecutive years," Scott said. "It is great to see all the different talented locals. It is fun for the community and businesses get great exposure."
Scott had a box of cherries and a slice of cherry pie in her hand as she continued visint vendors.
Jackie Cripe, even founder and owner of Jackie M's Footwear in downtown Polson, said she spent all of Saturday with customers.
"We were swamped," Cripe said. "The attendance was great and merchants met expectations or even exceeded them."
Although the weather on Saturday started gloomy, it might have helped businesses, according to Cripe.
"It was a bit cooler outside and people liked that because they were not too hot," Cripe said. "It gave them more time to mingle with friends because they were not in a hurry to get out of the sun."
Cripe said that one of the most popular activities was the bungee jumping. The line stretched half a block at one point during the day. Polson youth Isaac Stene waited for his turn to give it a go.
"This is crazy," Stene yelled as he was jumping. "I can't believe I am this high up here."
Stene attempted to do backflips while family and friends cheered. "I think I will just stick to one backflip," Stene said.
As the lines dwindled down and sellers began packing up their stations, Jeremy Cromwell, along with his brother and friends, were finally getting their opportunity to barter their leftover cherries with vendors.
"You have some birthdays coming up, why don't you find presents for those?" Camille Cromwell asked her son.
Jeremy thought about it for moment and steeled himself and pursed his lips.
"I still have to look," Jeremy said. "There are a lot of options."