Mud Run
Muddy runners rise to the challenge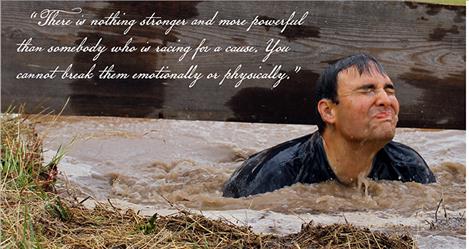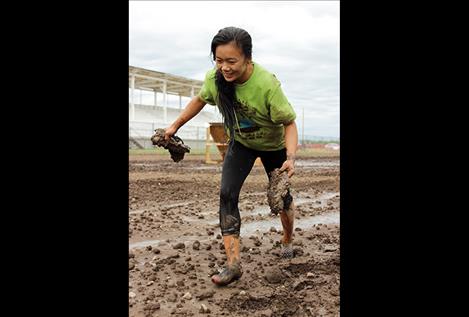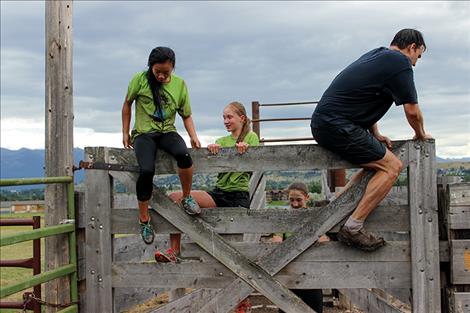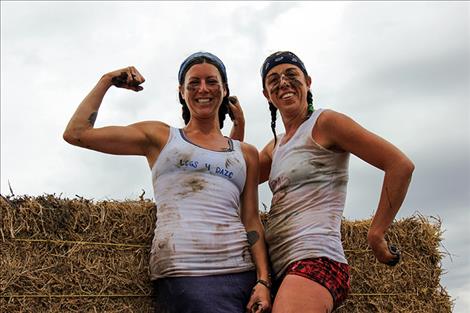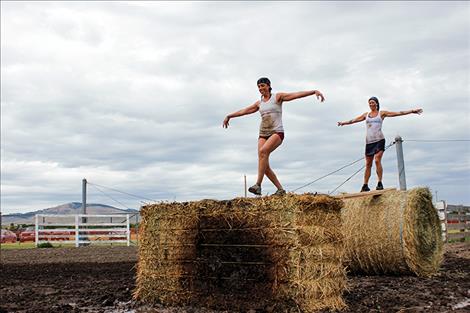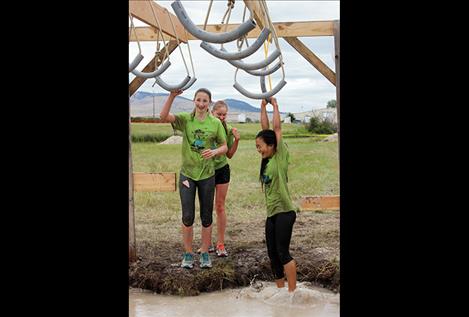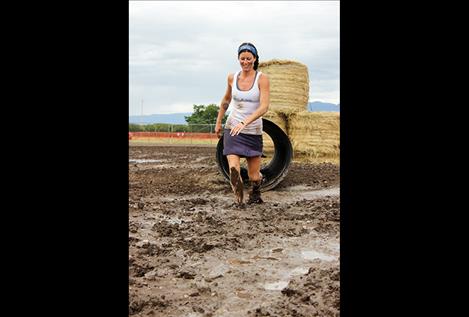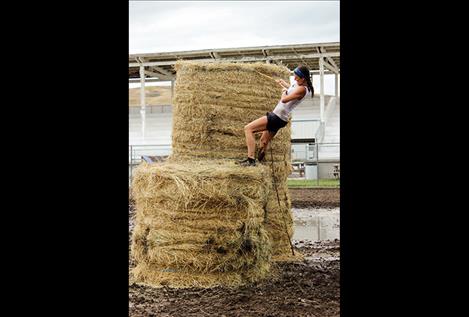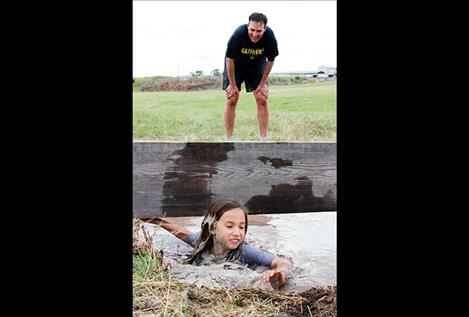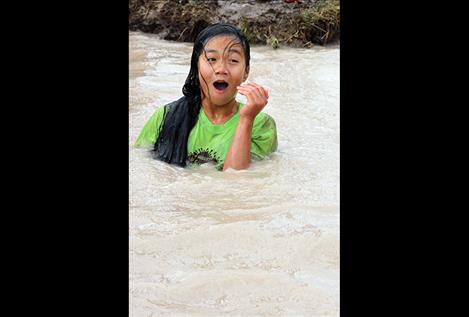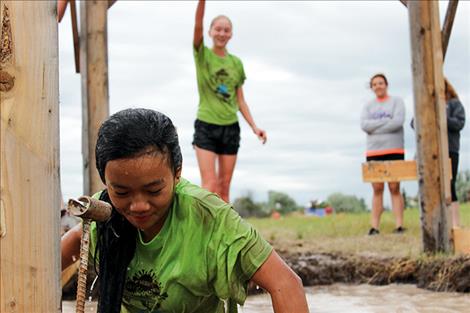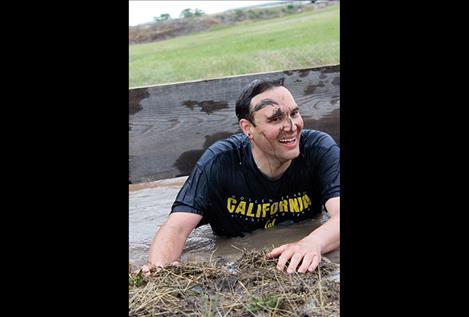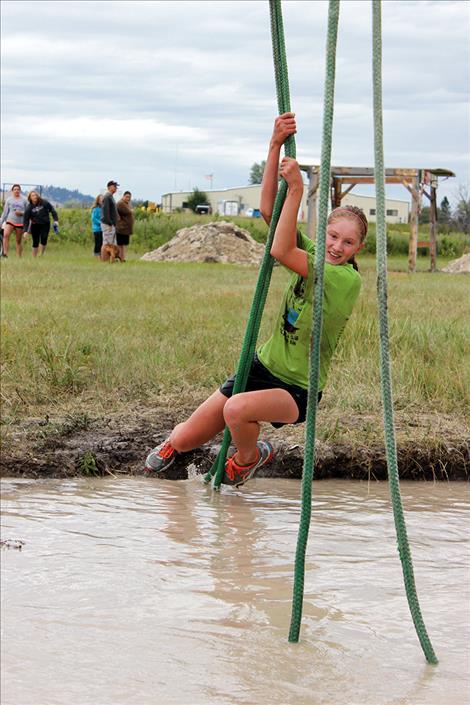 ‹
›
While singing their theme song "Eye of the Tiger," Polson residents Ashley Mercer and Keri Allison trudged through mud, powered through murky, swampy ditches and rose to the challenge of the annual Polson Mud Run held at the Polson Fairgrounds last Saturday. This outdoor obstacle course supports the Boys and Girls Club of the Flathead Reservation and Lake County.
"It was a bumpy journey getting here, but by golly we made it," Mercer said after finishing.
Midway through the course, Mercer and Alli despite blustery conditions.
"We balanced each other out, got back in the kayak and kept truckin' along," Allison said.
The pair found out quickly their wet shoes, along with the addition of mud, made a concrete-like substance combined for a heavier trek.
"You can put cement shoes on us, but you can't keep us down," Mercer said.
The clod-hoppin' duo were a part of a large team honoring the one-year anniversary of the death of Ashley's mother, Carol.
"She would have been like, 'You go, girl! Don't get hurt,'" Ashley Mercer said. "She would have been very proud of all of us."
Others were also running in honor of loved ones. Polson native Rob La- Bair ran in memory of his son, who passed away in 2003. The grief over his son's passing caused LaBair to gain more than 100 pounds.
"I got really depressed," LaBair said. "Something told me get in shape, get rid of the weight and start doing something with yourself. I lost the weight, started getting stronger and now every race I do in honor of my son."
Now, LaBair participates in Spartan races, Iron Man competitions and cycles professionally.
Although some simply enjoy the racing, others enjoy the camaraderie and sharing stories.
"We learn the reasons people run. We have so much in common with each other," LaBair said. "There is nothing stronger and more powerful than somebody who is racing for a cause. You cannot break them emotionally or physically."
LaBair helped create the obstacle course, which included deep mud pits, a monkey bar over cold water, swinging ropes and many more gut-wrenching stations.
"Every year we try to do something more difficult, more challenging, and harder," LaBair said. "We try to make it fun and hard for all ages."
Among those who shared in the fun of the mud were Polson youths Grace Hobbs, Nina Barfoot and Marygold Houk. All three of the girls ran together and enjoyed watching each other tackle the obstacles.
"There was so much mud," Houk said. She crossed the finish line barefoot because her shoes were too slimy for comfort. "I had so much fun and actually enjoyed getting all muddy, I really did," she said.