Nonstop action
Team effort showcases Ronan again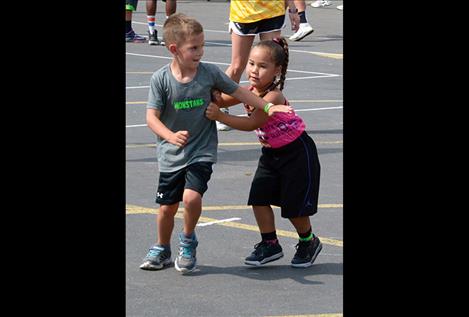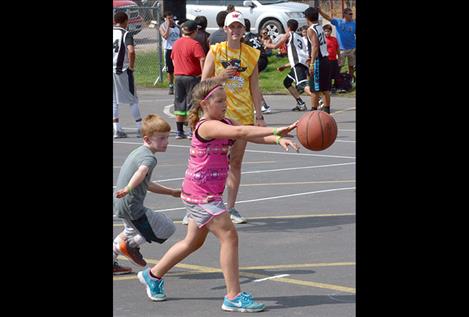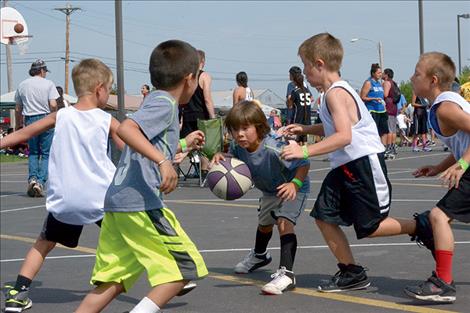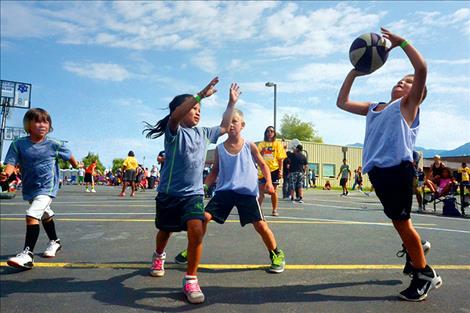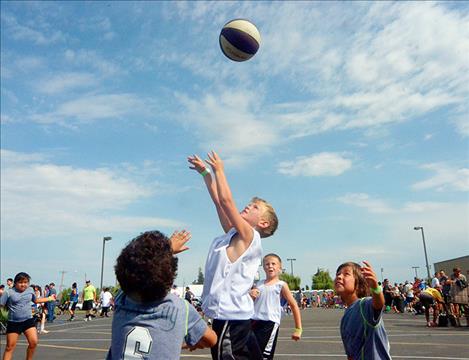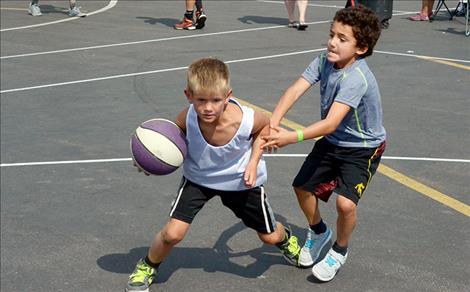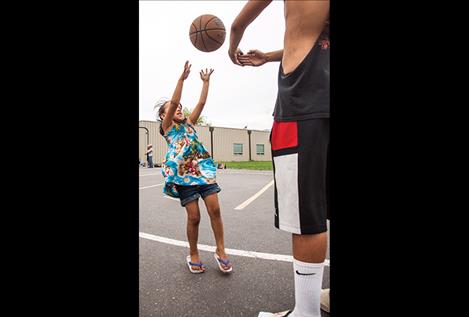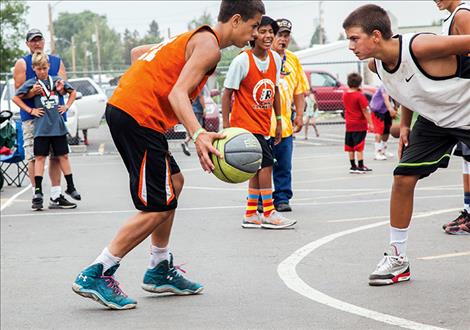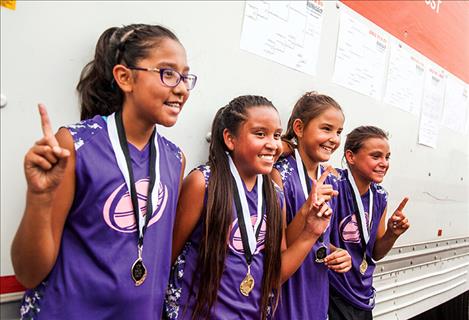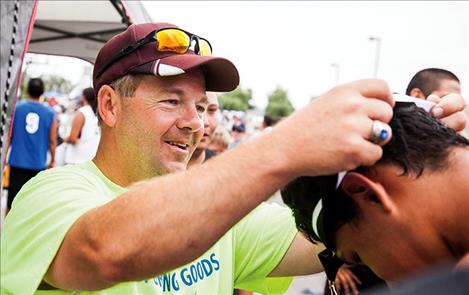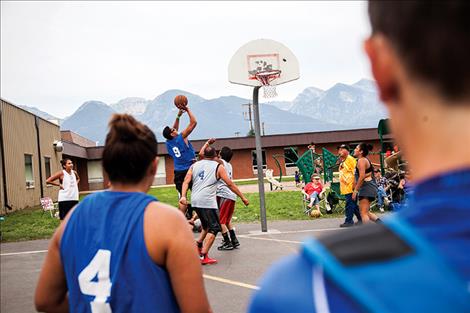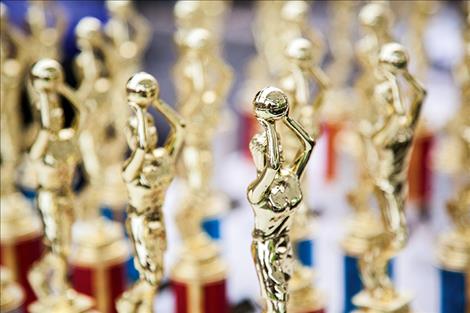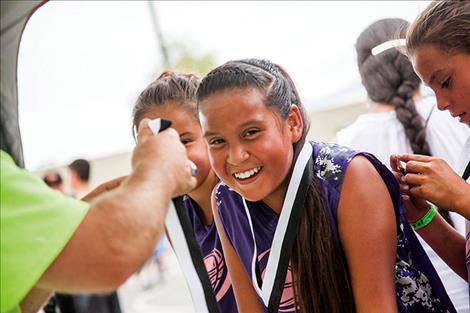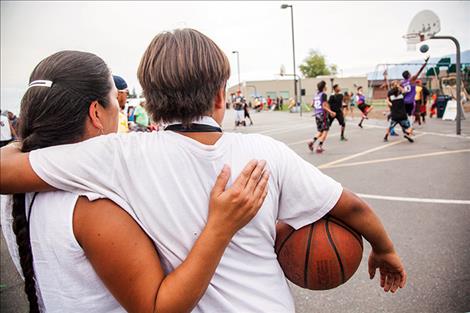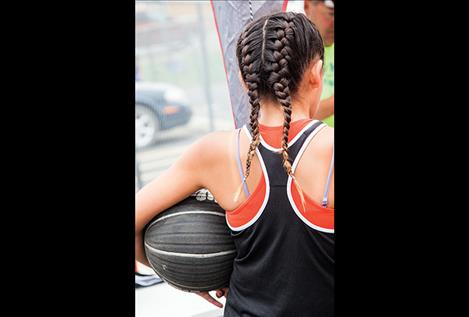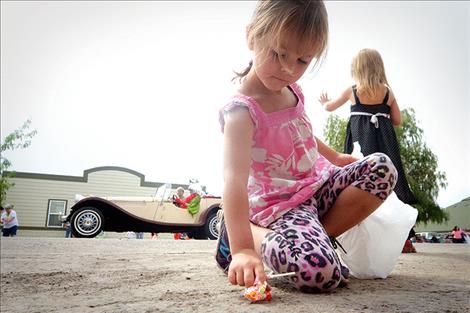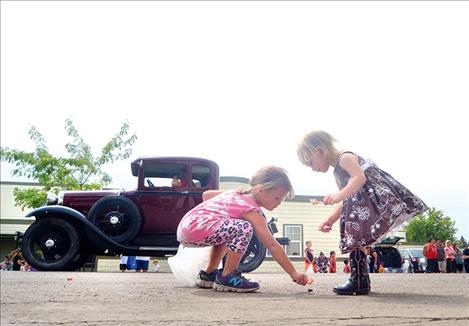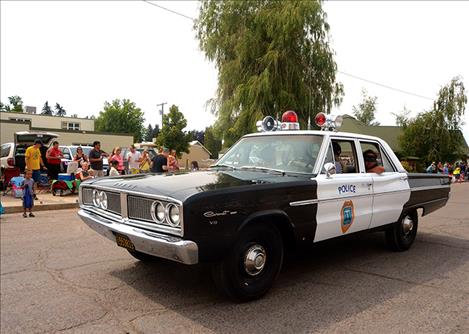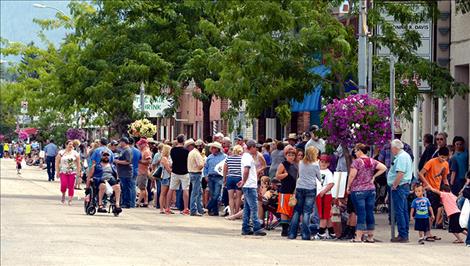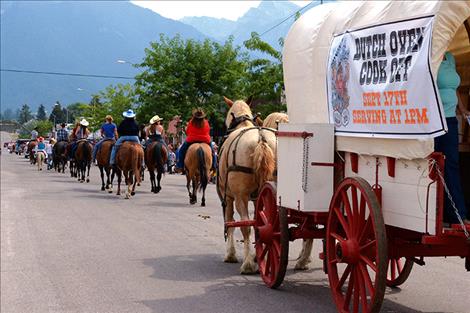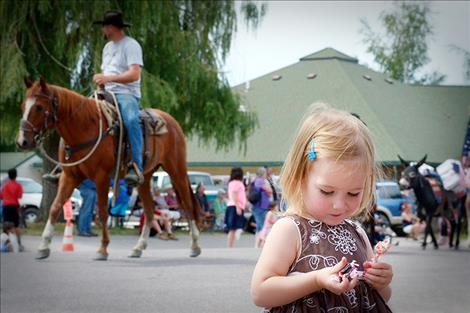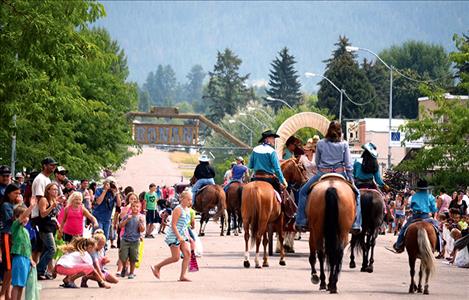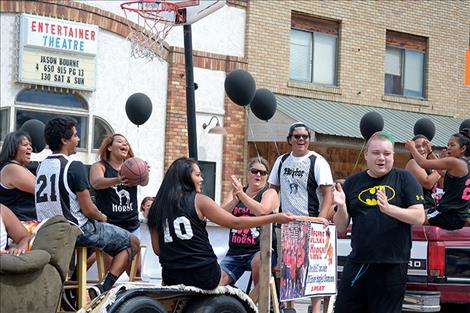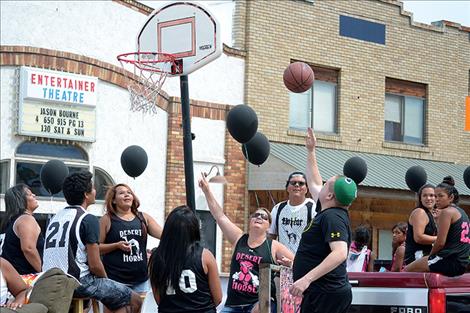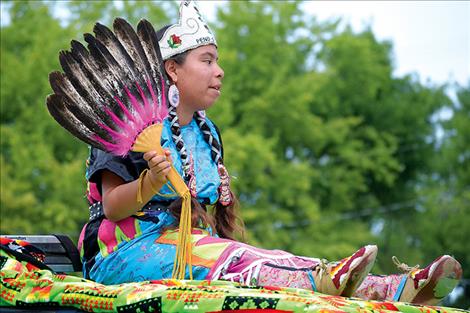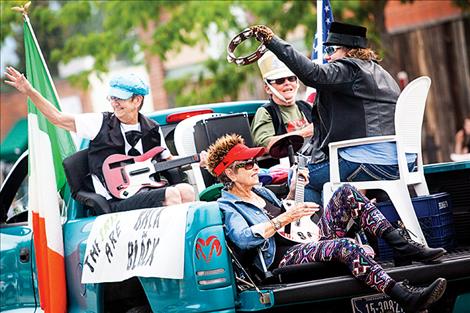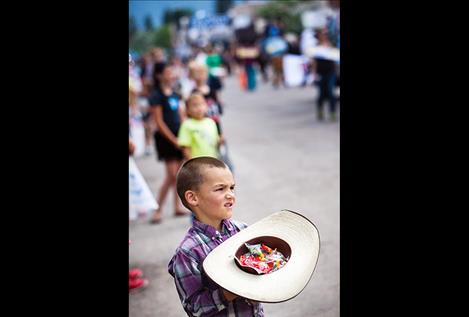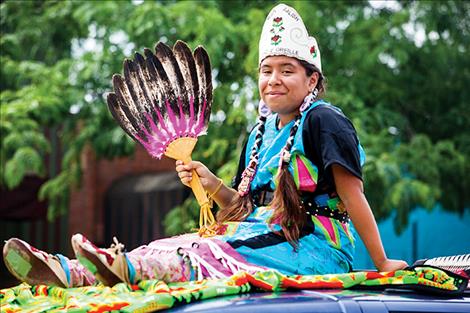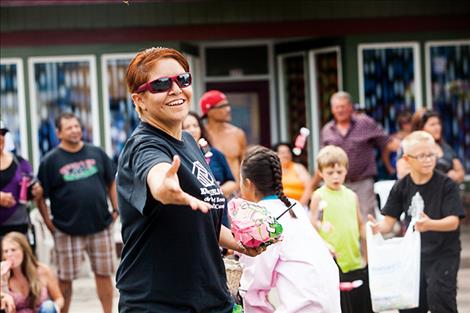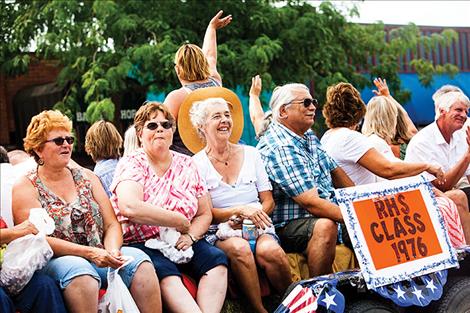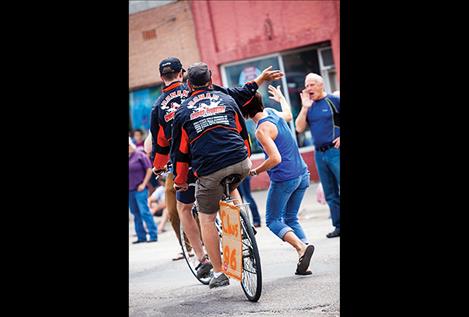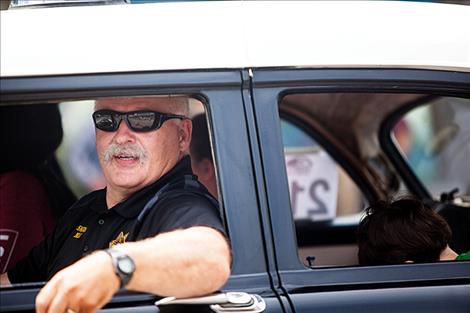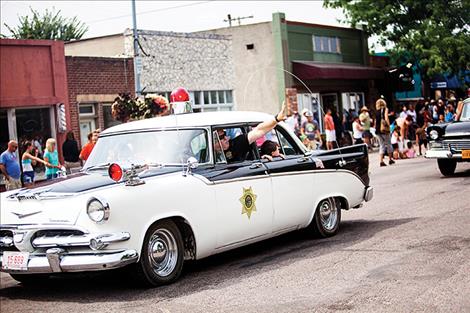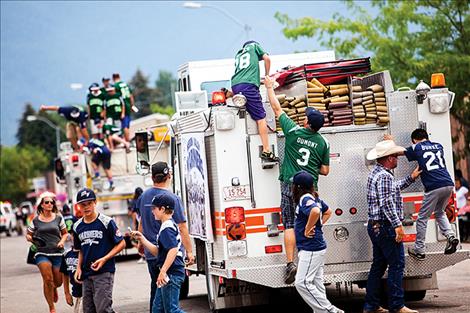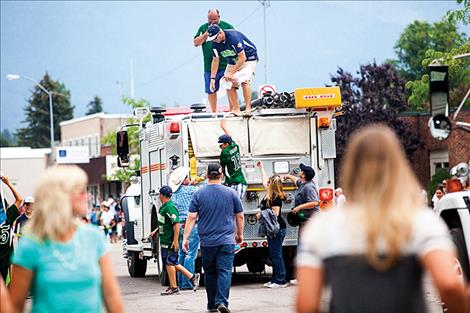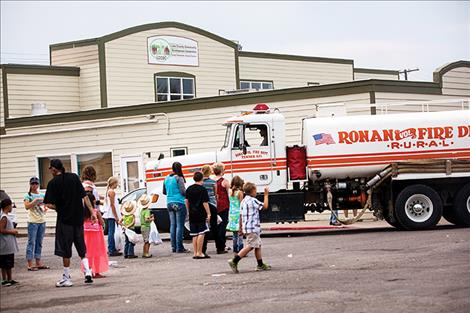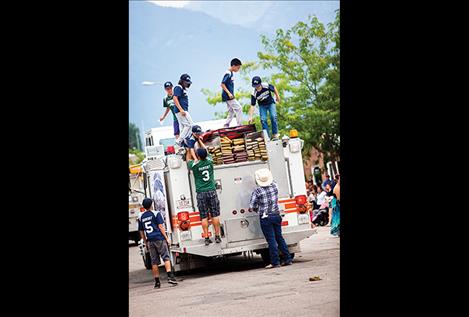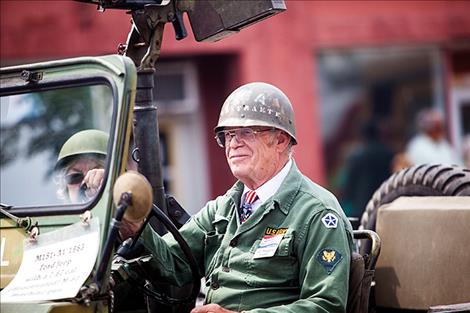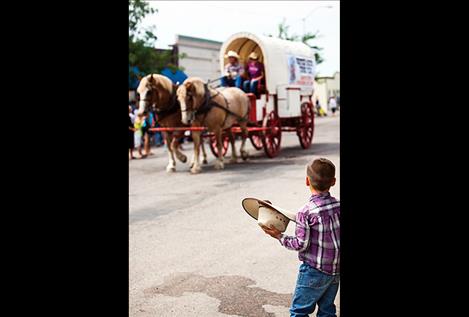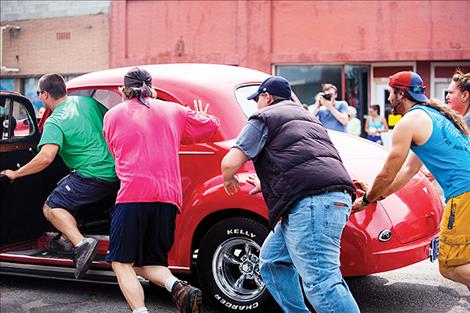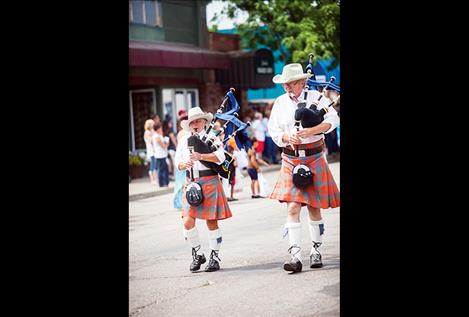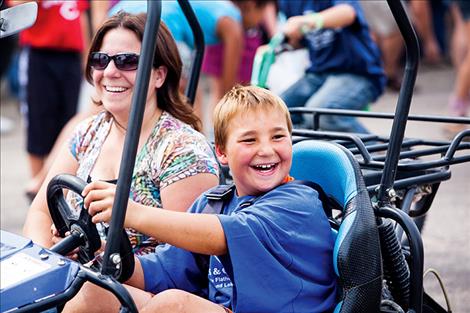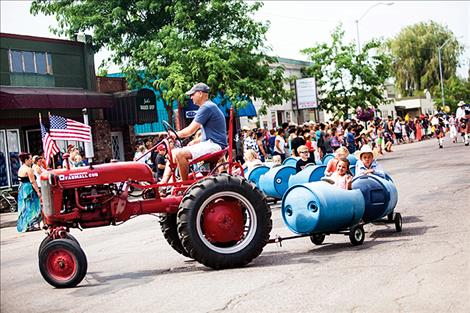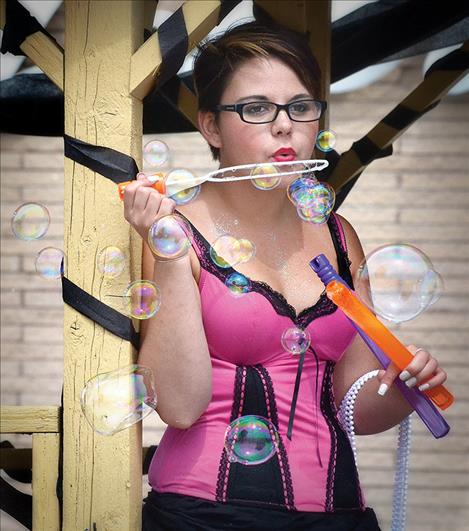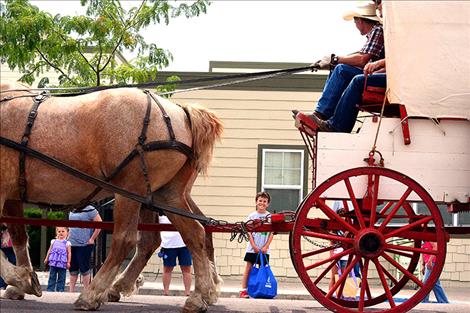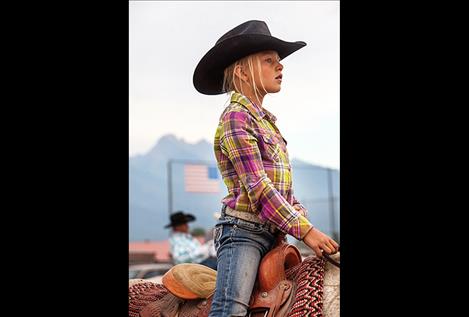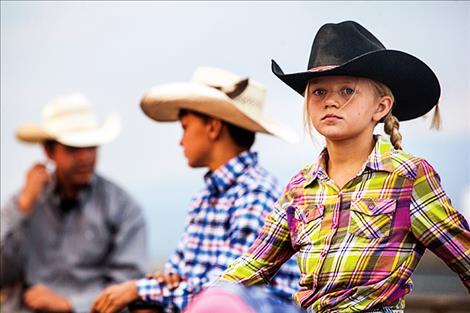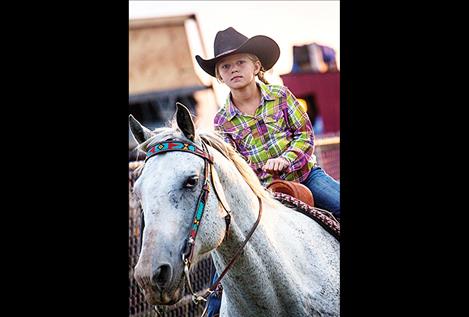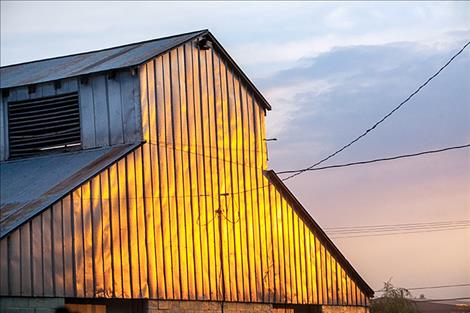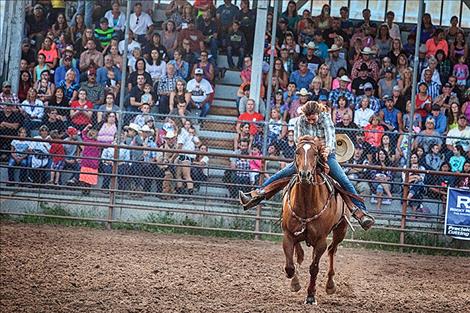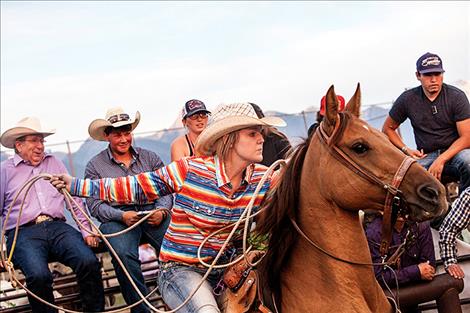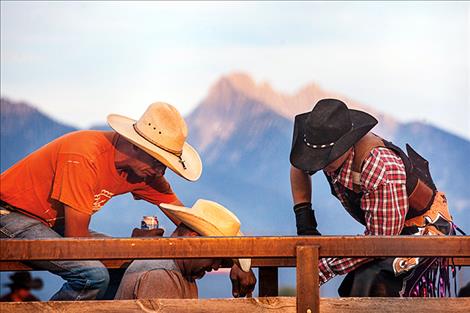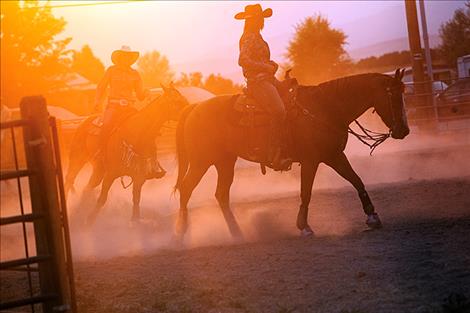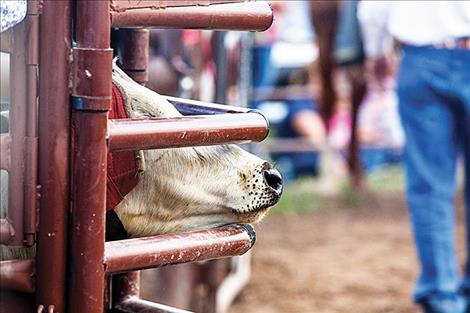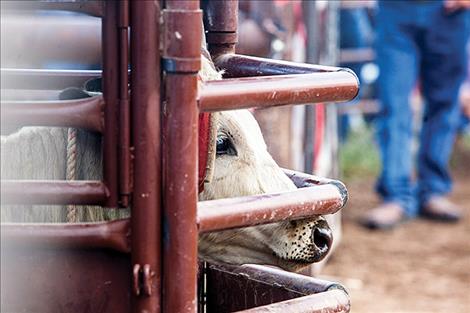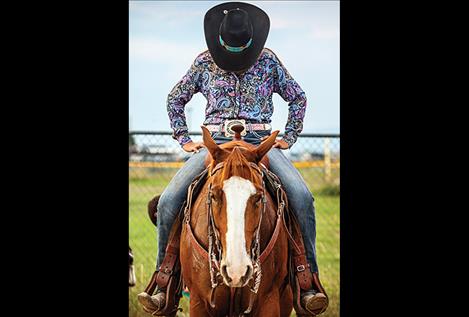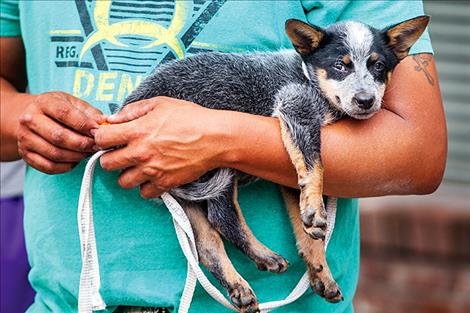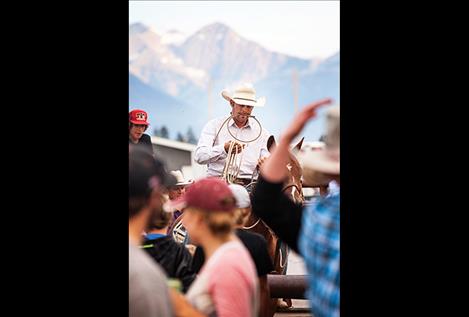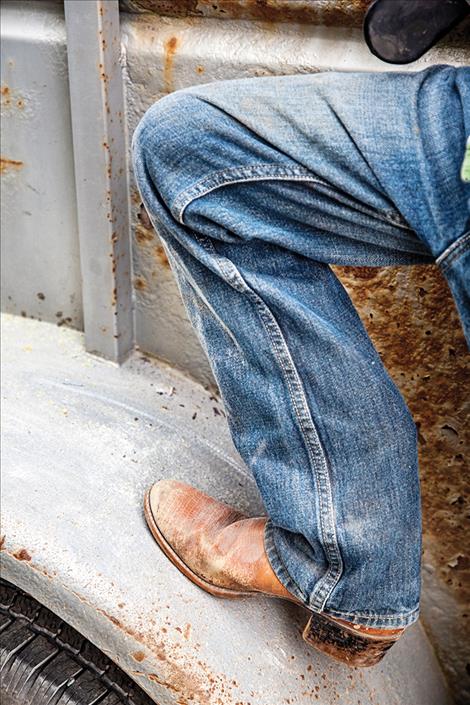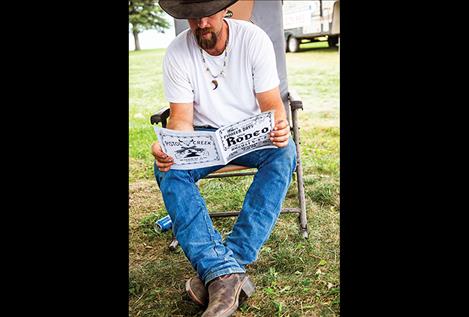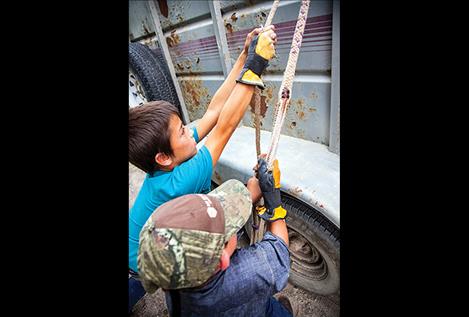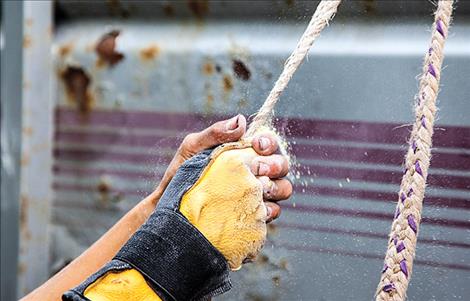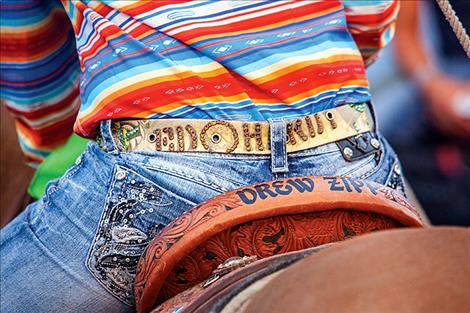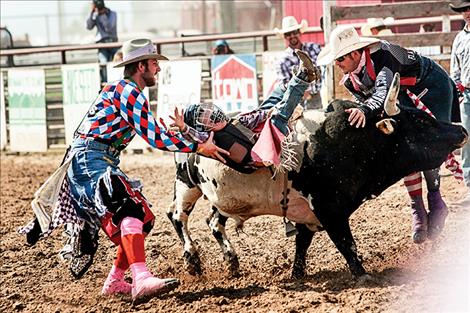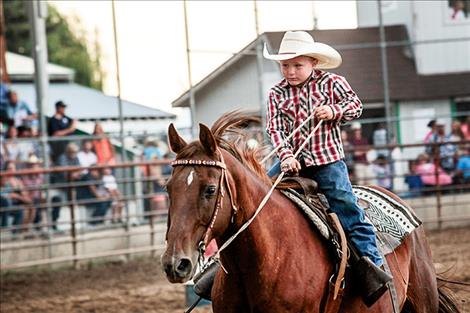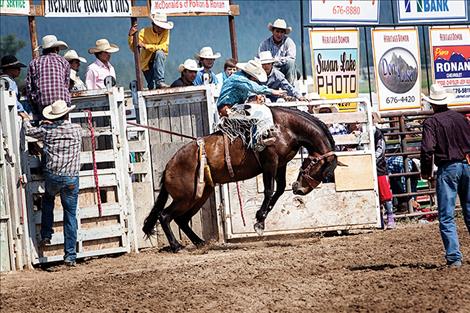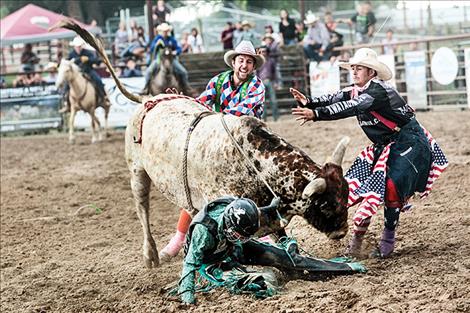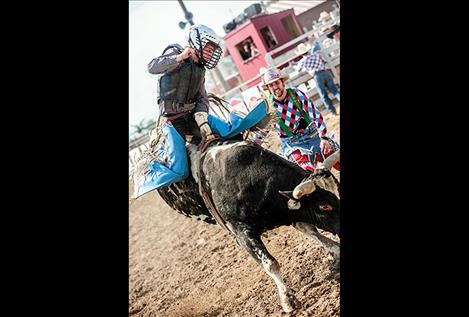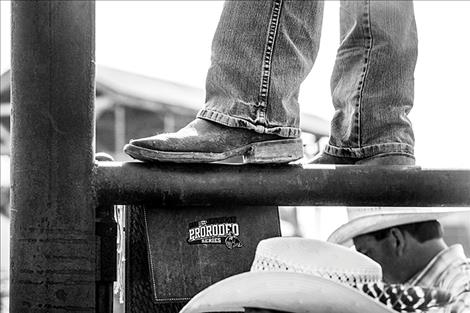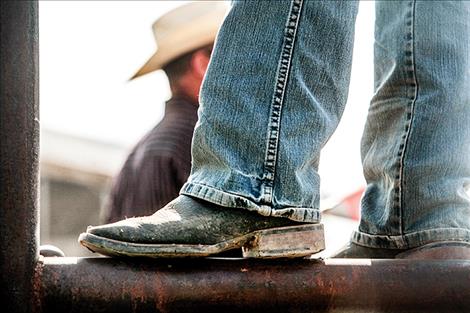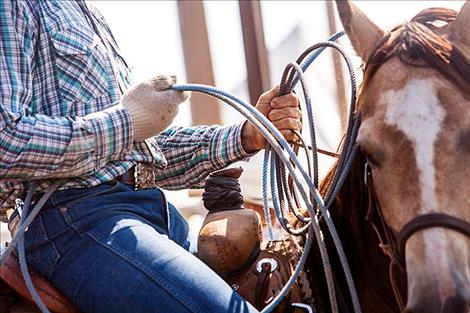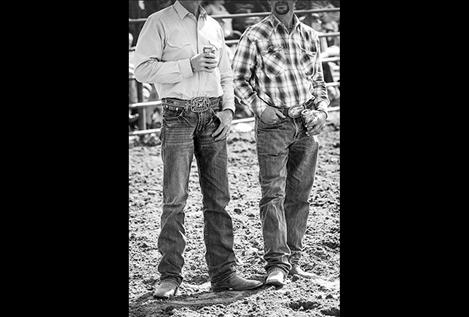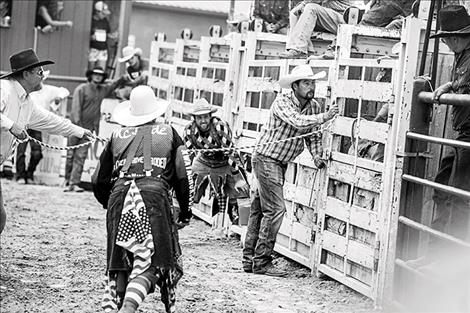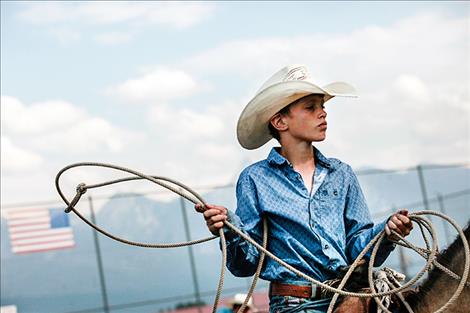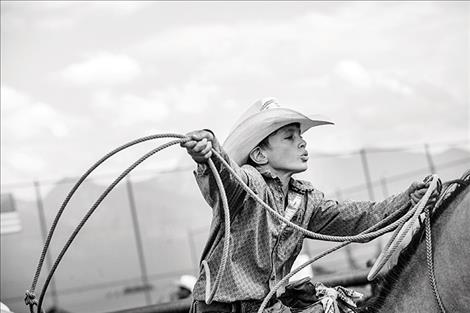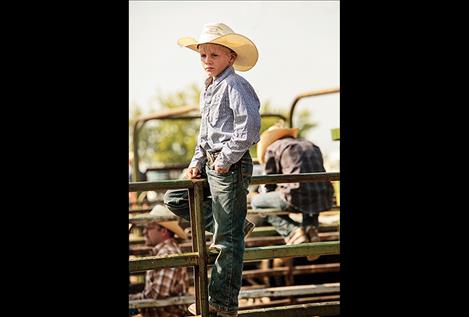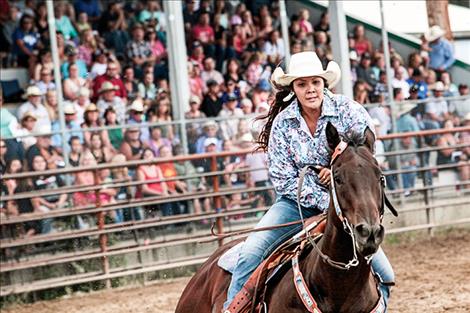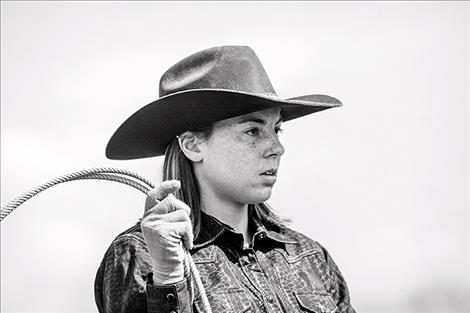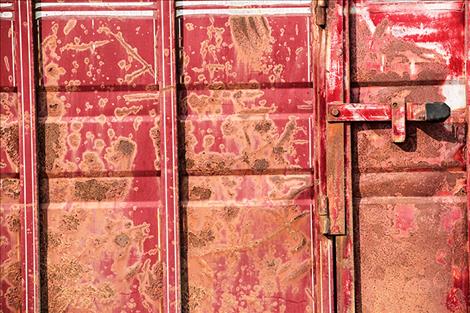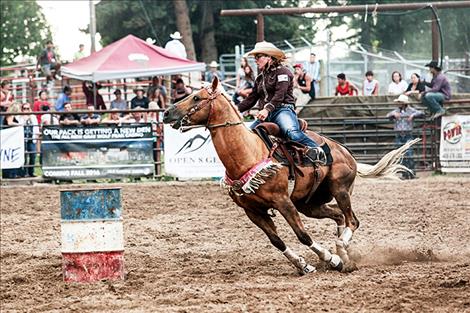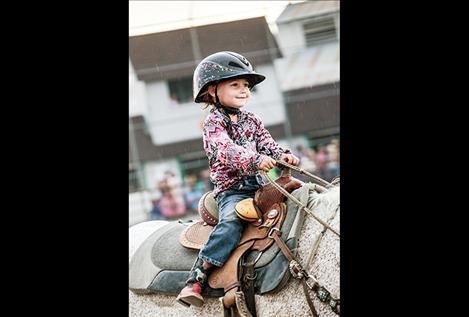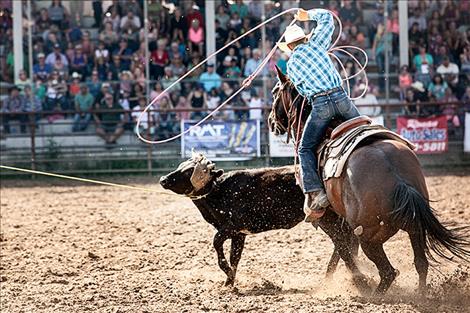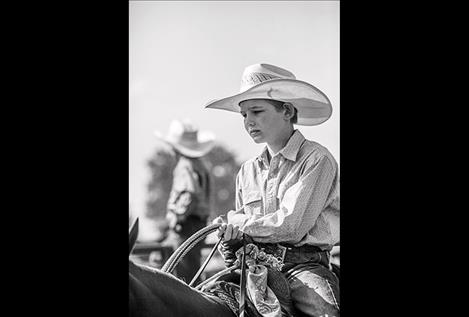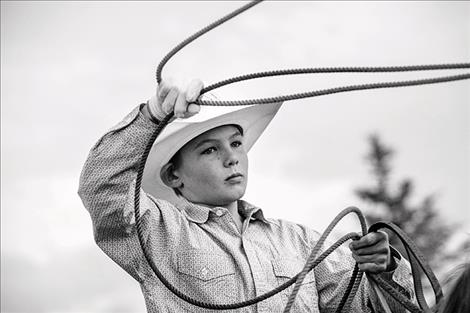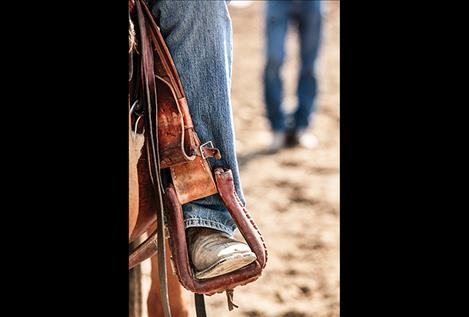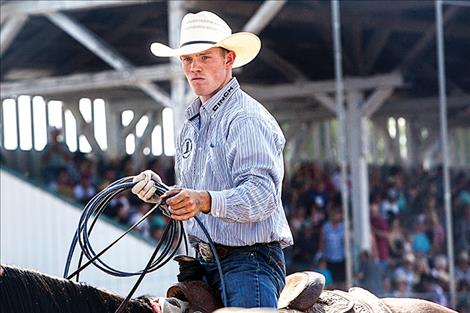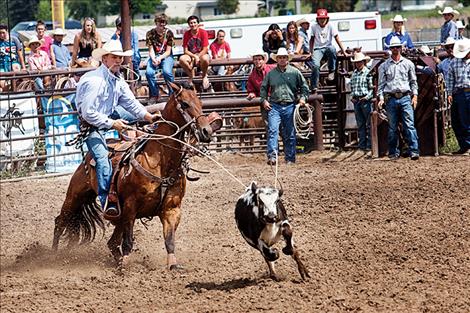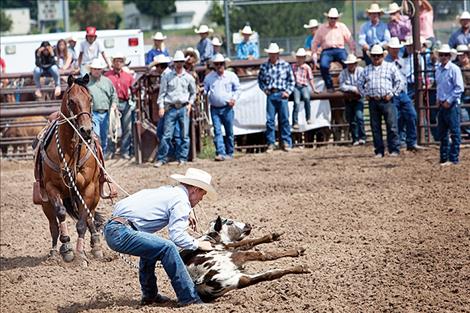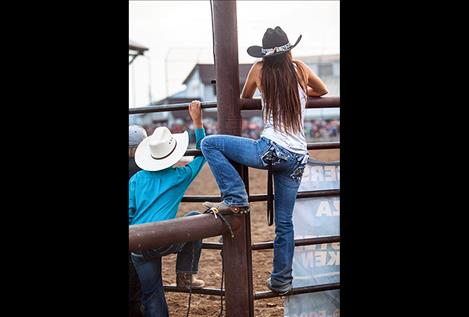 ‹
›
RONAN — Teamwork shines again.
With the help of Ronan Chamber of Commerce and local businesses and organizations, the Pioneer Days committee brought entertainment with three rodeos, two street dances, a parade and numerous sporting events that kept people hopping from dawn until well after dark.
Themed "Back in Black," the weekend event saw classic cars parked Saturday and parading through town Sunday after a softball tournament opened the annual fun on Thursday evening.
Basketball teams of three players each spread across the Ronan Middle School courts Saturday morning, scoring points with kids from first grade through adults.
The nighttime dances on Main Street offered music and beverages for those 21 and older.
Mike Bartel, owner of 325 Bar, said the street dances went really well, with a different Missoula band on Friday and Saturday. The participants danced in half of the 300 block of Main Street.
"Boy, we were busy," Bartel said. "The guys checking IDs put on more than 1,000 wristbands."
A few sneaky youths attempted to attend, according to Ronan Chief of Police Ken Weaver. "A couple of times we had underage kids try to get in, or they had alcohol, but we dealt with it," Weaver said. "It went well."
In an effort to keep candy-collecting kids safe during, the Ronan City Council passed an emergency ordinance earlier in the week to prevent cars from parking along Main Street during Sunday's Big Parade. About seven or eight car owners that forgot received reminder calls, but moved their cars in time.
"They were compliant. They understand, they get it," Weaver said.
Only one car with out-of-state license plates had to be towed because the owner could not be located.
The Big Parade fit its name, lasting nearly 40 minutes with more than two dozen horses, a caravan of classic cars, and intricate floats that revealed the level of commitment from organizations, businesses and individuals in the community.
A float carrying the winning Desert Horse 3-on-3 basketball teams stopped to allow Jake Janssen take a shot at the hoop. When he swished it, the crowed went wild.
Two authentic vintage police cars flashed their lights and roared their sirens as they cruised the route. Ronan resident Robert Stentz restored the 1957 Ford, done in accurate era Los Angeles Police Department livery. He also restored the 1966 Dodge Coronet, an exact duplicate of the cars the City of Burbank, California, used in that era. Stentz, who is currently a reserve officer for Ronan Police Department, formerly worked at the Burbank Police Department.
"The Coronet was the last model I drove while working there," Stentz said. Stentz wore a vintage LAPD uniform while driving the Ford and Chief Weaver through the parade.
As the Ronan Volunteer Fire Department brought up the rear of the parade, the event ended abruptly as a call came in from dispatch, making baseball players scramble off the fire engines before the depart roaring off to a trailer fire.
Sunday's rodeo challenged six "green horns" to ride some "wild-eyed" buffalo, according to the Chamber of Commerce Facebook page. Only the brave put up the $50 entry fee with a chance to stay on the skinny bison back and earn $300. Five contestants hit the dirt but Jarred Neiss stayed on the entire 8 seconds, earning a score of 80 points and the entire purse.
Pioneer Days 3-on-3
Coed, grades 1-2
1-Lil Desert Horse
2-Hoopbusters
3-Monstars
Coed, grades 3-4
1- S.W.A.T. Team
2-Hoopzilla
3-Young Guns
Boys, grades 5-6
1-Ankle Breakers
2-Hoopzilla
3-Black Ops
Girls, grades 5-6
1-Native Express
2-Ronan Maidens
3-Sik Wit It
Boys, grades 7-8
1-Fluffy Bunnies
2-4 Stooges
3-Native Warriors
Girls, grades 7-8
1-Maiden Ballerz
2-Ronan Maidens
3-Eureka Lady Lions
Boys, grades 9-10
1-Livermoret Chiefs
2-Top Flight
3- The Dream Team
Girls, grades 9-10
1-Highline Ballerz
2-Lady Cats
3-2 Cool 4 U
Boys, grades 11-12
1-Ballislife
2-China Town Warriors
3-Desert Horse Thunder
Girls, grades 11-Women's Open
1-Desert Horse Starz
2-Eureka Lady Lions
3-Buckets
Men's Open
1-Desert Horse
2-Cedric
3-4 Mute Parrots
Men's age 61 and under
1-Those One Guys
2-Sell Outs
3-Red Dragons
Coed
1-Tire Depot
2-#23
3-Skoden
Rodeo Results
Bareback: Shawn Perkins, 78
Saddle bronc: Dusty Morigeau, 71; Charlie Lytle, 65; Shane Bird Rattler, 61
Steer Wresting: Will Powell, 5.1
Calf roping: Scott McAllister, 12.0, and Will Powell 12.0, tie; Cody Sheridan, 12.1
Team roping, header: Clay Tryan and Matt Robertson 4.0; Kal Fuller and Ryan Zurcher, 4.5; Jamie Horner and Wilson Pike, 4.6; Damon Ward and Cory Mytty, 5.1
Mini bulls: Caden Fitzpatrick, 69; Octavius Christianson, 64; Travis Loring, 49
Ladies barrels: Cherish Olson 16:18; Abby Knight, 16:29; Sarah Crimmins, 16:50; Becky Jo Dumont, 16:63
Junior barrels: Meagan McDonald, 16.77; Kelsey Gillin, 17:28; Hayden Hanson, 17:43; Katelyn Young, 18:08
Kids Barrels: Teagan Calf Boss Ribs, 24:43; Danni Phillips, 26:41; Ryan Walchuk, 29: 18; Kolby Finley, 29:56
Ladies breakaway: Jessica Robertson, 2.9; Sarah Crimmins, 3.2; Callie Otoupalik, 3.2; Cassie Jumper, 3.4;
Junior breakaway: Jack McAllister, 4.8
Parade Results
Peoples Choice: Show Off Your Tips
Best Native Dressed: Allyshia Manuel
Best Animal Drawn: Ronan Beautification Committee
Best Horse Mount: Seth Sinclair
Best Community Float
1st-Ladies Auxiliary VFW
2nd-Mighty Maidens 10U Softball
3rd-Boys & Girls Club
Best Stock Car: Bays Racing Team
Best Antique Tractor/Small Engine
1st-Ron Stonehocker
2nd-Ed Brueckmann
3rd-The Lake Family/Glacier Bank/Brennin Graniey
Best Commercial Float
1st-Extreme Weed & Pest
2nd-Rocky Mountain Twist
3rd-Valley Bank