Local hospitals team up to help sexual assault victims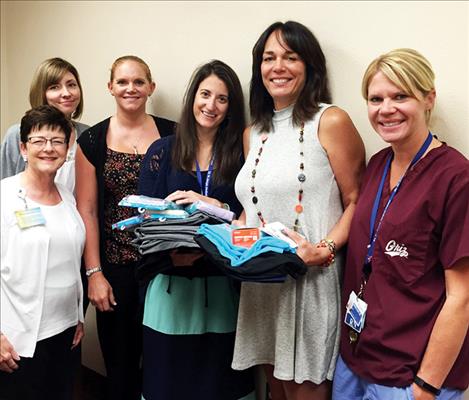 News from DeeAnn Richardson, SAFE Harbor Executive Director
Rape survivors, whether in Ronan, Polson or a larger city like Seattle encounter significant difficulties seeking post-assault healthcare and medical forensic evidence collection. Numerous studies have found that less than half of survivors treated in hospital emergency departments receive basic services, such as information about the risk of pregnancy, emergency contraception to prevent pregnancy, and information on the risk of STD's/ HIV. Further complicating matters, emergency department personnel often lack training in medical forensic evidence collection, and those with training often do not perform forensic exams frequently enough in their regular work to maintain their proficiency. Moreover, emergency department physicians are often reluctant to do evidence collection because if subpoenaed to testify they would be challenged on their qualifications, training, experience, and ability to conduct the exam. In light of these problems, it is not surprising that research suggests that many victims characterize their interactions with hospital emergency department staff as upsetting and distressing, and they feel they have been "re-raped".
In a rural area, such as the Mission Valley limited resources and the geographic travel time between communities adds another layer of challenge for victims and those trying to assist them after an assault. Recently, a partnership between SAFE Harbor, St. Luke Hospital, St. Joseph Hospital, Kalispell Regional Healthcare and First Step of Missoula found a solution to one part of this challenge by delivering Sexual Assault Nurse Examiner (SANE) Training to a group of local nurses and one physician. First Step Resource Center provides medical evaluations, forensic interviews, mental health treatment, care coordination, and referrals for child and adult victims of abuse or assault. It is a National Children's Alliance accredited Children's Advocacy Center and is part of Providence St. Patrick Hospital located in Missoula.
"This training will allow more victims from Lake County to access this important service closer to home," explained Mary Pat Hansen of the First Step Resource Center.
Through this collaborative effort, spearheaded by SAFE Harbor Executive Director DeeAnn Richardson, the capacity for the local community to offer SANE services has greatly expanded. Historically, victims had to be transported to First Step in Missoula who has SANE staff available at all times. Although this system worked it was not ideal for victims. With completion of the SANE Training, victims can now get these services at either of the hospitals in Ronan or Polson.
SANE programs are designed to respond to sexual assault patients' emotional and physical needs as well as evidentiary needs for prosecution. First, SANE nurses provide immediate crisis intervention and emotional support for their patients. SANE nurses strive to preserve their patients' dignity, ensure that victims are not re-traumatized by the evidentiary exam and assist victims in gaining control by allowing survivors to make the decisions throughout the evidence collection process. Second, many victims are concerned about pregnancy and contracting sexually transmitted diseases from the assault.
"The participants clearly understand the importance of providing compassionate, specialized care for victims of sexual violence," Hansen said. "The nurses that participated were engaged, thoughtful and motivated." Most SANE programs offer emergency contraception for sexual assault patients who are at risk of becoming pregnant, and prophylactic antibiotics to treat sexually transmitted diseases that may have been contracted during or from the assault. Finally, to meet the evidentiary needs for prosecution, SANE nurses conduct a thorough medical exam and forensic evidence collection (if applicable).
"We are so happy with the outcome of this great collaboration," said SAFE Harbor Executive Director DeeAnn Richardson. "The hospitals really got behind this effort and encouraged participation amongst the nurses. First Step was able to lead the training, which included multiple days and hours. I am so glad that this worked out in a way that will improve local services and directly support victims. To keep the ball rolling, we have developed a Sexual Assault Response Team to continue to improve area services with involvement from both hospitals, Lake County Sheriff 's Department, CSKT Tribal Police Department, Lake County Prosecutors office and CSKT Tribal Health. I couldn't ask for a better group of people to work with." Hospitals from page 14 vj