Patches raise awareness, funds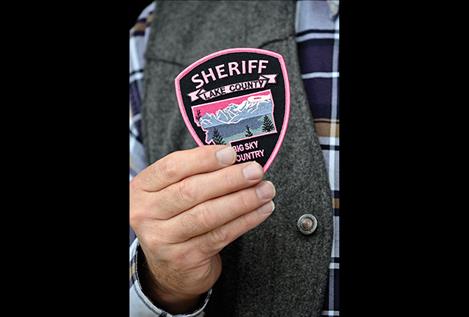 Lake County Sheriff Don Bell holds up one of the pink patches being sold for $5 to raise money for cancer awareness through Lake County Relay for Life. Lake County's Deputy Association and Dentention Association are hosting the fundraiser with Sheriff Bell's help.
Patches are available at the courthouse or by calling (406) 883-7211 or (406) 883-7279.