Runners excel at state meet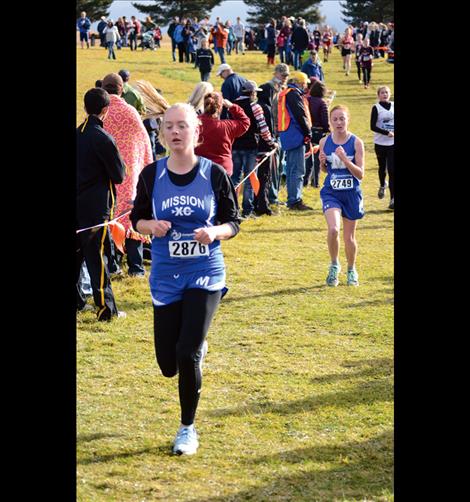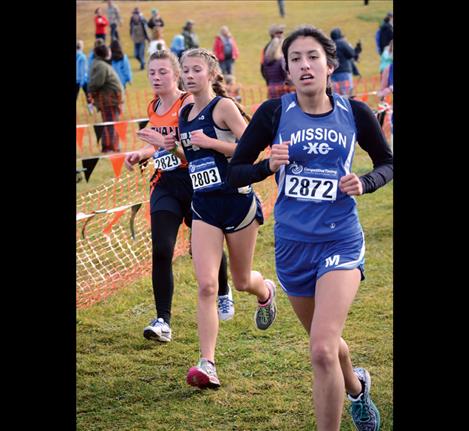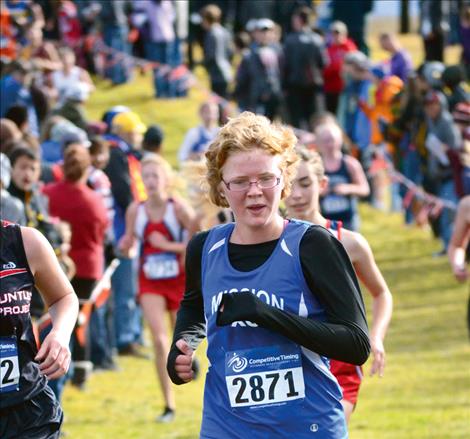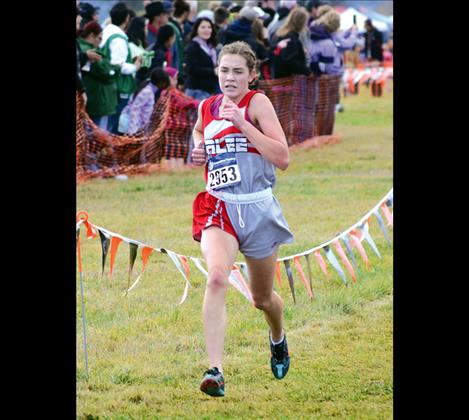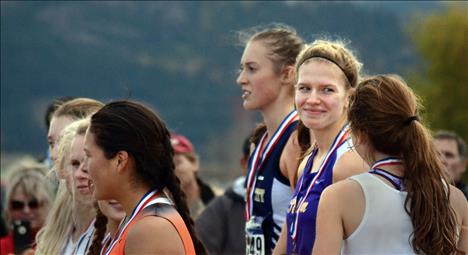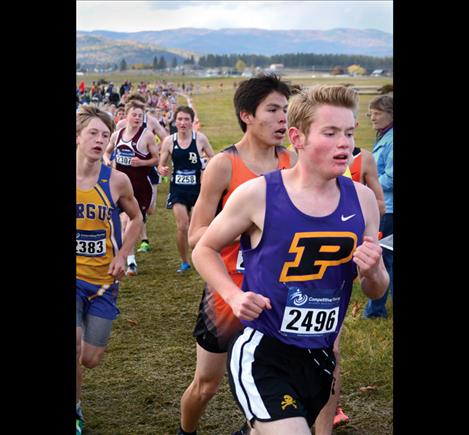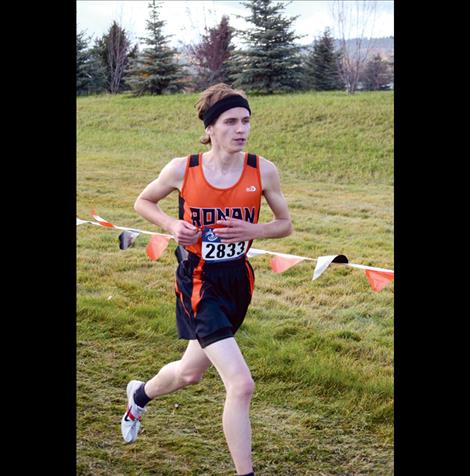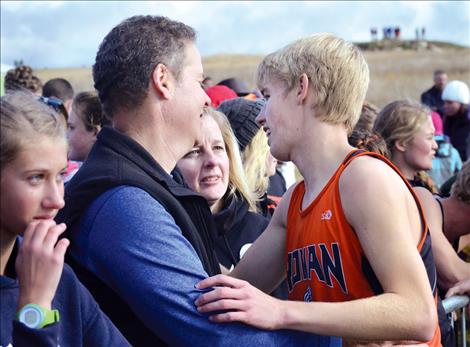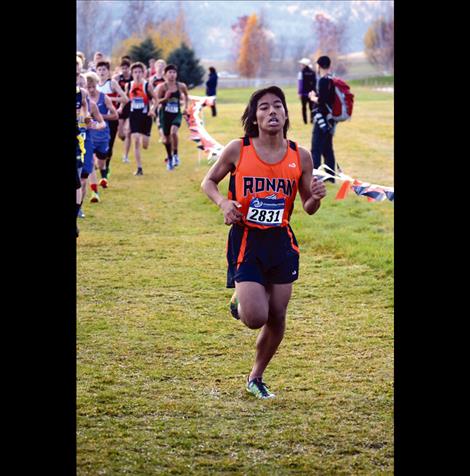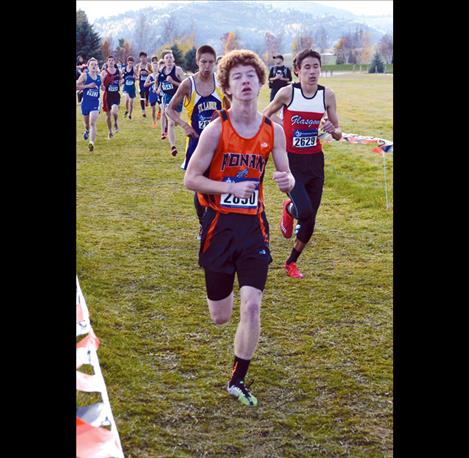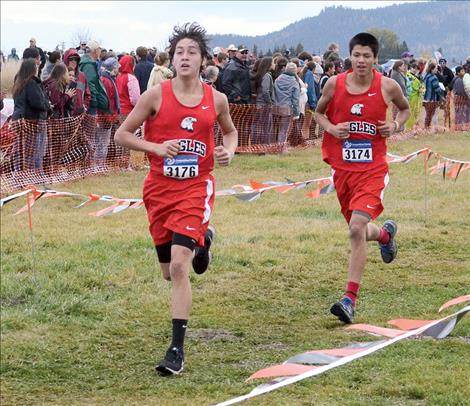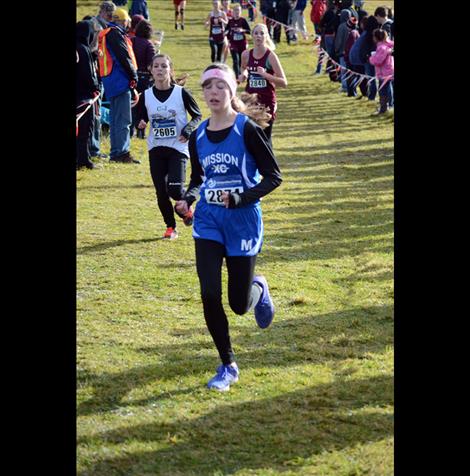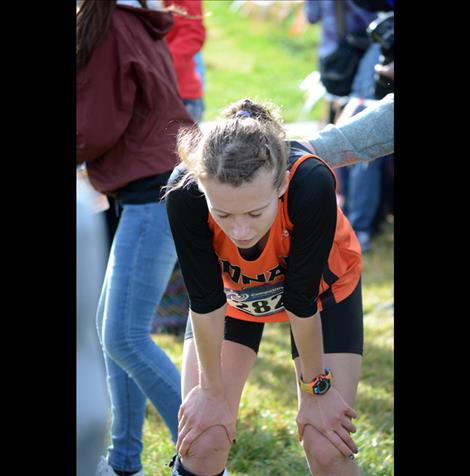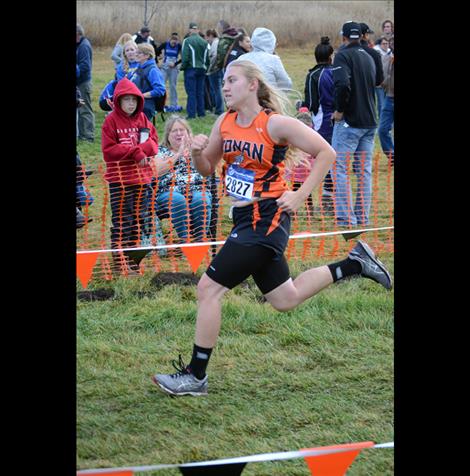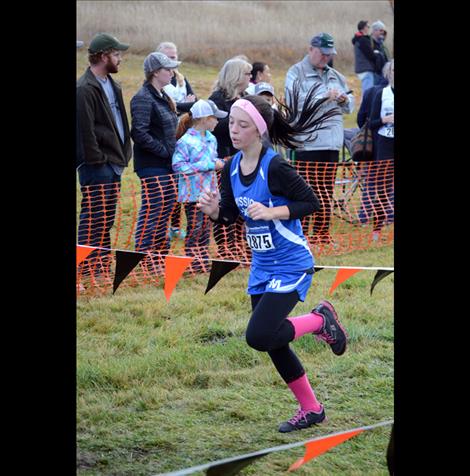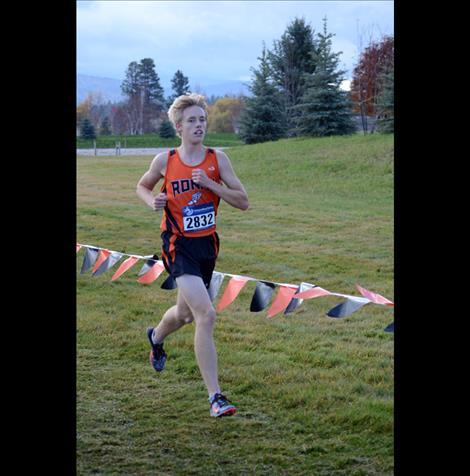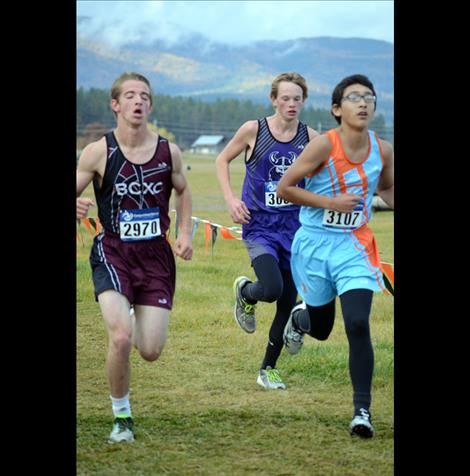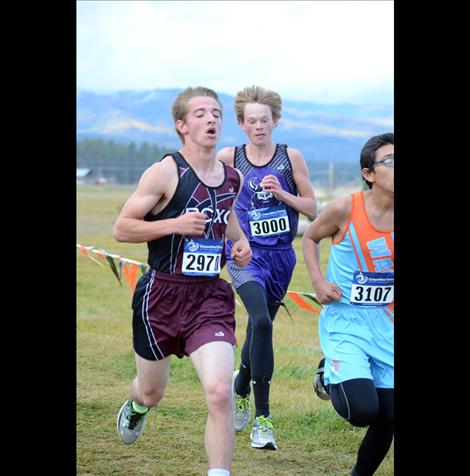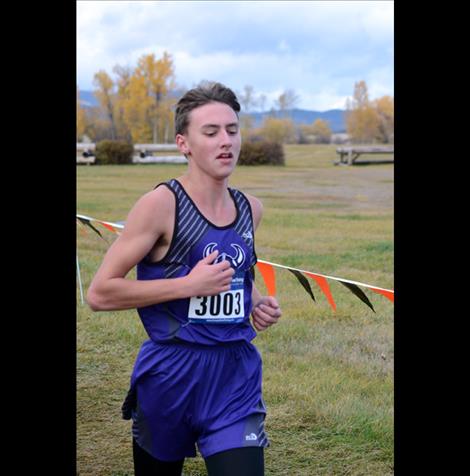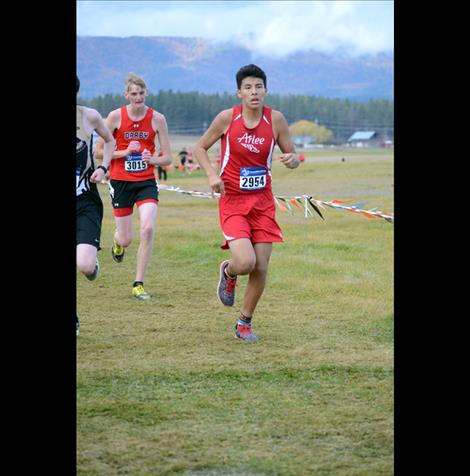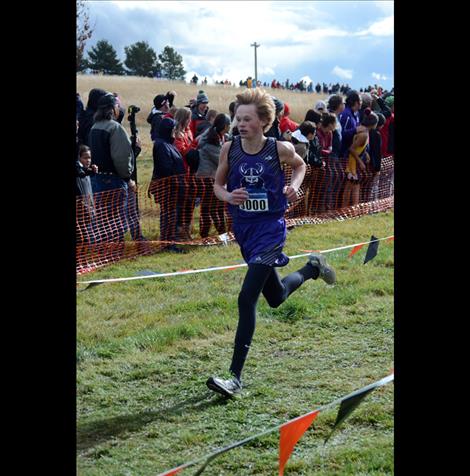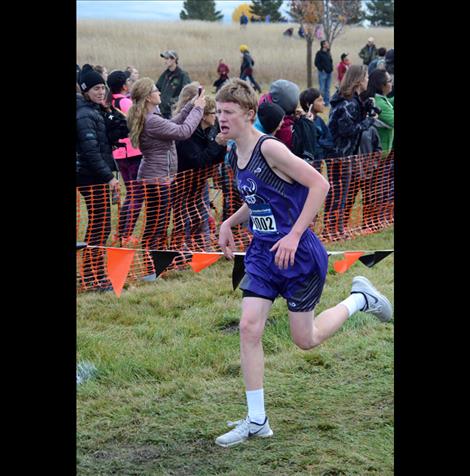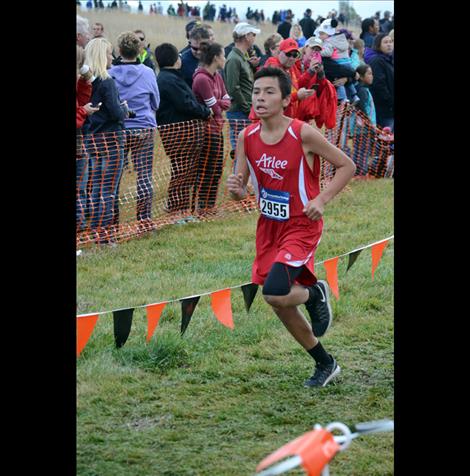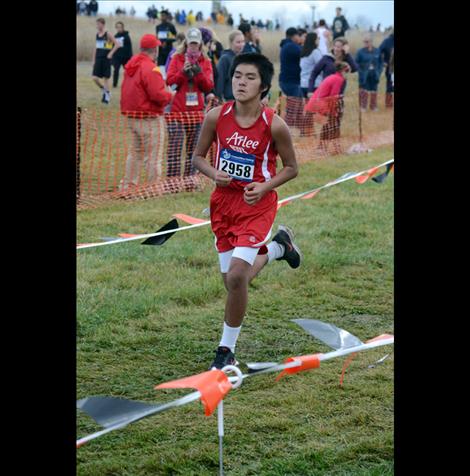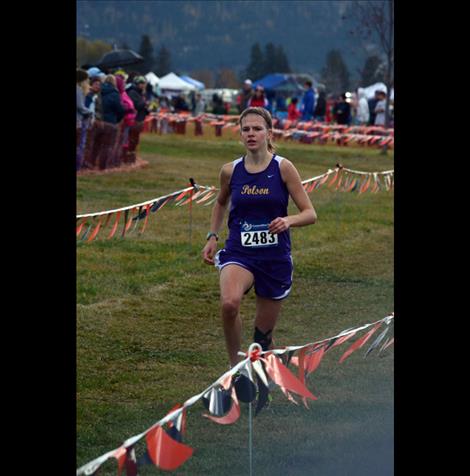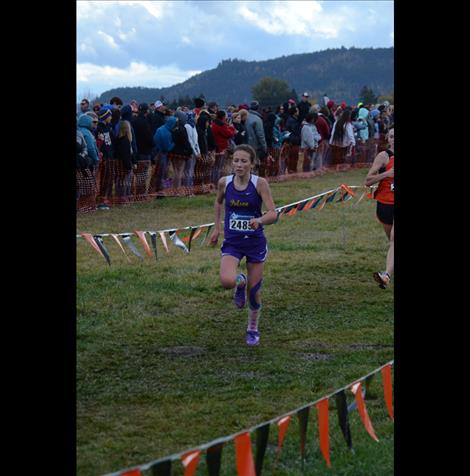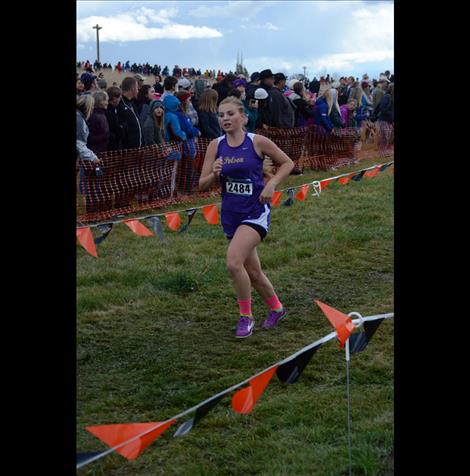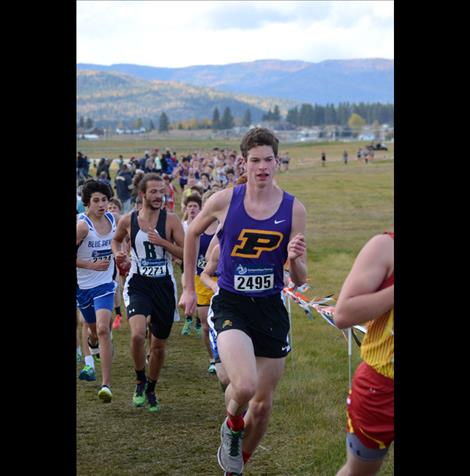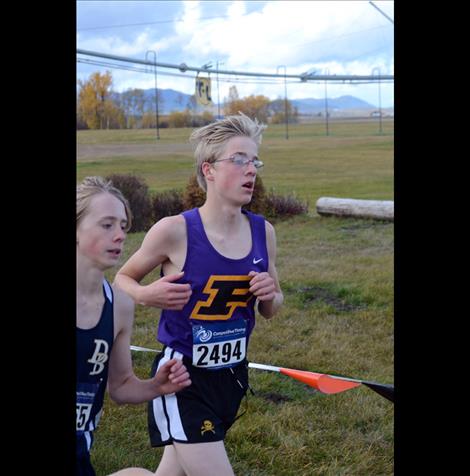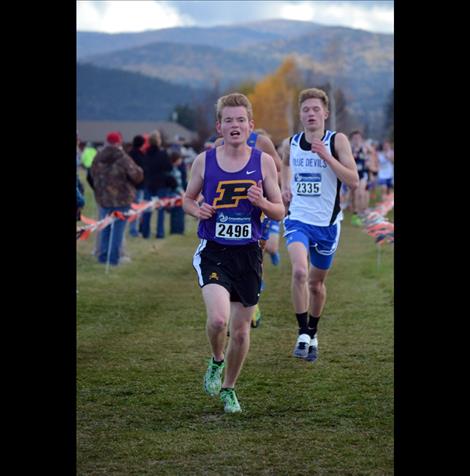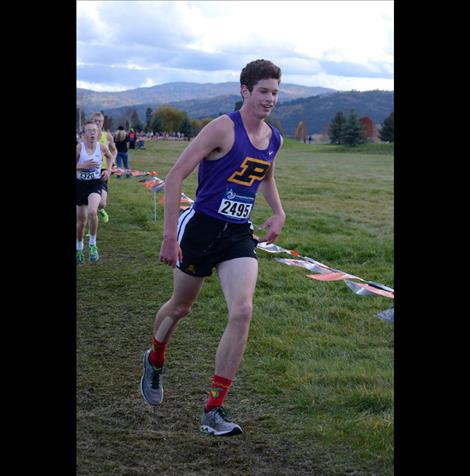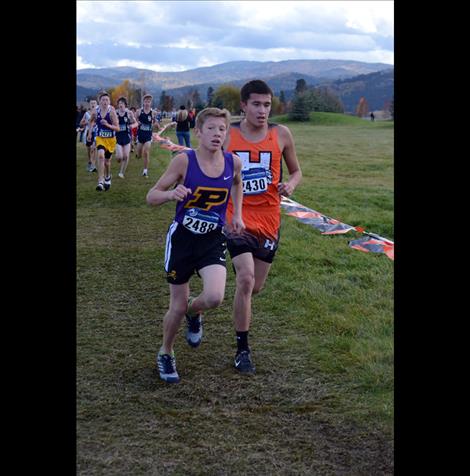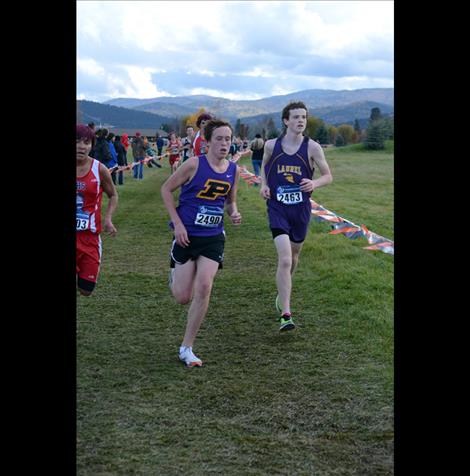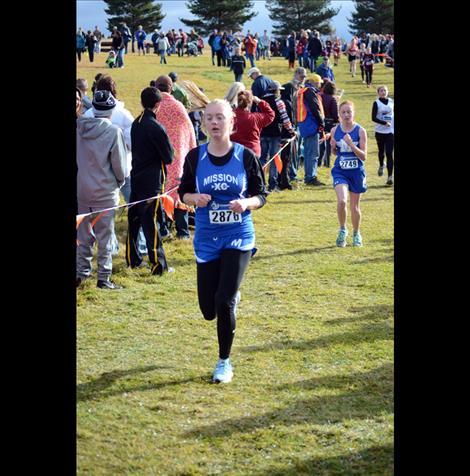 ‹
›
The best of high school runners converged in Kalispell Saturday for the all-class state cross-country meet at Rebecca Farm. Lake County fared well as the Charlo girls' team clinched second-place for Class C, Polson girls finished in fifth for Class A and several individual runners earned all-state by finishing in the top 15.
Despite intermittent sprinkles, the fastest time on the course was set by Bozeman senior Chase Equall, who ran a blistering 4:53 pace to finish in 14:40 and set a new class AA record.
Class A
Hardin, Whitefish and Corvallis teams earned first, second and third respectively for Class A girls' teams. Frenchtown/Alberton took the top team spot for boys.
Polson
The Lady Pirates raced their way to a fifth-place team spot out of 18 schools with two runners earning All State for being in the top 15. Sophomore Bea Frissell sped through the course with a "spectacular third place finish" at 18:49, Coach Matt Seeley said, while teammate Molly Sitter came in second for the Lady Pirates and 11th overall.
"These two girls have led the team all year, and really came through on the biggest stage," Seeley said.
Although Frissell didn't set a new personal record, she said she felt pretty good on the course as she focused on her running form while trying to beat the person in front of her.
"It was a perfect day for running," Frissell said.
Naima Crowl was third for the team at 20:02, followed by Gwen Seeley (21:30), Malia Seeley (21:39), Quinn Motichka (21:46), and Addy Day (23:06). Malia managed to drop nearly a minute from her best time of the year, Coach Seeley said.
"We don't have any graduating seniors on the varsity team, so this group will be back in full force next year, ready to go after a top three trophy," Seeley said.
The Pirates ended with a respectable ninth-place boys' team finish. Polson sophomore Quin Stewart ran 16:31 for the 20th spot, followed by teammates Zach Evertz (17:41), Matt Sitter (17:43), Jonah Ducharme (17:44), Kedrick Baker (18:27), Keegan Brackey (18:31), Makauly Morrison (18:40).
"Quin Stewart battled hard the entire race and had a lifetime best," Seeley said. "This team has worked so hard all year that it felt very satisfying to have them show their best performances in the season finale."
Class B
Top team spots for Class B boys went to Broadwater, Manhattan and St. Labre Catholic. Broadwater's Bryant Edgerton earned gold at 15:54. On the girls' side, Bigfork junior Bryn Morley's 17:53 run earned first place, making it the sixth time in a row a Morley took gold at state. The top-three girls teams were Manhattan, Bigfork and Colstrip.
Ronan
Ronan senior Jackson Duffey earned All State honors Saturday with a 12th place, 16:55 run, helping the boys team to a fifth-place finish out of 27 teams.
After a rough night battling stomach flu, the competitive senior decided to tough it out on the course the next morning. Duffey said he felt pretty good in the first mile, but didn't have enough energy to perform as he hoped he would.
"It was my last race, and I wasn't very happy with my time," he said.
Yet looking forward, Duffey said he has a college scholarship offer and is considering continuing his education at either Dillon or Havre.
James Normandeau followed Duffey for a team second and 22nd overall at 17:11, and Daniel Koehler came in third for Ronan and 24th overall at 17:15. Rounding out the Chiefs were Nathan Dennis (17:40), Kiry Detwiler (18:05), Caden Rhine (19:05) and Michael Koehler (19:33).
Without five girls to complete a team, three Maidens still gave it their all on Saturday. Ashley McCready was the first to finish for Ronan at 20:26 and 18th overall, followed by teammates Penni Weyant (22:48) and Julia Makovich (29:18).
"It wasn't my fastest time," McCready said, noting that the real MVP was Makovich, who joined the team after learning they needed one more girl to compete.
St. Ignatius
Freshman Karolyna Buck was Mission's fastest female runner at 22:20, a new personal best. Following her "sweet" finish, according to Coach Chris Eichert, she sped off to Loyola to play a volleyball game. Two other Lady Bulldogs set PRs. Behind Buck on the course were four first-year runners: Yvonne Baty (23:56-PR), Swedish exchange student Elsa Kylen (25:51), Amy Dillard (26:41, PR) and Keisha Dillard (30:45). Both Dillards are also dual athletes, juggling volleyball and cross-country.
Freshman Troy Matt was Mission's lone boys' runner, placing 61st out of 185 runners overall at 18:13.
"Awesome job for this freshman who also played a tough football game the night before against Ronan," Coach Chris Eichert said. "I am proud of every runner. Every one of them has made improvements in their time, some as much as 4 minutes — quite an accomplishment for such a young team."
Class C
Arlee
Scarlet Natalie Yocum sped across the finish in fifth place with her 20:14 run, helping lead the ladies to a ninth-place team spot.
"I expected to do worse, because I hurt my Achilles tendon," Yocum said. "This is the first time I've run in two weeks, and I'm happy with my placement."
Shawntaya Nelson followed at 21:37 and Summer Darcangelo crossed third for the Scarlets at 27:41. Rounding out the team getting all-state experience were Malachi Deroche (28:12), Melaia Matt (28:49), Ali North (30:11) and Frankie Wright (30:12).
Arlee boys finished 19th with Jason Miller earning the fastest Warrior time of 20:02. Ivory Brien (20:13), Skyler Titsworth (20:32), Madiah Morin (20:33) followed. James Crazyboy bested his fastest time by 30 seconds with his 21:09 run. Brendan Ryan (21:19) and Francois Pepion (24:43) competed the squad.
Charlo
With three Lady Vikings finishing in the top 20 and two earning All-State, Charlo came home with some serious hardware and second-place team honors.
"I'm all proud," Coach Bret Thompson said after the race. "All through the season, and especially the last three weeks, every practice they showed up and pushed themselves."
The hard work paid off. Brooklyn Foust ran 20:22 for sixth with teammate Jaden Coston crossing the line 8 seconds later to take the 10-spot. Adriana Johnson (21:42), Tyrah Hammond (23:50) and Jennabelle Gardner (25:50) completed the winning team.
The Vikings placed 10th as a team with Wills Degrandpre crossing first for Charlo boys at 18 minutes even and 20th overall.
Teammates Connor Koenig (18:39), Devon Siech (19:01) and Nate Delaney (22:53) completed the Viking team.
Two Eagle River School
Juniors Cordell Schaak and Chasen Curley navigated the course together, finishing 97th and 98th at 21.39 and 21:40 respectively.