Mock headed to Western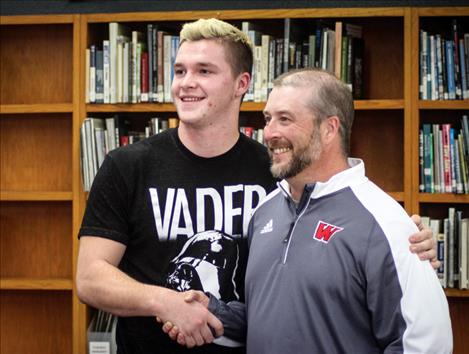 RONAN – Kasey Mock, a senior quarterback for the Ronan Chiefs, signed to continue his football career next fall at the University of Montana Western.
"Kasey truly is a one of a kind kid," Ronan Chiefs' football coach and Western alumni Matt Detwiler said. "He is everything you look for in a football player."
Following in his older brother's footsteps, Kasey chose to continue his athletic and academic career at Western.
"I want to give a lot of credit to my older brother," Mock said. "He has been a lot of my motivation."
Kasey's brother worked hard and had made the team as a walk on. "I am so proud of him and I love him to death," Kasey said.
Kasey inked his National Letter of Intent in front of family, friends and coaches late Monday afternoon at the Ronan High School library.