Man arrested after drugs found during traffic stop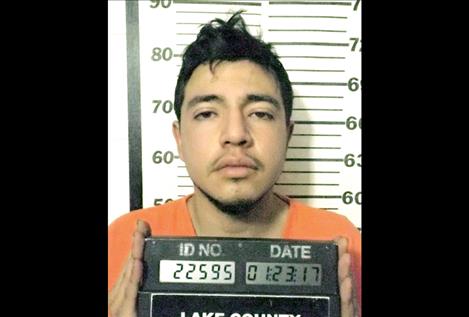 POLSON – A Pasco, Washington, man was arrested and charged with criminal possession with intent to distribute following a traffic stop on Jan. 23. According to a court document, Leonardo Rafael Perez, 18, was initially arrested for driving with a suspended license after his vehicle was found in a ditch off Highway 28.
Perez declined to allow law enforcement to search his vehicle, a 2008 Toyota, so a search warrant was obtained and police found 480 grams of methamphetamine and 380 grams of marijuana in a backpack, a court document states.
Perez pleaded not guilty in district court on March 8. A trial was scheduled for June 5.