Man charged with homicide, arson, theft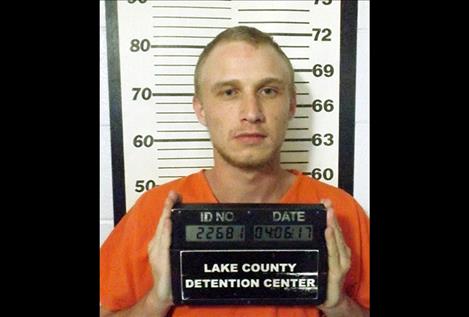 POLSON — A man who moved to Arkansas shortly after a Ronan house fire last November has been charged with deliberate homicide, arson, aggravated burglary and theft.
Shane Thomas Northweather, 23, of Searcy, Arkansas, was arrested earlier this month. His bond was set at $200,000.
No one died in the house fire that occurred Nov. 20, 2016, but apparently some $9,000 went missing.
According to a court document, the fire was reported by a neighbor and an 84-year-old doctor got out safely.
The doctor said the home's main room was on fire when he woke up, according to a court document. Some $9,000 or so was laid out on a counter to dry that day, he said, which was verified by a cleaning lady who lived next door. The woman said she helped the doctor count the money.
The cleaning lady's daughter and her boyfriend, Northweather, had stayed in a guest house on the doctor's property the night of the fire, according to a court document, but the doctor told authorities that he didn't know why they were there. Northweather said that he and his girlfriend cleaned the doctor's yard and were allowed to stay in the guest house , the court document states.
The cleaning lady said Northweather and her daughter moved to Arkansas within a few days of the fire, according to the court document, and Northweather claimed that he got the funds to move after his grandfather wired him the money at Walmart.
Det. Rick Lenz checked at Walmart and was unable to corroborate Northweather's story, according to a court document.
The cleaning lady said that Northweather went into the doctor's home twice on the day of the fire to get firewood for the guest house.
Northweather is scheduled to be arraigned on April 20 before Judge Kim Christopher.