Walk this way
Mussel Walk triples in size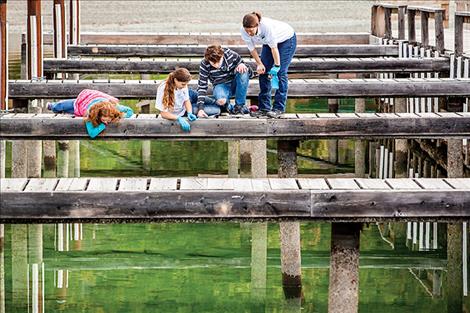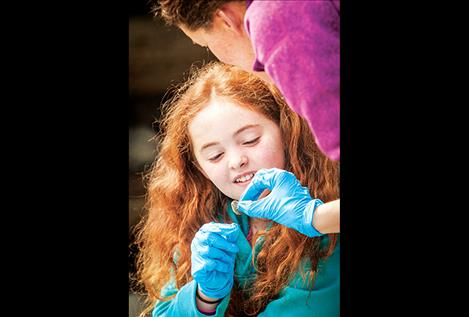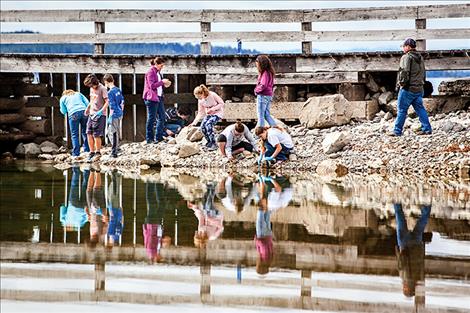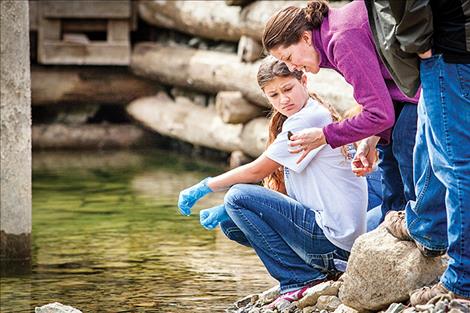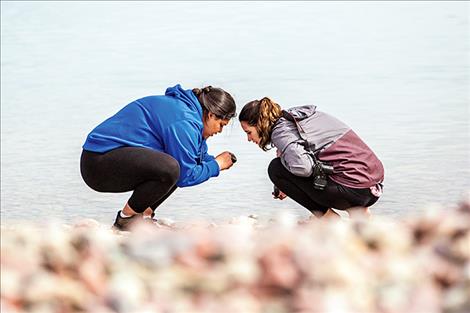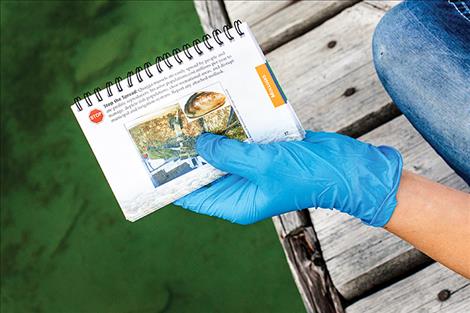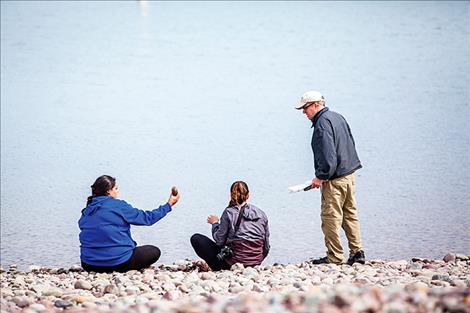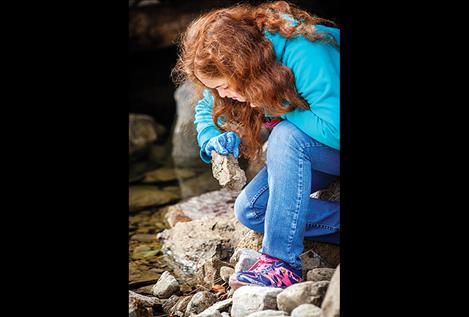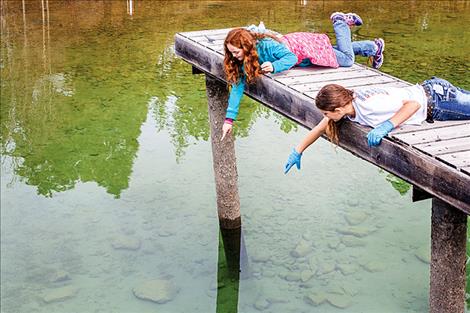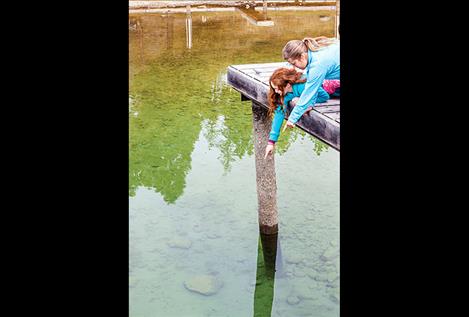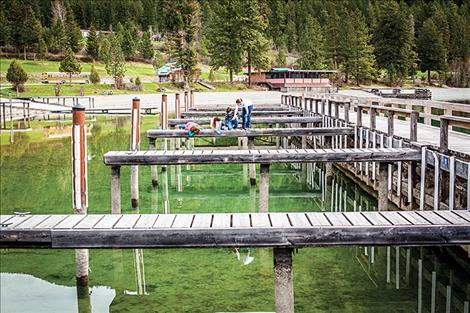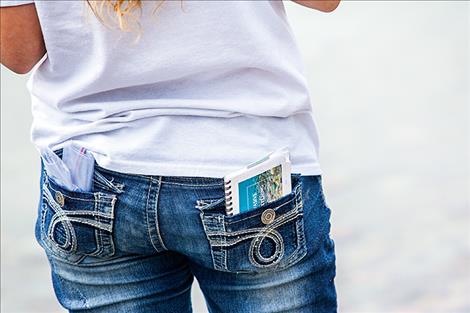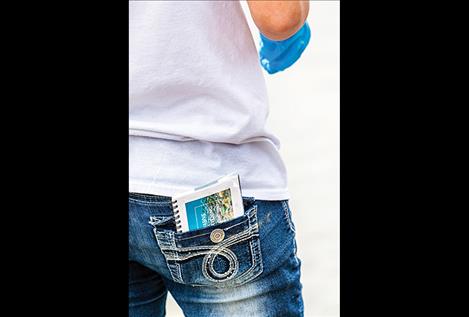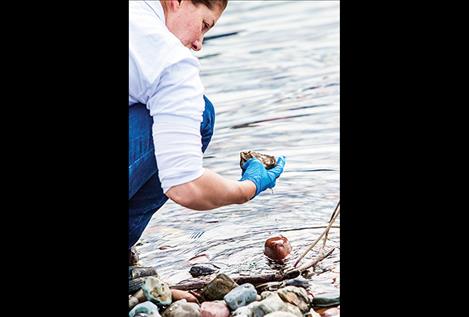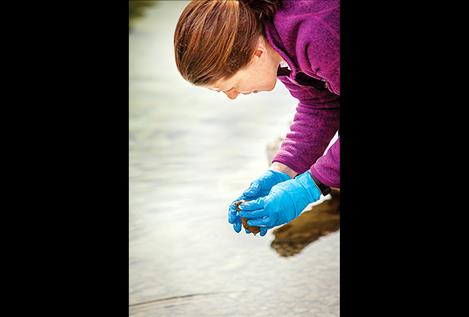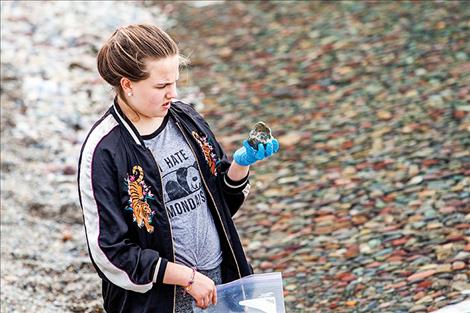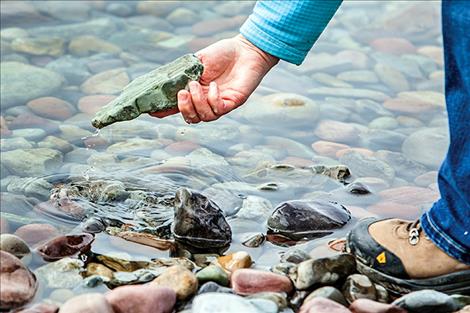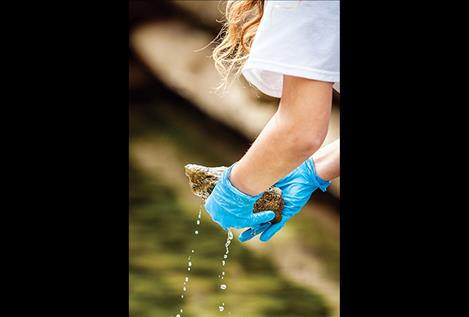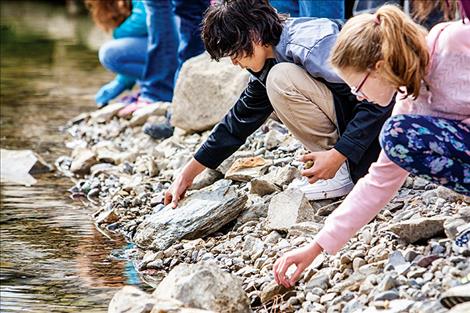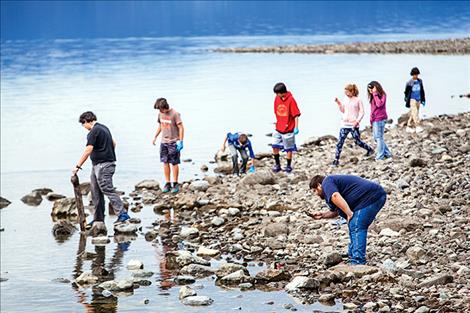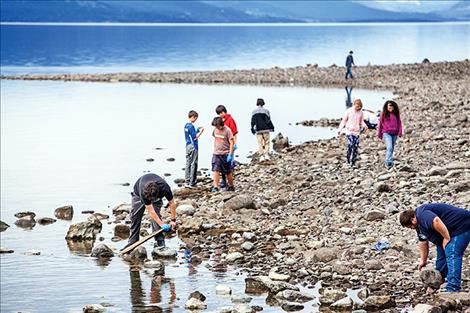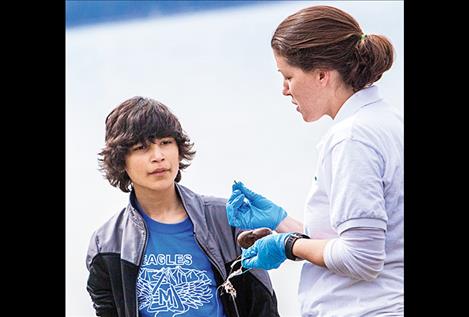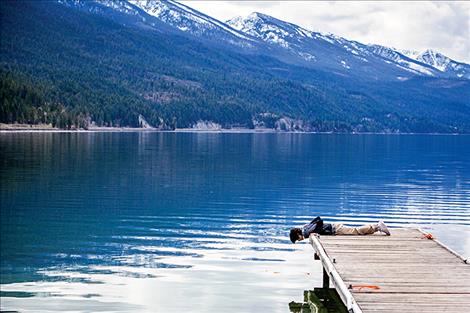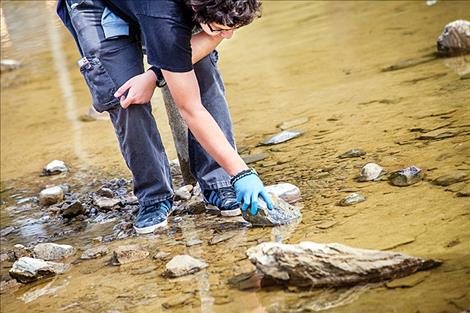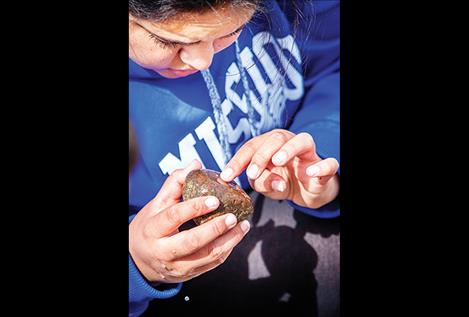 ‹
›
More student participants made for a little more muscle being put into this year's Mussel Walk.
The second annual event was held April 24 and involved 60 local middle and high school students from Arlee and St. Ignatius looking for anything suspicious along the shores of Flathead Lake.
Mike Durglo, the Confederated Salish and Kootenai Tribes' environmental division manager, said the event has grown from last year's inaugural event that included 20 students from Two Eagle River School.
"I'm very pleased with the turnout," he said afterward, adding that next year he plans on expanding it to have schools cover the north shore, including Bigfork, Kalispell and Lakeside.
Students walked the shoreline at Blue Bay and Riverside Park and Salish Point in Polson. A group from Two Eagle River School will walk along Elmo Bay in the near future, he said.
This year's event turned up some snails and clams. The Flathead Lake Biological station will examine the findings.
Last year's event did not produce any mussels, and Durglo noted the initial search was done before anyone knew of the presence of mussel larvae in eastern Montana.
The event included students in Environmental Advocates for Global and Local Ecological Sustainability, or EAGLES, groups at Arlee and Mission middle and high schools. Twelve adults, including CSKT Natural Resources employees and others, also participated.
Durglo and his brother, Jim, came up with the idea for the EAGLES a year a half ago. The idea was to get youth more engaged in "climate stuff" and natural resources, Mike said.
Caryn Miske, executive director of the Flathead Basin Commission, encouraged him to do a mussel walk, Mike said, adding the event "just kind of grew into a great thing."
Now that CSKT is requiring all watercraft within the Flathead Indian Reservation to be inspected at least once per year prior to launch, the Mussel Walk can only help to raise awareness.
"The kids were excited about it," Durglo said.