Corley signs with Minot State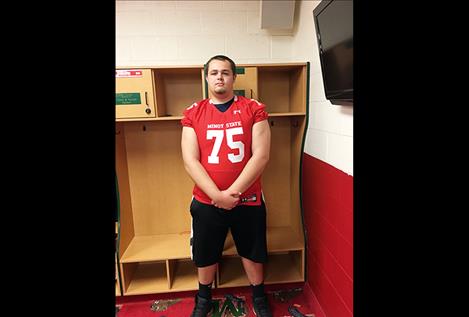 POLSON – Pirate's senior offensive and defensive lineman Trevor Corley recently signed a letter of intent to play offensive line for Minot State University, a NCAA Division II school located in Minot, North Dakota.
The 6 foot 5 inch, 320-pound Corley was a leader on the offensive line that paved the way to the 2016 Northwestern A Championship for the Pirates.
Corley also considered Lakeland, Luther, Carroll College, Jamestown, St. Olaf, Carleton and Montana Western and on a family trip made visits to some of those schools before making Minot State his choice.
"The campus felt comfortable," Corley said. "The coaches seemed excited for me to be there."
Corley plans to major in computer science.
As for his favorite memory at Polson?
"I think my favorite memory from Pirate football would be being able to play with the same group of guys since third grade," Corley said. "Being able to see how far we all have come."