SAR fundraises, pulls participant from mud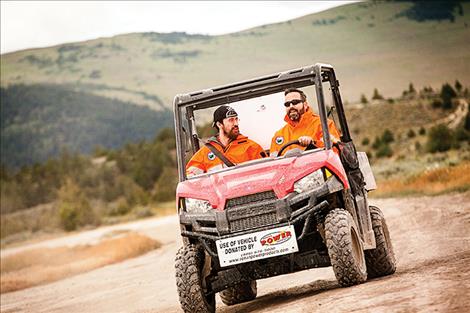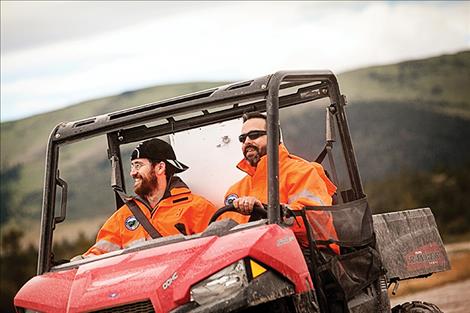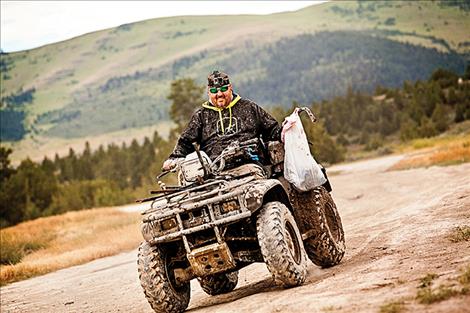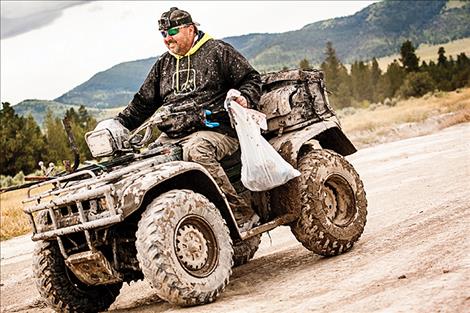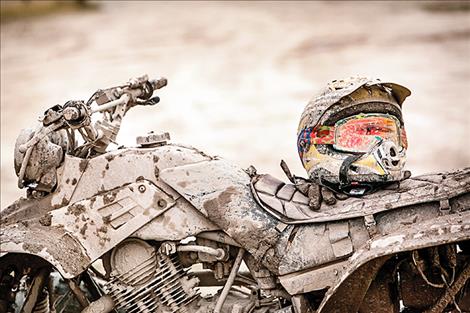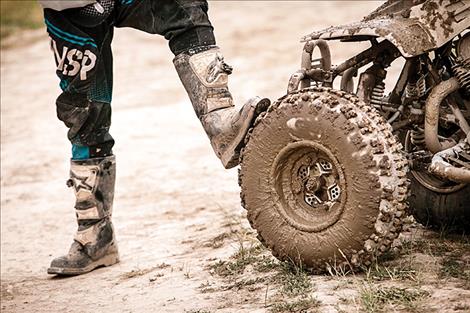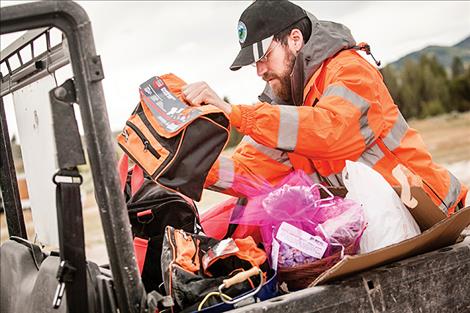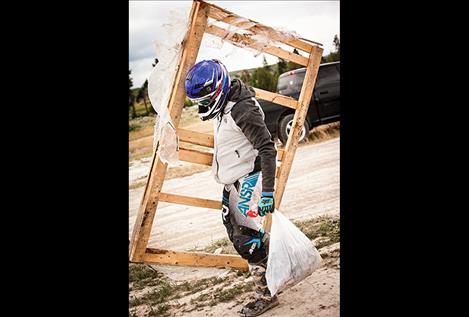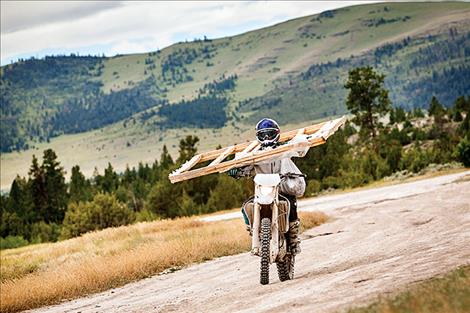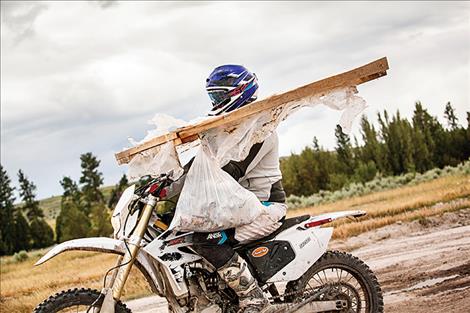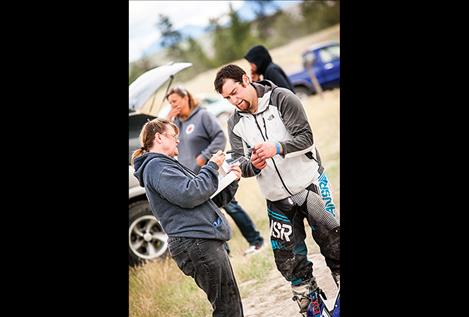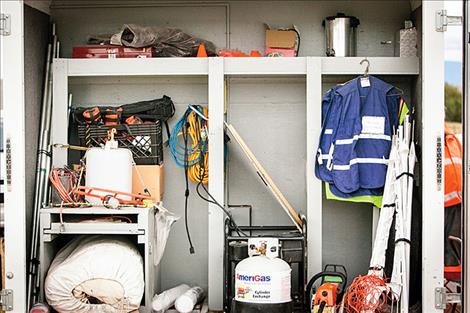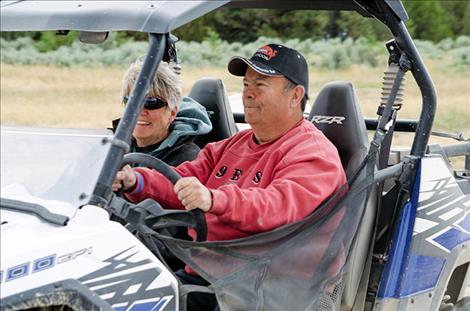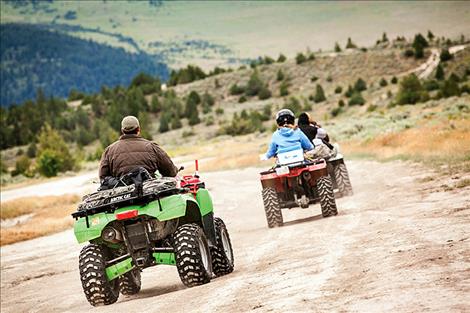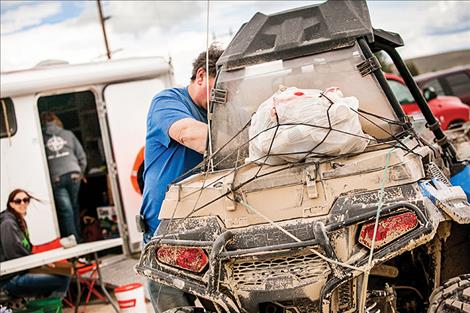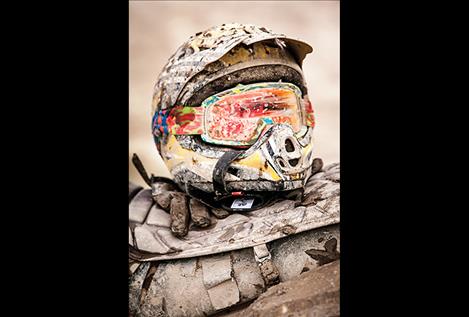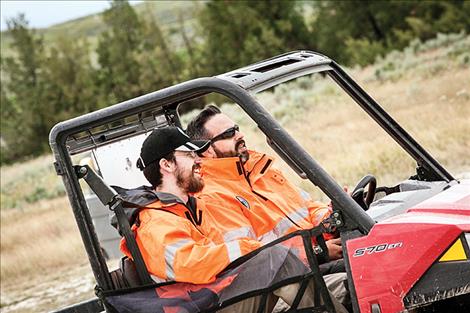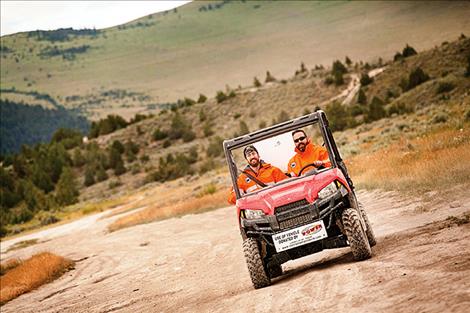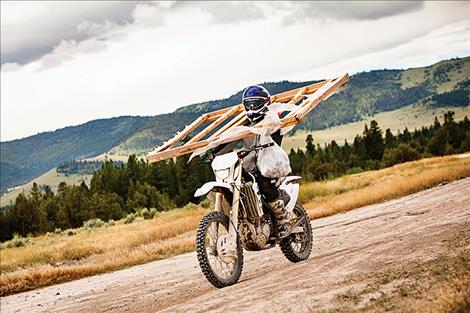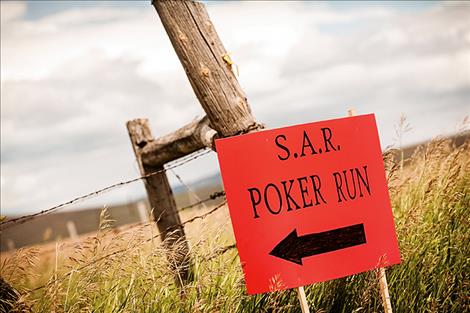 ‹
›
BUFFALO BRIDGE – Lake County Search and Rescue invited the public out for an afternoon of fun on Saturday during the Third Annual Poker Run fundraiser.
About 42 LCSAR team members from around Lake County are involved with the all-volunteer service group that works to find people in emergency situations on land or in water. The organization is funded by a Lake County Mill Levy, but according to LCSAR President Jared Bell, the levied monies don't fully cover the group's needs. So LCSAR holds an annual fundraiser to purchase the extras.
"This event helps pick up the cost for more life-saving gear," Bell said.
Twenty-seven contestants paid a $40 entry fee before taking off in all-terrain vehicles, utility vehicles, or motorcycles from Buffalo Bridge at the start of the event.
They followed a dirt trail along Flathead Lake to Sloan's Bridge for about 17 miles without a time limit, turned around, and came back.
The idea wasn't to get to the finish line first but to get the best Poker hand for prizes that were donated by people across the county.
"We had everything from prizes to portable johns donated to us, and the community comes out and rides with us; the support is amazing," said Shelley LeProwse, SAR member.
Playing cards were drawn at checkpoints along the way, monitored by SAR members. "The best hand wins," she said. "We have lots of prizes to hand out."
Players got an extra card if they brought in trash that was found along the trail.
"This is our way of giving back to the tribe for letting us do this here," LeProwse said of the Confederated Salish and Kootenai Tribes. During the first year of the event, about 700 pounds of trash were collected.
Four girls got out of their UTV at the finish line and started putting the trash they collected in the back of their rig into trash bags. They said the trick to getting a lot of trash was to walk along the trail while someone drove.
"We wanted to help the environment," Payzlee Boyce, 11, said. "This trash isn't good for the earth."
Search and rescue crewmembers were out patrolling the course during the race to make sure everyone was safe. SAR Cody LeProwse said he found one 4-wheeler stuck in the mud, and he pulled it out with a towrope.
Michael Blixt rode through the finish line covered in mud. He said he was the one who got stuck. "I was out having fun," he said with a smile.
He tried hitting every mud puddle along the trail, but the last one was a bit too deep. As he tried to get his machine out, he sunk into the mud up to his knees. He said he was thankful to SAR for pulling his rig out of the mud.
Carson Wilcox, 14, rode in with his sister, Caitlyn, 10, and dad, Jeff.
"I liked the steep hill at the end," Carson said with a face covered in dirt. He said his dad hit the puddles and got him wet.
Dave Pierce said his family saw a bobcat on the trail, deer, birds, and cattle.
Pam Patch got out of her UTV at the finish line, dusted off her jacket, and said the ride was "wonderful." She had fun but her main objective was to support the search and rescue team.
SAR volunteers Don Bohne and Hannah Elmore were flipping burgers for riders. They said the team could always use more volunteers.
Bohne said he was disabled from his military service, but he still finds ways to help out. He noted that another volunteer in the past transported himself from a wheelchair to a 4-wheeler to help during search and rescue missions.
"We can find a job for anyone that wants to volunteer as long as you can pass a background check," he said.
The volunteers put in a combined time of 1700 hours of volunteer service with 600 hours of search time last year. They meet regularly to learn rescue techniques from rope tying to water rescues.
Bell said 2017 has already been a busy year for his crew. He added that he hopes the trend doesn't continue and that people stay safe.