Man faces multiple charges after alleged break-in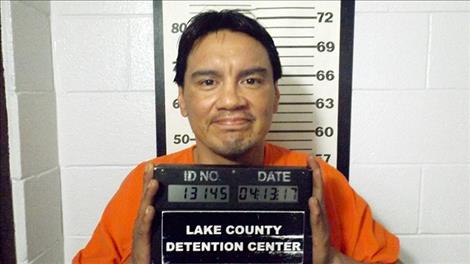 POLSON – A 41-year-old man faces charges of aggravated burglary, theft and misdemeanor criminal mischief for allegedly stealing a vehicle and iPhone from an area residence.
Robert James Matt, city unknown, was arrested following a traffic stop in Ronan on Feb. 10 after he allegedly used an axe to break into the back of a local attorney's house in the middle of the night.
According to a court document, police used the GPS in the iPhone to locate Matt, and his boots matched the boot prints left in the snow outside the home.
He was released sometime after his initial arrest, but failed to appear for court and was re-arrested on April 13, court records state.
Matt, who as of June 13 had been held in the Lake County Jail for 61 days, pleaded not guilty to the charges on April 26. A jury trial was scheduled for Sept. 18.