Happy Birthday America
Fourth of July celebrated across the valley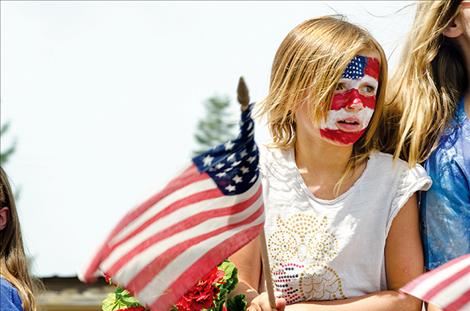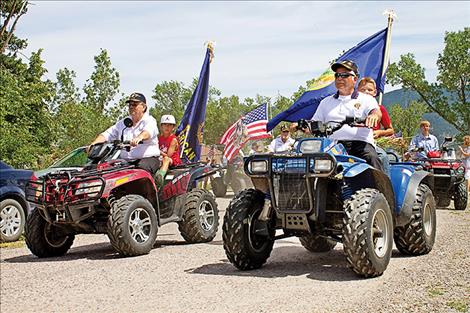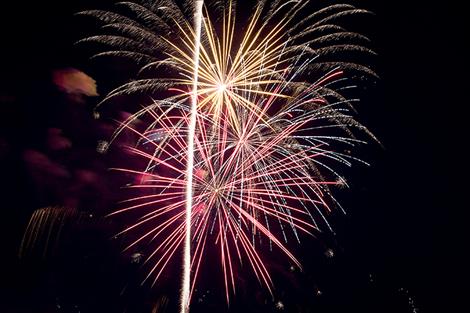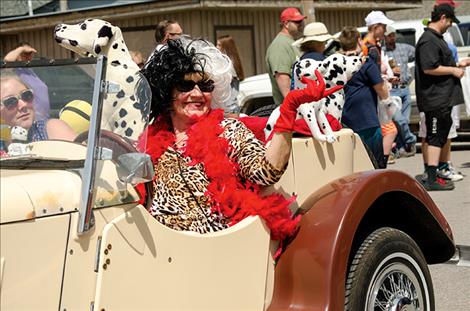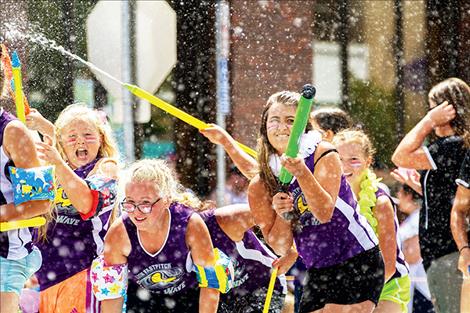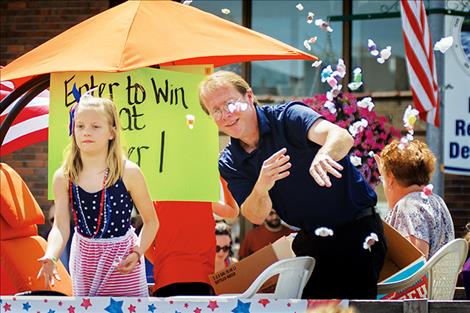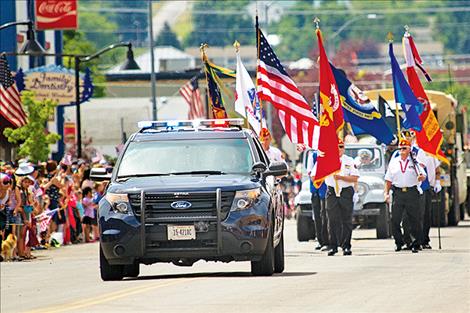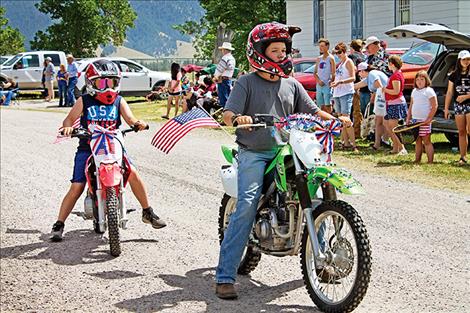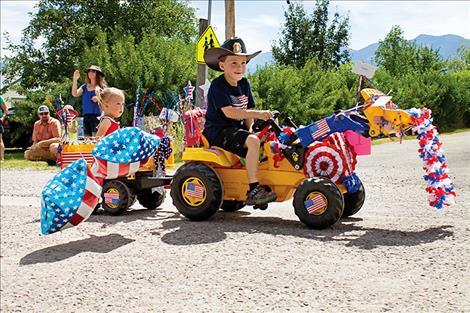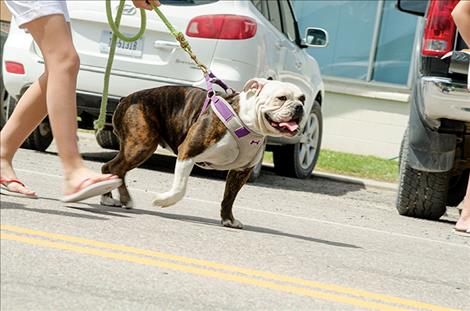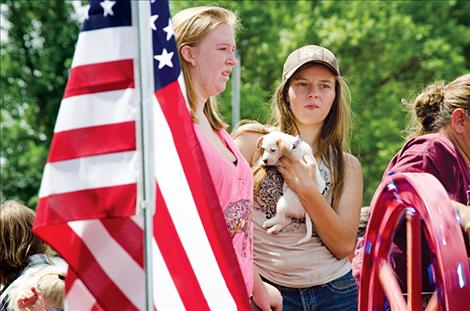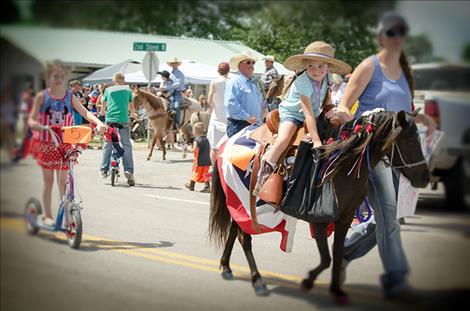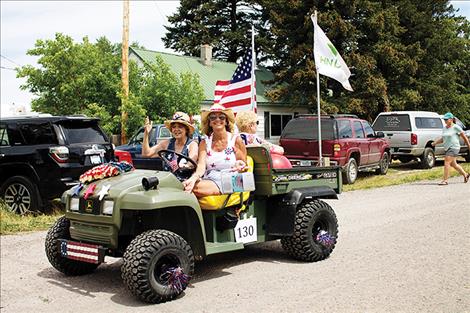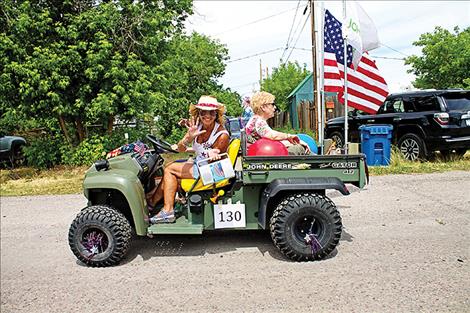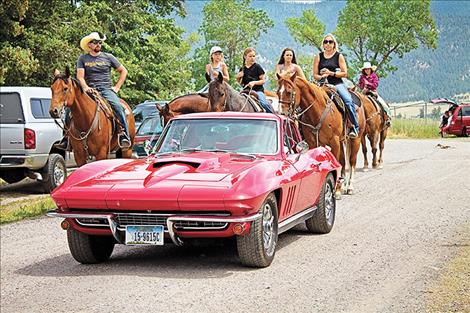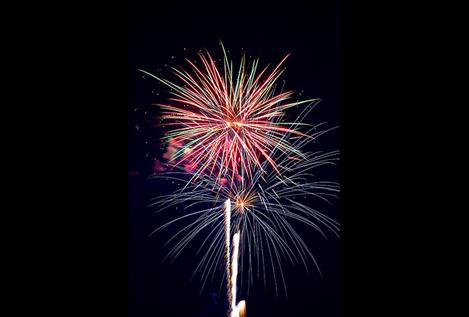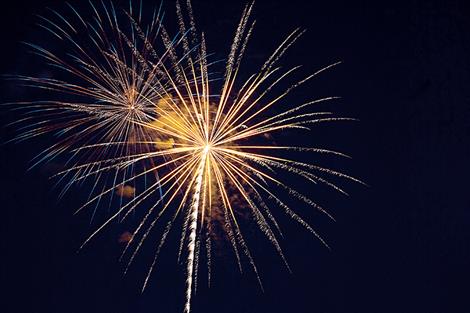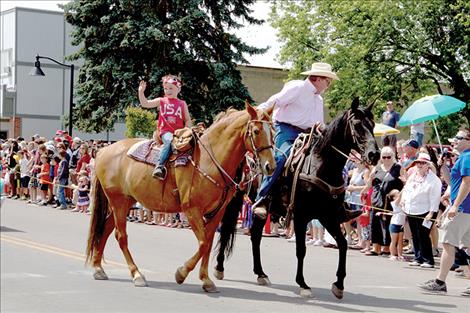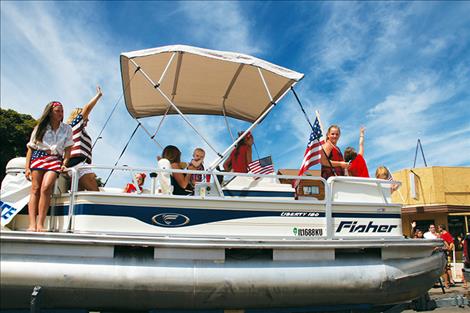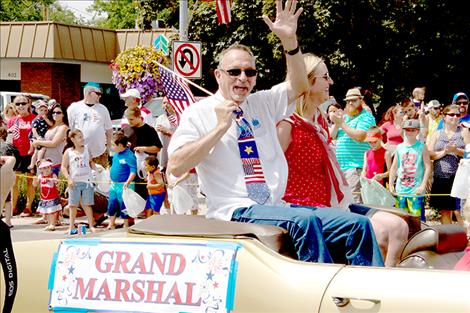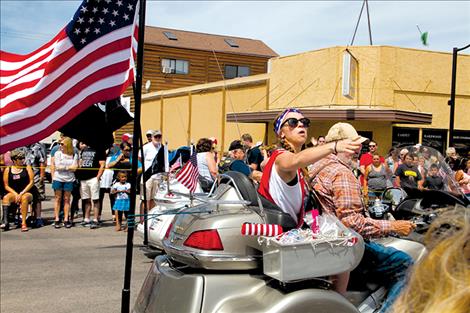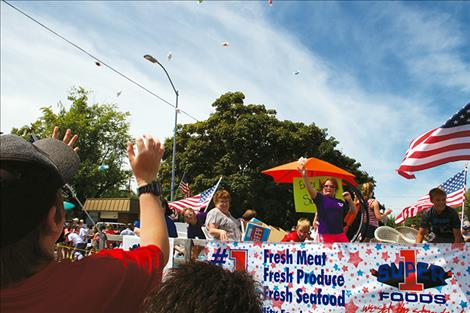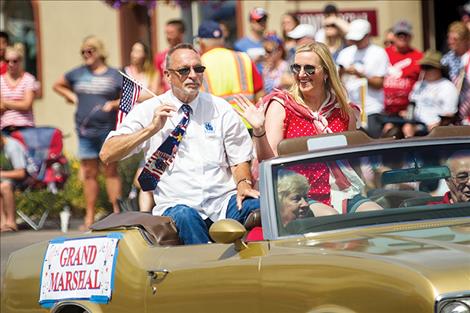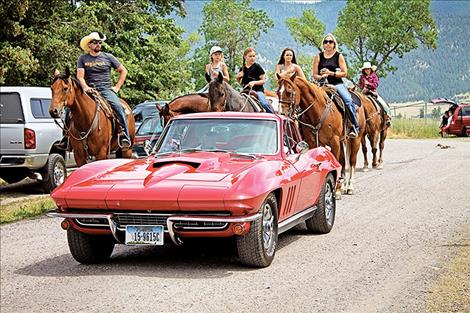 ‹
›
LAKE COUNTY – People celebrated America's Independence Day in towns across the county with parades in the afternoon and fireworks into the night even though this year's festivities landed on a Tuesday.
Polson
Patriotically dressed spectators waving American flags packed the downtown streets of Polson on the Fourth of July morning during the annual Independence Day parade.
The roughly hour-long parade was organized and executed by the Polson Montana Chamber of Commerce and featured more than 50 entries.
The parade's grand marshals were Polson's Mayor Heather Knutson and local entrepreneur Ken Avision.
Kids snapped up candy thrown from locally sponsored floats, fire trucks, antique cars, and vintage military vehicles. The biggest cheers came when the girls from the Polson Lakers and Purple Wave softball teams cooled the hot spectators down with water balloons and soaker guns.
Winners in the float division were, first place, Fila-Am Community; second place, Super 1 Foods, and third place went to First Citizens Bank. Mission Fitness walked away with the People's Choice award.
Charlo
People looked down Main Street to see the Fourth of July parade starting at noon in Charlo.
"It's a beautiful day for a parade," Pat Kelley announced over the loud speaker from his booth supporting American Legion Post 126 on the sidelines of the parade. He was selling raffle tickets to raise money for Montana Wounded Warriors and to send high school students to Girls State and Boys State to learn about government.
The parade continued with miniature horses, full sized horses and riders, antique cars, and kids on bikes. Antique machines were displayed on one float. The Mission Valley Garden Club featured a violin player amid red, white and blue décor, and Connie Plaissay threw out candy to the crowd, wearing a top hat and a sign designating him "The Candy Man."
With her trademark black and white hair, Cruella de Vil drove down Main Street waving to the crowd from her 1937 Jaguar. Several stuffed Dalmatians rode along. Staying in character, Sheri Wittlake, threw a red feathered boa around her neck after the parade as she stopped to talk to people at Nancy Vaughan's fry bread stand. Wittlake said she originally wanted to get a motorcycle but her kids convinced her to get something with four wheels so she got the Jaguar. When she first got the car, she said little kids would tell her that it reminded them of Cruella's car, so she got the outfit to go with it.
The Charlo Outdoor Community Complex was selling pie to raise money to update the Charlo school outdoor sports area including the football field and track before the parade. They are raising money for the second phase of the project, which includes a rubberized track. The Charlo Lions Club is still selling raffle tickets to raise money to bring eye exams into local schools. To buy a ticket, find a member or call 406-644-2879.
After the parade, Melyona Kuntz, 4, and Sakora Kuntz, 6, held up their candy bags to show a handful of various treats including popsicles. They said they were both happy with the loot.
ARLEE
By Dakota Wharry for the Valley Journal
Horses, classic cars, and goofy characters were all present at this year's Arlee Fourth of July Parade.
With appearances from kids on a pedal powered tractor to Darth Vader, the Arlee parade had something for everyone. There was even a special appearance from several members of Arlee's State Champion high school basketball team.
This year, the parade's Grand Marshalls were Irma and Bear Malatare. A local couple with family ties to much of the town's award-winning basketball team. Trophies for a variety of categories were awarded to many of the parade's participants shortly after the parade's conclusion.
To help beat the heat, water balloons and hoses were shot into the crowd along with candy for all the younger viewers. The Grand Prize went to Language Nest, a group committed to the preservation and revitalization of traditional native languages.