Alleged drug dealer cited for assault, criminal endangerment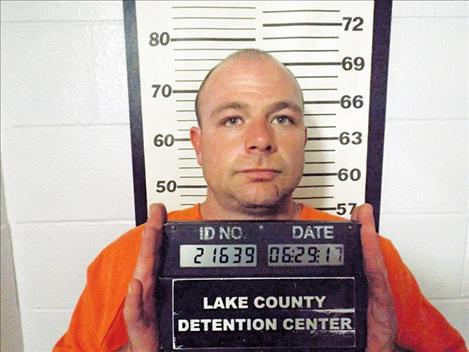 POLSON – Daniel Olin Rosa, 32, of Charlo, was scheduled to be sentenced for drug possession but didn't show up to court and now faces bigger problems.
Rosa had a plea agreement that called for a three-year commitment to the Department of Corrections. The plea would have dismissed a criminal possession with intent to distribute charge along with a persistent felony offender status. Those may be out the window, so to speak, after he went on the lam and was re-arrested on June 29.
According to a court document, deputy county attorney James Lapotka said Rosa was intoxicated when he was recently arrested. Lapotka said Rosa was cited for aggravated assault and two counts of criminal endangerment after he allegedly crashed a car into a garage when two children were in the adjacent home and punched a woman in the face.
Rosa was originally charged following a July 29, 2016 incident in which police found 17 grams of methamphetamine packaged for sale along with multiple pipes and scales, a spoon with residue on it, large capacity magazines for an "assault-style" rifle and a bulletproof vest.
Rosa, who also listed a Vacaville, California residence as his home, is being held on a $100,000 bond. He was released on a $50,000 bond on Aug. 1, 2016, according to a court document.
He is scheduled to be sentenced July 19 on the original charges.