Tribes hire AIS coordinator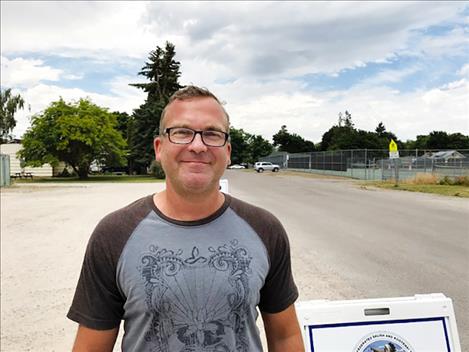 News from CSKT Natural Resources
The Division of Fish, Wildlife, Recreation and Conservation announced the new hire of Erik Hanson, Aquatic Invasive Species (AIS) Coordinator to the Division on June 29. Hanson brings 15 years of experience working on AIS issues and most recently served as AIS Consultant for the Flathead Basin Commission.
"The Tribes are working hard to ensure that Western Montana is free of invasive mussels," said Tom McDonald, Division of Fish, Wildlife, Recreation and Conservation manager. "We are fortunate to have hired such a highly qualified candidate with a wealth of experience in AIS."
The CSKT AIS Coordinator will lead the Natural Resources Department in managing watercraft inspection stations, training inspectors, AIS education and communication efforts and AIS Program management. The AIS program also works with tribal conservation officers on enforcement to ensure compliance with boating regulations.
"This is a wonderful opportunity to build a tribal program" said Hanson. "The CSKT AIS Program will work collaboratively with the Flathead Basin Commission program and will also work to maintain good working relationships with Montana Fish, Wildlife and Parks."
For more information regarding AIS contact Hanson at erik.hanson@cskt.org or at 406-675-2700 ext. 7280.