Town celebrates Good Old Days weekend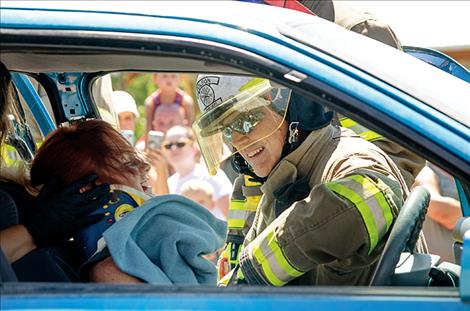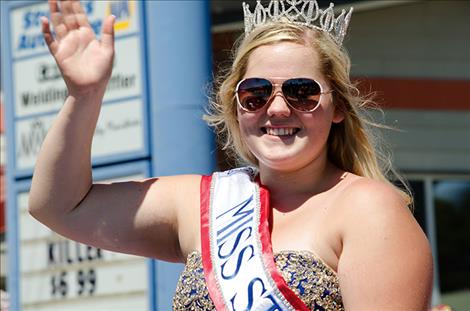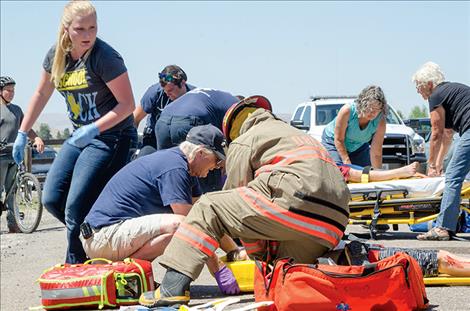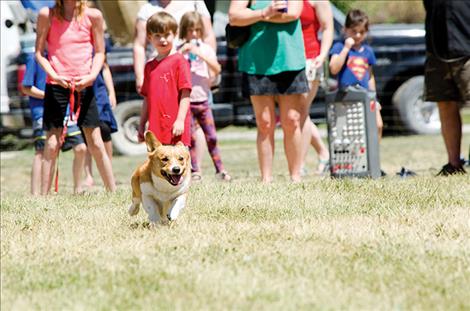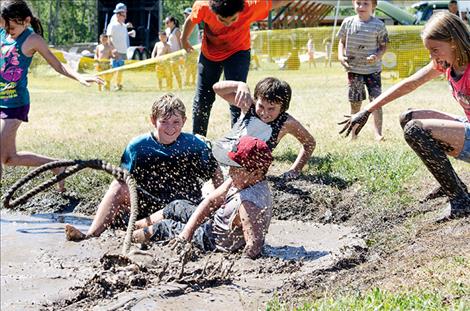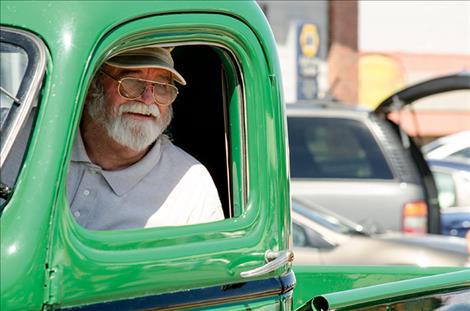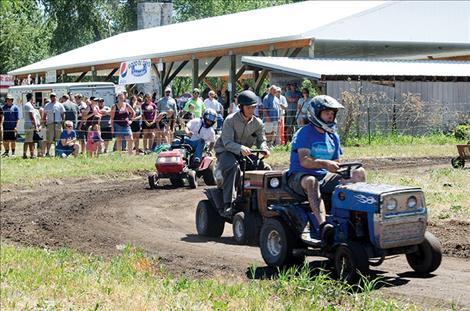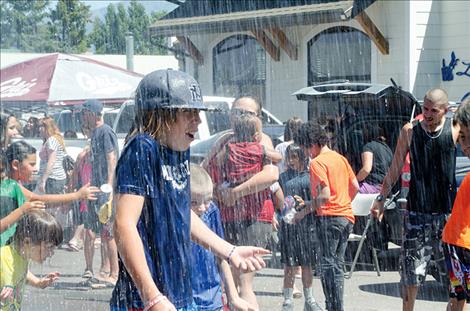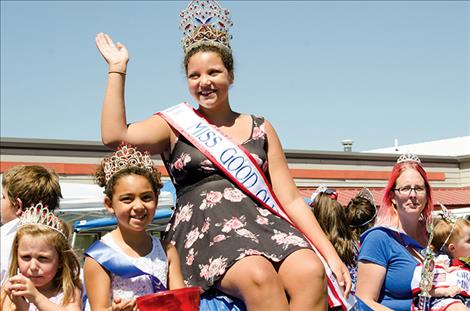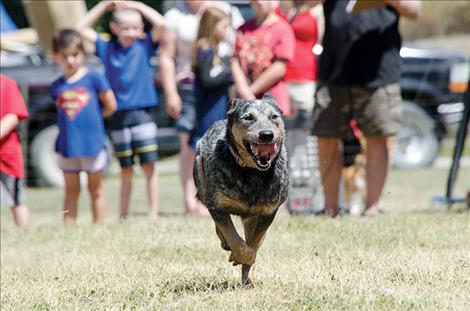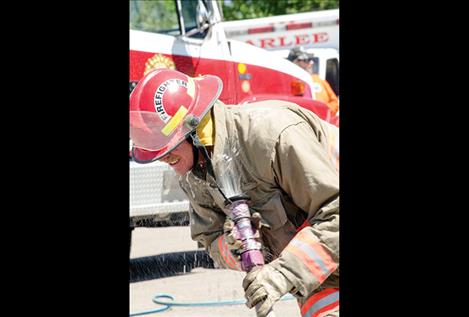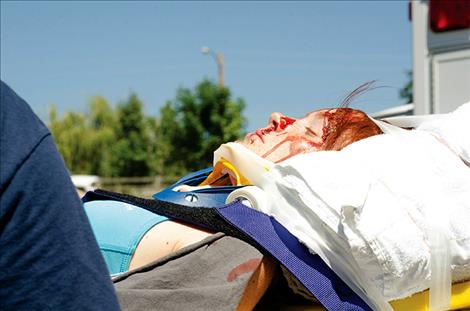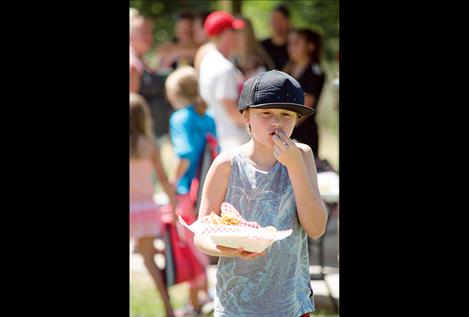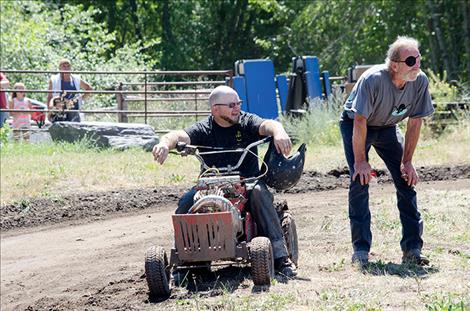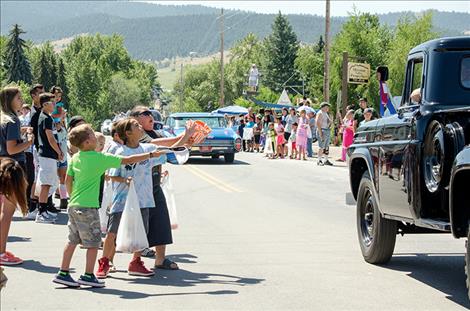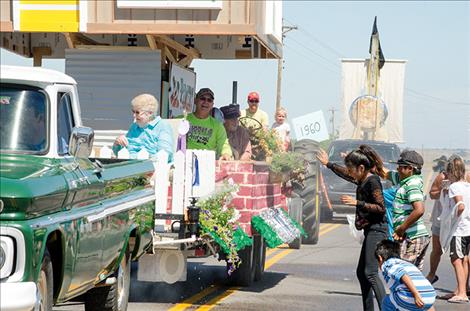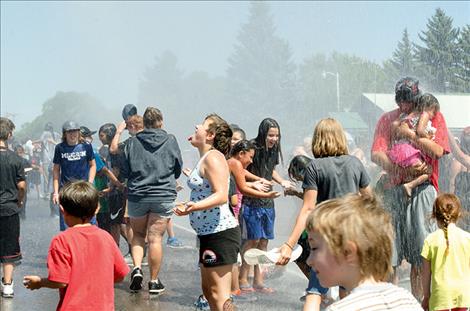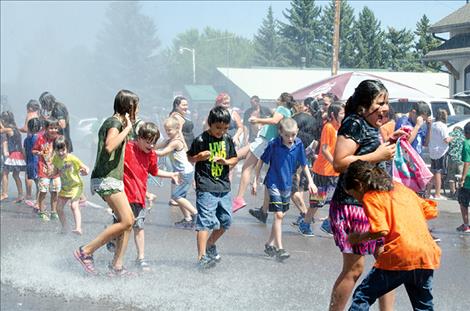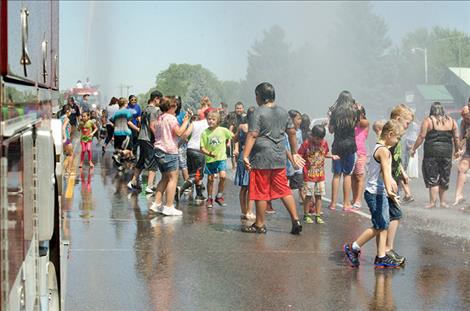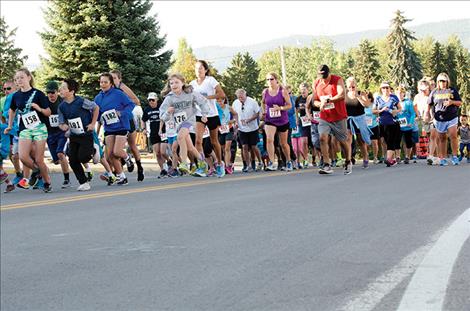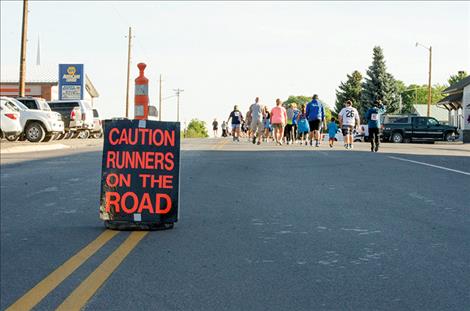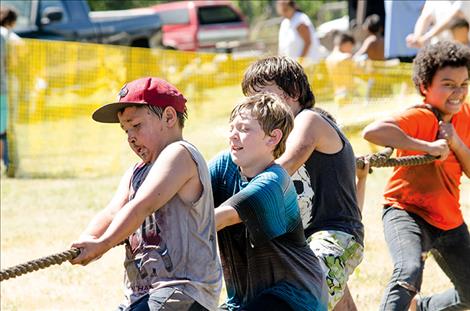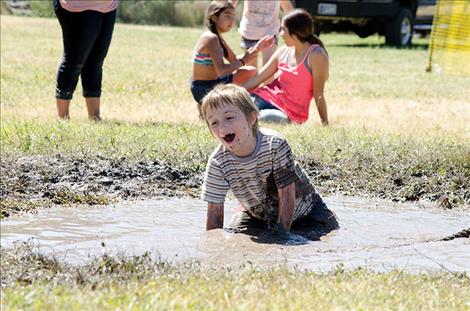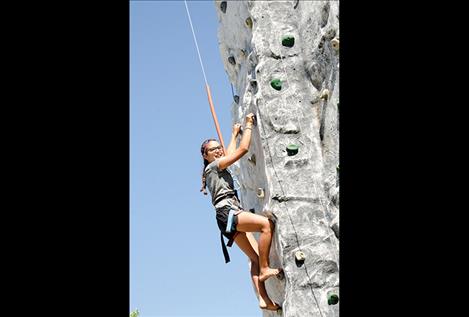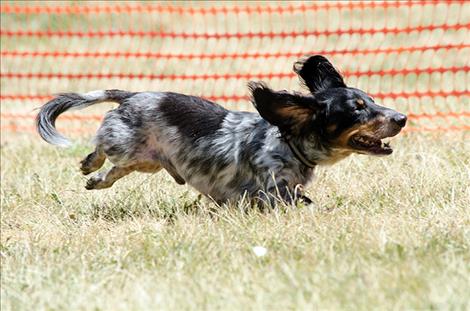 ‹
›
ST. IGNATIUS – Besides the climbing wall, another new event was at the Good Old Days celebration this year.
A crowd watched as emergency responders from across Lake County gathered together to stage a mock rescue. Mission Valley Ambulance Auxiliary Vice President Jade Michel said emergency responders with ambulance crews from Ronan, Polson, St. Ignatius, and Arlee put on their gloves to assist the victims.
The Dixon Rural Fire Department, Polson City Fire Department, Polson Rural Fire Department, and Lake County Search and Rescue were ready to help, and the St. Ignatius Police Department provided crowd control.
"We want to display to the community that we have valley wide cohesion," Michel said. "These emergency responders plan to help during a person's worst day; we want people to see that we all work together."
And she said getting the services together reinforces the fact that responders can count on each department. "This lets them say to each other, 'I've got your back.'"
During the mock incident, a car sat crumpled on the concrete in the Good Old Days field. Ambulance crews went to work assessing two victims on the ground and firefighters started prying the car open to rescue the third victim.
The three victims, played by Jennaveve Umphrey, 15, August Starratt, 12, and Bryce Umphrey, 12, helped make the scene seem even more real with their acting skills and bloody wounds created by makeup artist Mackenna Cordier.
"I was scared when (emergency responders) told me that they were going to cut open the car," Jennaveve said. "But they put a blanket over me and it wasn't scary. They definitely know what they are doing."
A few firefighters took a moment to douse their heads in cool water from the fire truck's hose during the mock rescue. Their gear made the 99-degree heat even hotter.
"It's hot out," said Chad Morgan, Polson city firefighter. "But it's good that we can all get together and train for a real emergency. We train a lot individually, but we don't all get together very often."
Lake County Sheriff Don Bell was on the scene to hand out water to the emergency responders. "This is just like a real emergency only they are moving much slower so everyone can see what an incident is like," he said.
During Friday's Good Old Days events, JoLynn Girch was crowned Miss Teen St. Ignatius and Sajada Lee is Miss Good Old Days.
Baking contest winners were awarded before the barbecue. In the junior division, Madison Incashola took first, Lina Sturman placed second, and Emma Jones took third. In the adult division, Anssi Dumontier took first, Amy Cotton placed second, and Shannon Hale took third.
On Saturday, events started in the morning with the 35th Annual Buffalo Run. Jamie Mullins took first in the male division of the one-mile race and Karli Papenfuss took first in the female division.
After racing around a muddy track for several laps with fellow contestants, David Bosley took first place in the riding lawnmower race.
A few dogs braved the heat to race for champion titles. Tiffany Wheeler's dog Ein won first place in the small dog category. She also brought Lexxie to the race and the blue heeler won the title Fastest Dog in Mission. Wheeler said she couldn't take credit for the win because the dog isn't hers. The champion actually belongs to her husband, Craig Wheeler, but he is a wildland firefighter and got called to work. Tiffany said her husband will be proud of his dog's title.
The Grand Prize trophy for the parade went to Stuart's Napa. Owner Stuart Morton said the float was a small house that popped up to reveal a group of people including folks from the Class of 1944. A set of lawn sprinklers went off went the house came up. The theme of the float was "keep on living."
In the farm equipment category, Reed Roseliep took first and Ed Brueckmann placed second. Terrie Canfield and Kaylie Staat won first place while riding horses in the parade.
Commercial awards went to Stuart's Napa, Rod's Harvest Foods, and Valley Bank. In the clubs and organizations category, Cornerstone Church took first, Lake County Search and Rescue took second and American Legion took third.
For antique cars, Gordon Schliep took first, Pat Cable placed second, and Pat Rardin took third. For classic cars, Dennis Wheeler took first, Kurt Coulter placed second, and Jack Bishop took third.