Artist Edgar Paxson to be celebrated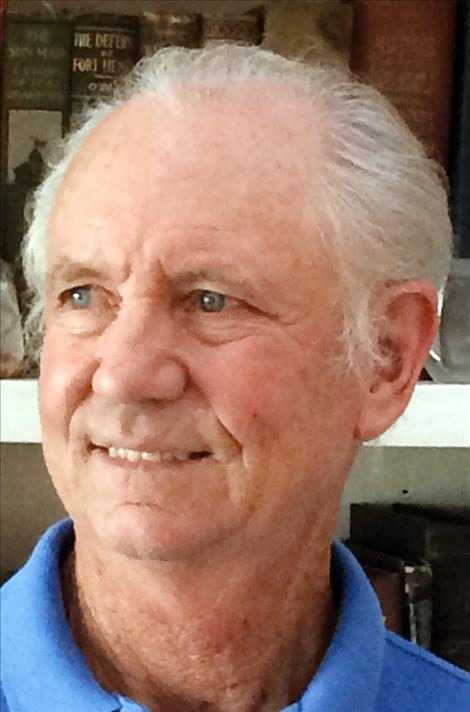 CHARLO — Not too many people can say they had artist Charles M. Russell on their front porch in the early morning, waiting for them to wake up to let him in for a visit. But on Sunday, June 2, 1911, another famous Montana frontier artist, Edgar S. Paxson, was in his studio at 6 a.m. just starting to read the newspaper when he heard someone give the greeting, "Hi there," and opened the door to discover Russell. This diary entry is just one of several passages that will be on display at the Ninepipes Museum of Early Montana's month-long celebration of Paxson during August. Paxson entertained many a Montana notable at his residence including, Chiefs Charlo, Joe La Moose, and Louison. On Aug. 3, 1914, while in Missoula to take part in the Sells-Floto Circus, Buffalo Bill Cody also showed up for a visit. Paxson also noted everyday activities such as cleaning up his studio and putting a new lock on his kitchen door. A few of the diary entries talk about Russell and Paxson's excursion into the Mission Valley and their opportunity to fish from Spring Creek outside of Ronan.
After arriving in Montana in 1877, Paxson completed roughly 2,000 watercolor and oil paintings throughout his career. The museum will showcase a few of his original paintings along with diary entries, newspaper clippings and other memorabilia. His great grandson, William Edgar Paxson Jr., will be on hand to share insights into the life of this remarkable man on Saturday, Aug. 5. He will give several talks lasting about 10-minutes each; one at 10 a.m., at noon, at 2 p.m. and a final one at 4 p.m. He will also be available to answer questions and sign copies of his book about his famous relative and sign posters of Paxson's most celebrated painting, "Custer's Last Stand."
Bring your appetite when you come so you can enjoy delicious Indian Tacos or fry bread with huckleberry butter made by Charlo's Nancy Vaughan. Call the museum at 406-644-3435 for more information or to schedule a group tour.