Gerrity new Lake County treasurer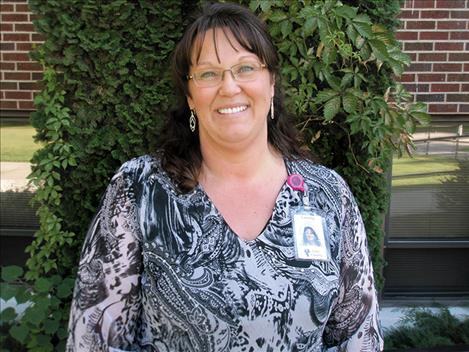 POLSON – Lake County has a new treasurer.
Tammy Gerrity took over for Patti Duford-Kugler on Aug. 1.
Duford-Kugler retired after 12 years in the position and 30 years with the county. Her last day was July 31.
Gerrity was sworn in by County Commissioner Gale Decker after she was appointed to fill the position.
Commissioner Dave Stipe said the commissioners believe Gerrity will be a really good treasurer. "The public should enjoy working with her," he said. "She has a good personality and a good work ethic."
Gerrity has worked for the county for five years and has experience in bookkeeping and with the motor vehicle and property tax departments. She will oversee all of those areas and seven employees in her new position.
"I hope to do the job well," she said. "It's a team effort."
Gerrity moved to Montana in 2000 and met her husband, James Gerrity, a Valley View-area native. He died Feb. 14 of this year, she said.
Gerrity, an Illinois native, has three stepsons and two children: Eric, 23, and Emily, 14.
She plans on running for a full four-year term in November 2018.