FAA grant to fund new airport projects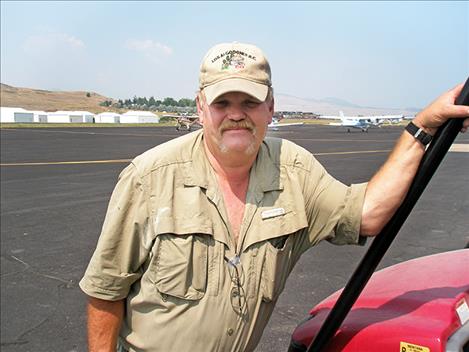 POLSON – A reconstruction project at the Polson Airport is a go.
The Polson City Commission approved a $737,355 grant from the Federal Aviation Administration at a special meeting on July 31.
Also approved at that meeting was a $596,954 bid from Bjorn Johnson Construction of Missoula, which was the lowest of three the city received, according to Jeff Walla of KLJ Engineering of Great Falls. The other bids for $783,548 and $848,867 came from Hardrives Construction of Billings and Knife River Construction of Kalispell.
The project will involve reconstruction of an aircraft parking area and taxi lane and demolition of a fixed base operator building that has been used as a lobby, Airport Manager Vince Jennison's office and as a hangar. His office will be relocated to Hangar No. 6 nearby, he said.
Jennison said the building was demolished based on federal requirements that require an extended parking area.
Jennison said aircraft will still be able to land and take off at the airport during construction, which Walla estimated would begin in mid-August and last for six weeks.
Walla said an inspector from KLJ will be on hand throughout construction to ensure the work is done satisfactorily.
The 10-percent match required by the FAA grant ($81,929) will be paid from the Lake County Joint Airport Board's budget, which receives funding from a county mill levy, hangar leases and fuel sales at the airport, Jennison said.
A concert stage that was recently built at the adjacent county fairgrounds would not affect or prevent planes from landing or taking off, he said.