Charlo moms don tutus for annual Guts and Glitter Football Clinic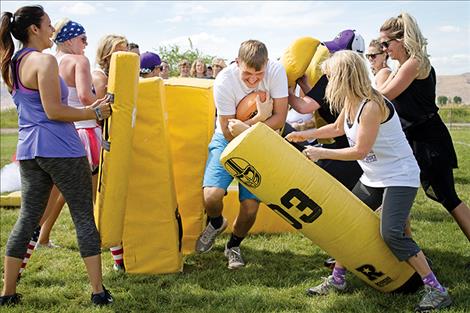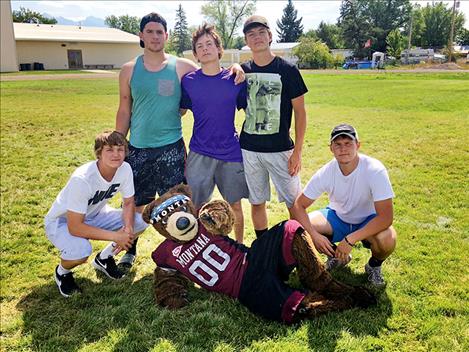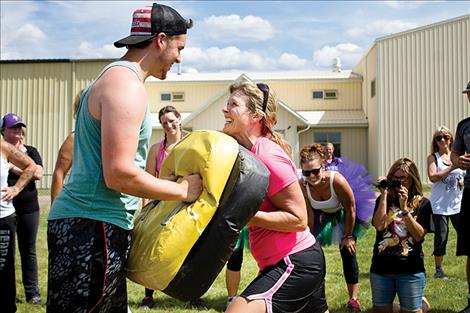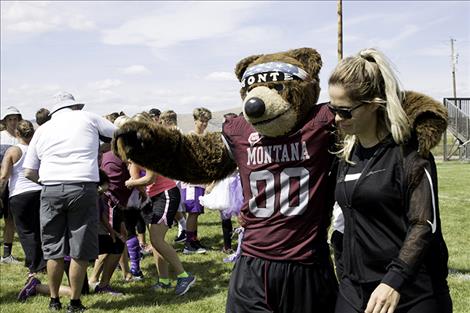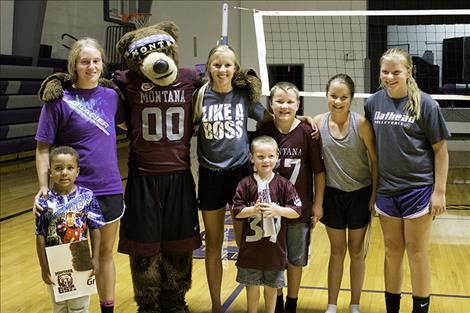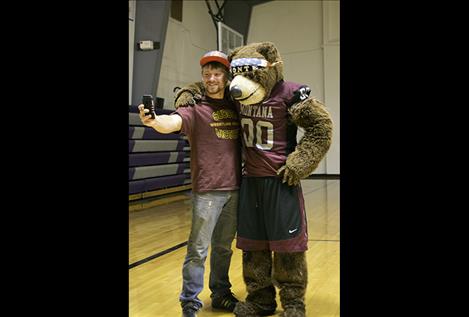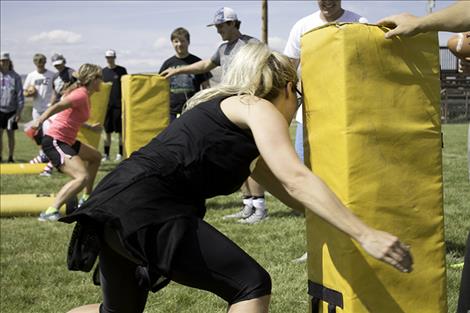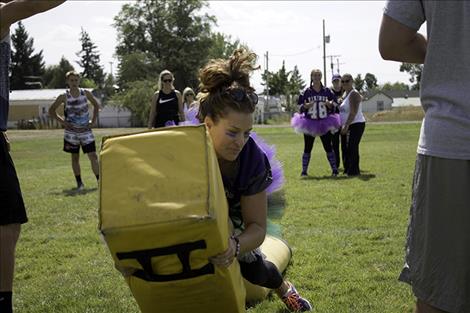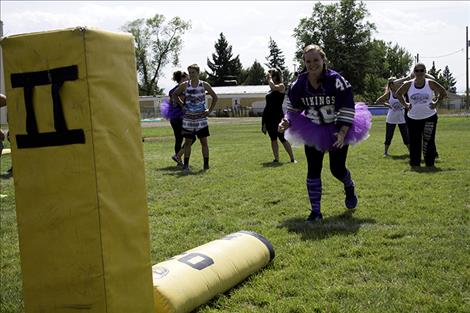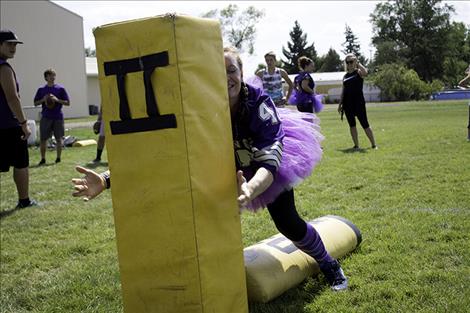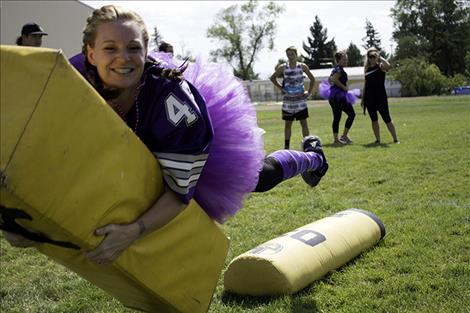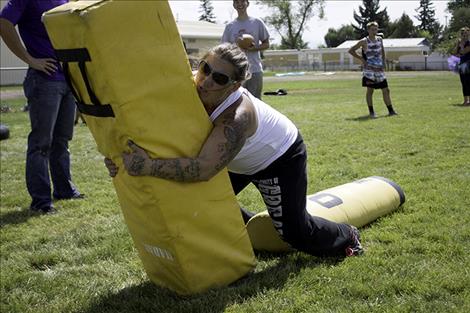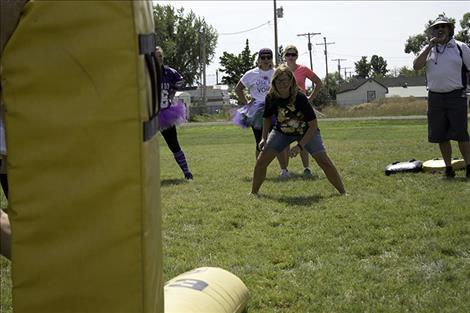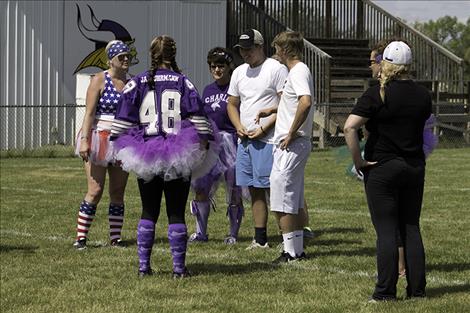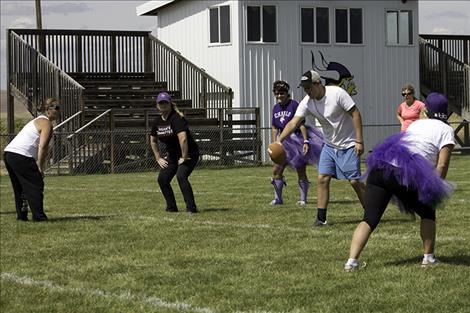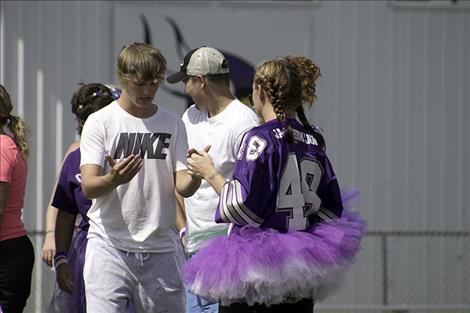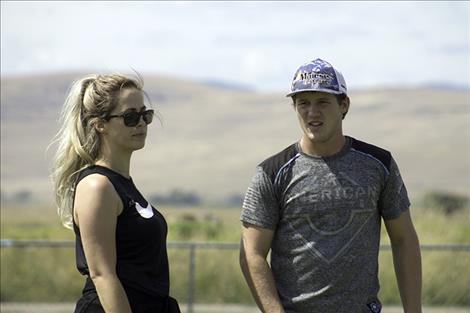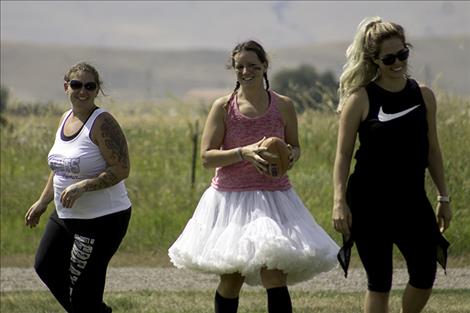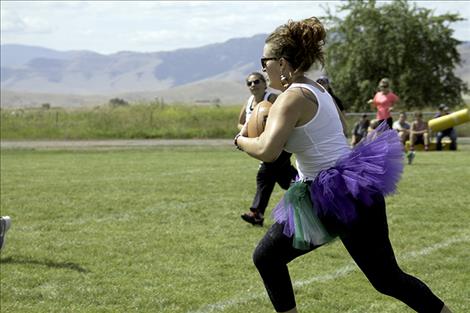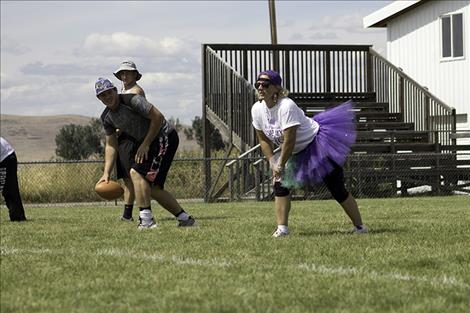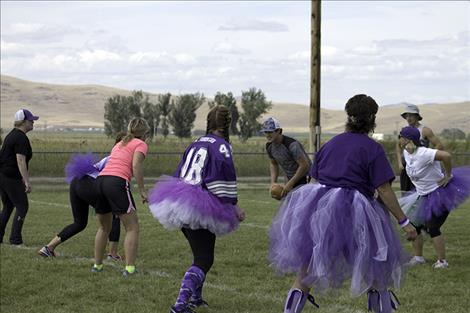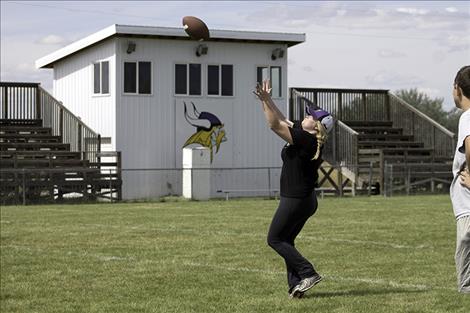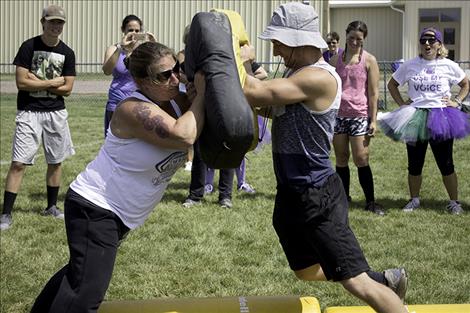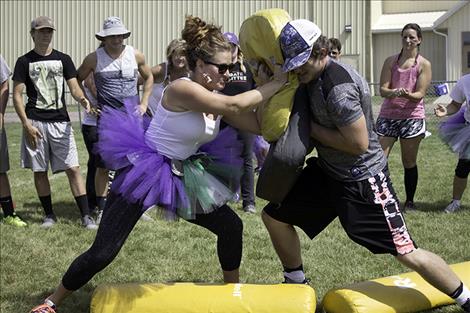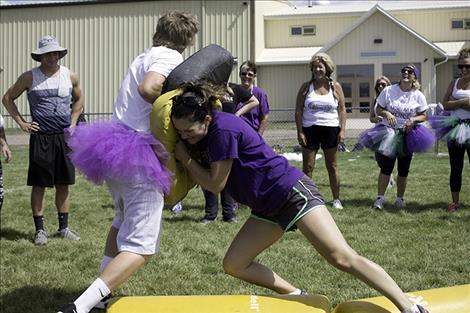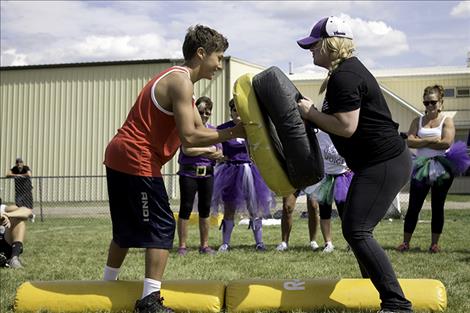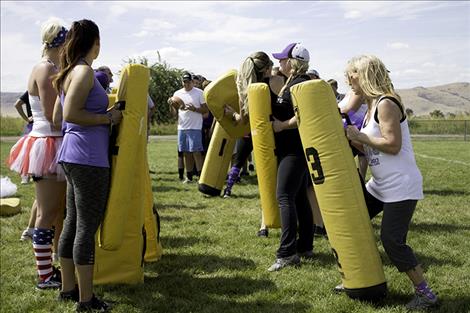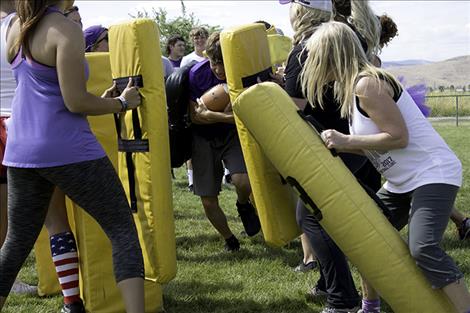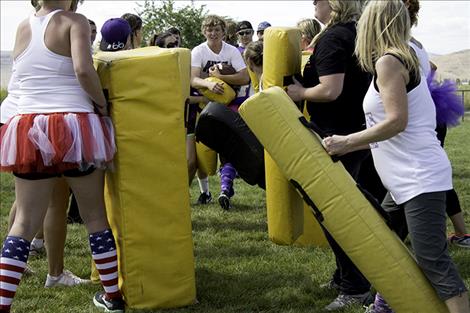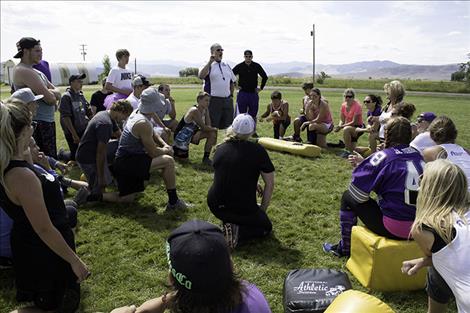 ‹
›
Ponytails, glitter and tutus graced Charlo's football field on Saturday, Aug. 19, for the third annual Guts and Glitter Women's Football Clinic.
The event is coordinated by Christy Bockman-Fryberger, a football mom herself, but a previous injury keeps her off the field so, she said, she prefers to coordinate and watch the hilarity unfold.
A handbook designed for the event summarizes it perfectly; it's a chance to learn about football for women who have been previously too scared to ask.
The day kicked off with breakfast followed by a few hours of classroom time during which the clinic's guests learned plays and terminology. Then after a lunch break ladies took to the field to put their knowledge to the test.
Charlo Vikings head football coach Mike Krahn led the practice assisted by players. Together they guided the moms through a series of games and drills that the boys usually do during practice. Then at the end of the day participants were split up into two teams for a five on five touch football game.
This year 26 women signed up for the clinic. Between sign-up fees and donations around $900 was raised for Charlo athletics. The funds will be used to purchase new equipment and uniforms for all of Charlo's sports teams, not just football, Bockman-Fryberger said.
This year was the first year day care was offered at the event. A few of Charlo's volleyball players watched children while their moms got to go outside and play rough.
University of Montana mascot Monte the bear made a special appearance Saturday stopping in to run a few drills with the ladies and take pictures with all the kids.
Bockman-Fryberger started the event in 2015 as a new way to raise money for the town's athletic teams.
"With a small school like Charlo we're always looking for ways to raise money," she said. "Originally I thought it would be a one-time thing, but here we are in our third year already talking about next year's camp."
Charlo football mom Sarah Smith has attended the clinic all three years. Her son Landers Smith is going into his junior year and will be the team's quarterback this year.
"It's a lot of fun to be able to do this, especially with my son out there helping coach," Sarah said. The camp is a great opportunity for the moms to learn about the sport, and "it doubles as a great excuse to hang out with my son."
Coach Krahn said it's great to see moms and sons interact. Now in its third year, the camp just gets bigger and better, and is something that he and the players look forward to each year, he added.
"It's a great kick-off to the season," he said. "The boys get to see their moms in a way they normally wouldn't and the moms get to see the hard work these kids go through all season."
Charlo Viking football officially gets underway with a home game at 7 p.m. on Friday, Aug. 25, against Seeley-Swan.