Attempted deliberate homicide, arson, aggravated burglary charges dismissed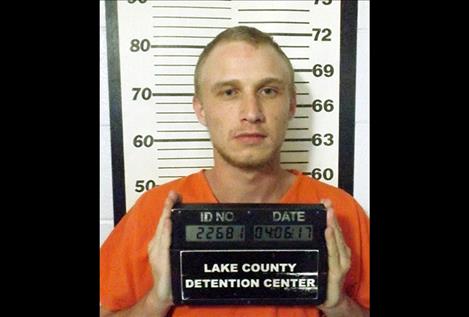 POLSON — Three of four charges against an Arkansas man were dismissed as part of a plea agreement last week.
The Lake County Attorney's Office agreed to dismiss charges of attempted deliberate homicide, arson and aggravated burglary against Shane Thomas Northweather, 23, in exchange for a guilty plea to theft.
Both the prosecution and defense attorneys agreed to a six-year suspended sentence except for six months and two days already served in jail. Sentencing is scheduled for Nov. 2.
Northweather was released on his own recognizance following an Oct. 5 hearing before Judge Kim Christopher.
The charges followed a house fire that occurred Nov. 20, 2016 in the 39100 block of Shelter Bay Lane in Rollins.
According to a court document, an 84-year-old man who lived in the home was awakened by an alarm and got out shortly after 11 p.m.
Northweather, who had been staying at a guest house on the property the night of the fire with the cleaning lady's daughter, moved to Arkansas a few days later, a court document states.
Some $9,000 that had been laid out to dry on a counter in the home the day of the fire had gone missing. The cleaning lady said she had helped the owner count the money.
Northweather claimed that he got the funds to move after his grandfather wired him the money at Walmart, according to a court document. However, Det. Rick Lenz checked at Walmart and was unable to corroborate Northweather's story.
The cleaning lady said that Northweather went into the doctor's home twice on the day of the fire to get firewood for the guest house.