Ronan Cooperative Brewery accepts bylaws, elects board of directors at lively meeting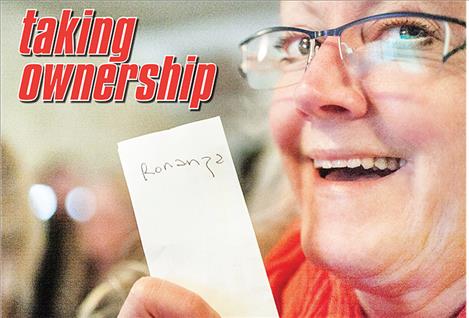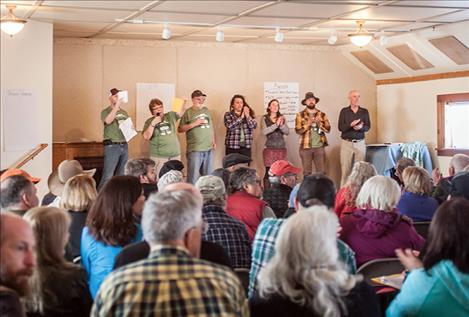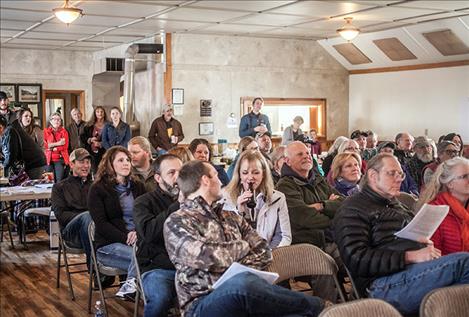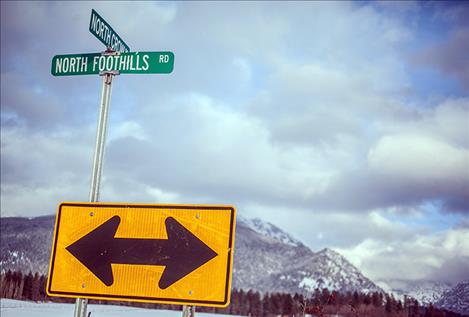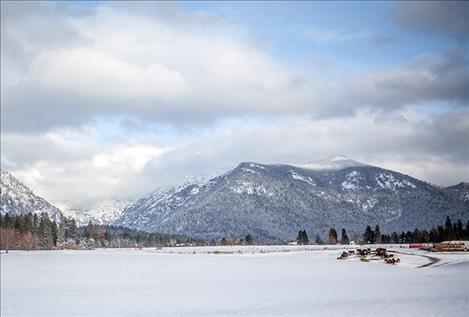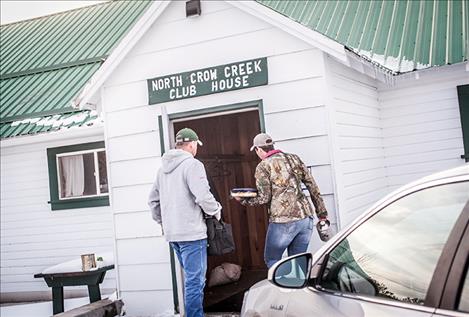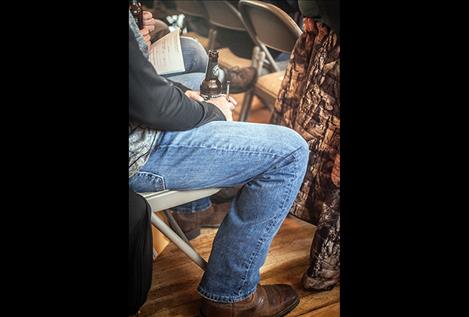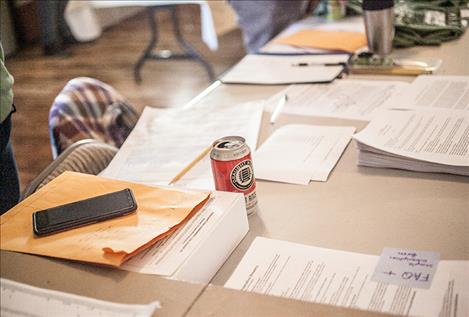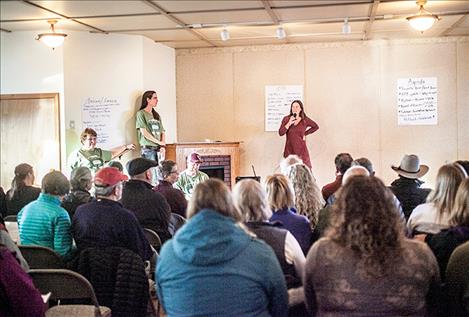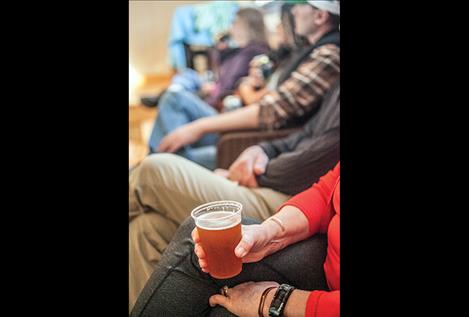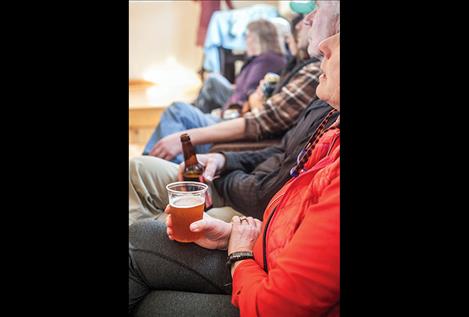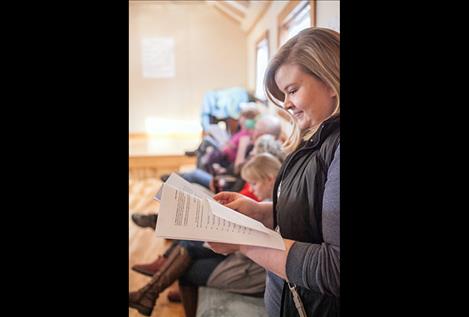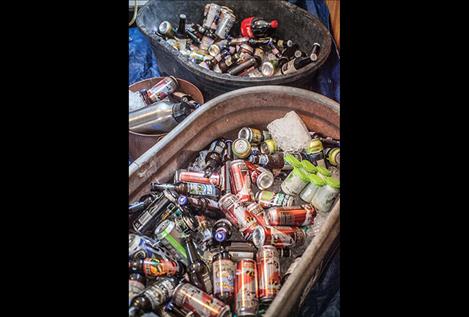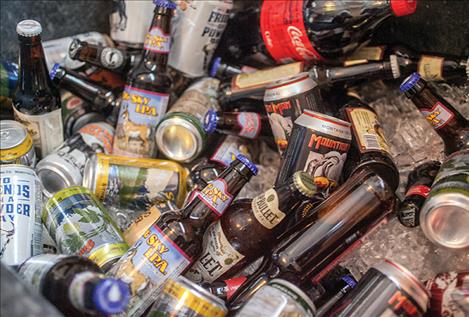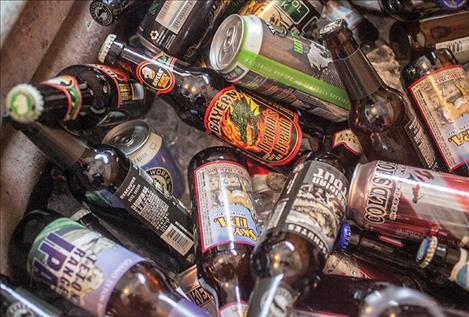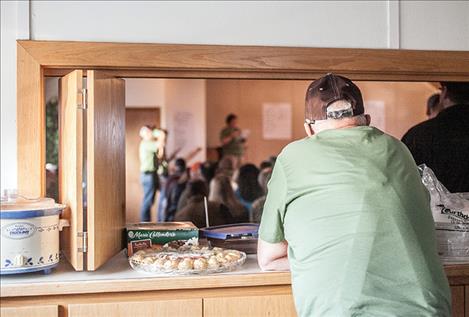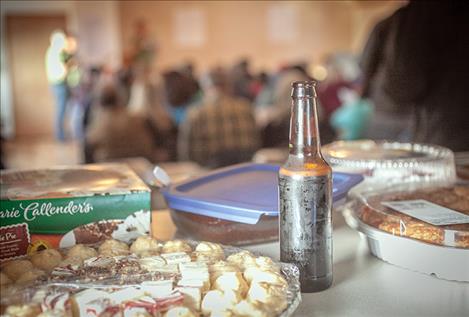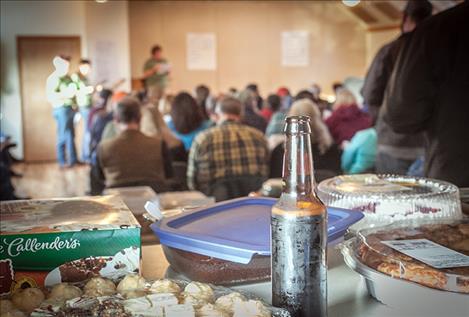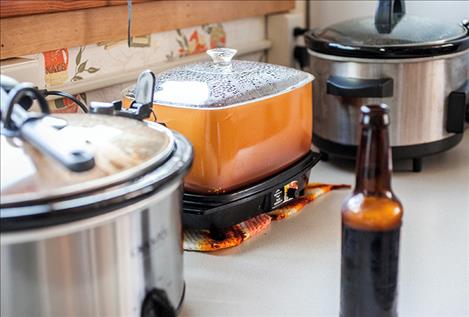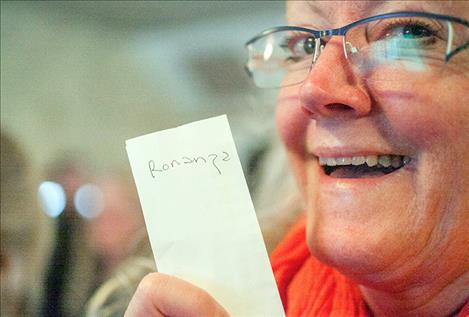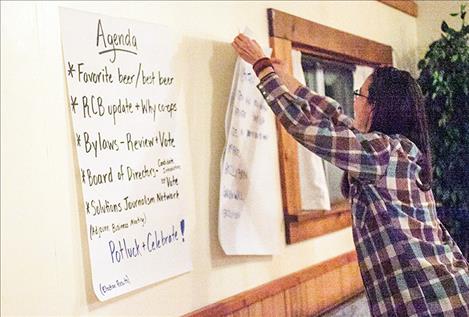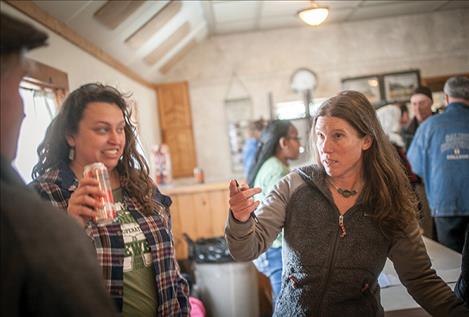 ‹
›
A craft brewery for Ronan is one step closer to reality after owners met to accept by-laws, share their favorite brews and elect the brewery's first board of directors last Saturday.
The North Crow Clubhouse was standing room only as more than 100 people attended the Ronan Cooperative Brewery's first ownership meeting.
From an initial community interest meeting to ownership drives and now at the precipice of incorporation, the Ronan Cooperative Brewery has come a long way in 10 months. It was announced during the meeting that the brewery has 257 owners and some $103,000 raised in owner equity.
As of Monday, Feb. 12, those figures had risen to 260 total owners with $111,700 in owner equity. Ownership in the Ronan Cooperative Brewery is still open to those who'd like to join.
"This is a historically significant event," Brianna Ewert said as she addressed the crowd. "You can someday say, 'I attended the first Ronan Cooperative Brewery meeting.'"
Ewert, who provides business support to cooperatives through the Lake County Community Development Corporation, has been involved with the project from day one. Following initial public listening sessions with economic developers in 2016, the revitalization of Main Street and increased business development were identified as priorities for Ronan. Opening a cooperative craft brewery as a catalyst for this change was an idea that struck a chord with residents.
Ewert noted that Ronan's brewery is representative of a "self-help" theme often held by cooperatives.
"We want something to happen on Main Street," she said. "We're going to make that happen."
Steering committee member Darci Jones spoke to some of the many benefits of a cooperative model of business ownership. Among them: sharing equipment and resources, community involvement and the ability to make decisions based on empowering the area.
Voting owners are able to reinvest brewery profits in ways they find desirable she noted.
After collectively reviewing bylaws and addressing various questions posed by members, acceptance of the organization's new guiding rules was put to a vote.
Resounding "ayes" pronounced success, with a single "nay" from a two-year-old in attendance resulting in a chorus of laughter.
Next, board of director candidates who were in attendance introduced themselves to the membership.
"I want to see the brewery succeed," said steering committee member and board candidate Brandon Hungerford. "I want to see Ronan become a destination – for people to come here and drink good beer."
Candidate Darci Jones, also a steering committee member, explained she was running for the board "because of all of you," she said as gestured to the room. The community's energy and enthusiasm for the project motivate her to continue working on behalf of the brewery and revitalization efforts for downtown Ronan.
Describing himself as a home brewer and beer judge, candidate Robert Hall said he could assist in the hiring of a head brewer and purchasing equipment.
"Oh," he said, "And I brought a keg of beer – it's in the back," to which the room erupted in laughter and cheers.
After hearing from the 12 candidates (or a proxy if they weren't there), members voted for nine.
The brewery's steering committee officially handed the reins of the project over to board members who were elected that night.
The Ronan Cooperative Brewery's board of directors includes:
The directors, who to be eligible for a board position are also owners, will serve up to three years for their first term.
RCB owner Traci Couture said she appreciated hearing from candidates prior to voting. The economic growth and new job opportunities a brewery could spark for Ronan motivated her to become involved. That, and the prompting of good friend and steering committee member Hungerford.
Couture said she'd like to see Ronan become a tourist destination – a place where visitors stay rather than simply pass through.
RHS alum Jassica Sure Chief noted that increased business development could also help to improve the town's infrastructure and allow already-established businesses to better thrive.
Jenny Robey, who moved to the area six months ago, became the brewery's newest owner during Saturday's event. Having grown up in a town similar to the size of Ronan or smaller, Robey has an affinity for rural living.
"Small towns kind of have a special place in my heart," she said.
She added that she appreciates the way breweries can highlight an area's agriculture by sourcing local grains. She looks forward to Ronan's brewery providing a new meeting place for young people.
A list of the brewery's owners and directors, approved bylaws and a copy of the meeting announcement sent to owners will be compiled and submitted to Montana's Secretary of State this week? as the Ronan Cooperative Brewery takes its final step toward incorporation.
A chilly 14-degree night under the Big Sky contrasted with the light, warmth and camaraderie in the clubhouse.
After addressing business items on the agenda, Ronan Cooperative Brewery owners concluded their first meeting with a potluck meal. Many enjoyed their meal with, of course, a beer.