Visiting author to share passion for history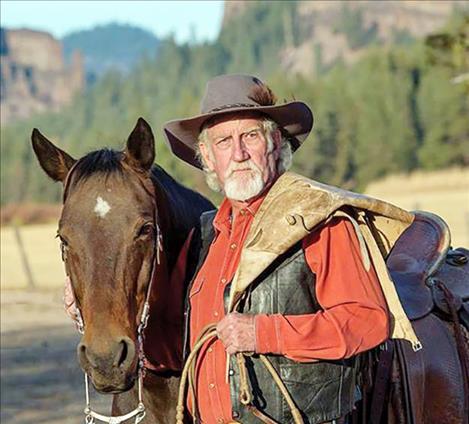 News from the Ninepipes Museum of Early Montana
NINEPIPE – As adults, many of us wish we had spent more time with our parents and grandparents, sitting at their knee listening to their stories. By the time we realize how valuable that is, often the opportunity it lost. Author Rick Steber is on a quest to share his passion about storytelling with young students during his visit to the Mission Valley April 24-26. Steber was invited by the Ninepipes Museum of Early Montana to present his "Books for Kids" program to local middle school students. He will encourage students to explore their own family histories and cultures while stressing the "importance of education, developing reading and writing skills" and impressing on them the value of saving our history for future generations. Steber states, "Kids are the ones who will decide what part of our history we keep, and what is thrown away."
As the son of an educator and school principal, education and history has been an integral part of Steber's life. He has worked with the U.S. Department of Education to set national educational standards and achievement levels for U.S. history curriculum. Steber's visit to Montana allows for stops at numerous schools throughout the Mission Valley, and the project is funded primarily by Humanities Montana, the Lower Flathead Valley Community Foundation, and various local individuals and businesses. At the close of each talk, he will personally autograph books and present them to the students. Educators from around the Northwest who have witnessed Steber's storytelling abilities have universally stated how powerful and meaningful it is for young students.
Steber grew up on the Klamath Indian Reservation near Klamath Falls, Oregon. His book, "Buy The Chief A Cadillac," tells of his experience on the reservation at the time of its termination. This book won the coveted Western Writers of America Best Book of the Year in 2005. He has authored over 40 books, won numerous literary awards, and has been the featured speaker at national and international conferences. Steber states, "I became interested in history because I saw the old timers dying off and taking their stories – our history – to their graves. I write because I cannot stop writing … I want to get it down before it's gone."
One of his most recent books, "Red White Black: A True Story of Race and Rodeo" relates the story of Jackson Sundown, and will be the focus of his public presentation at the Ninepipes Museum of Early Montana at 7 p.m. on Wednesday, April 25. Steber will tell how this Nez Perce man rose to the top, beating the white man at his own game, and became the World Champion at the 1916 Pendleton Roundup. Jackson Sundown was the nephew of Chief Joseph and has a connection to the Flathead Reservation following his years in Canada after the Battle of Big Hole in 1877. Space is limited for this presentation. The ticket price of $20 per person also buys a raffle ticket; the three raffle items include a commemorative Pendleton blanket honoring Jackson Sundown, a gift package of Rick Steber books, and a vacation package valued at over $400. Call the museum at 644-3435 to make your reservation.