School board approves bus purchase, awaits building report for Linderman Project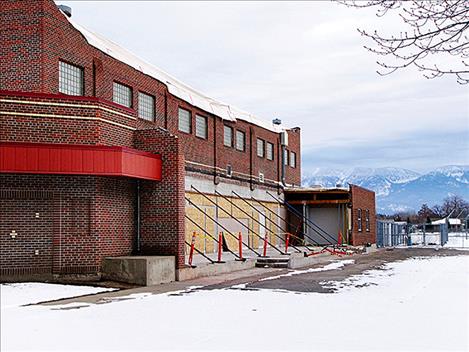 POLSON – Superintendent Rex Weltz provided an update on the Linderman Project during the Polson School Board's last meeting on Monday, April 16.
As it stands, the construction manager and structural engineer have the next 45-60 days to prepare a written assessment detailing the building's condition and associated costs for repairs.
Upon receiving the report, school board members and administrators will review, discuss and make a decision concerning repair of the Linderman gymnasium.
"No work will be performed until then," Weltz told the school board.
The school board approved unanimously the 10-year extension and lease renewal of the Big Arm School to the Big Arm Association.
The Big Arm Association requested a lengthier lease term to allow for long-term planning for their improvement projects.
The board also approved the eighth grade's request for out-of-state travel to Silverwood Theme Park. Through the sales of cookie dough, the class will be able to cover the necessary expenses for the end of school year trip.
The school board also approved the purchase request of a 2019 Cummings powered 77 passenger school bus. The district is also looking to trade in two older buses to help defray the cost of the new bus.
The next meeting of the Polson School Board will start at 5:30 p.m. on May 14, at the district office located at 111 4th Ave. East.