Charles "Denny" Orr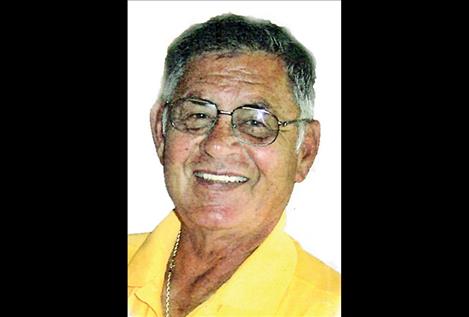 MESA, ARIZONA – Charles "Denny" Orr, 76, died Saturday, Feb. 10, 2018 at his home surrounded by his wife, Sandy, and sons Dennis and Jeff and family after a long and courageous battle with cancer.
Denny was born to Joseph and Elizabeth (Hembricker) Orr on Feb. 28, 1941 at St. Ignatius. After graduating from high school, Denny enlisted in the U.S. Air Force in 1963 and was honorably discharged in 1984. He then began a career with the Rapid City Police Department as a Police Officer. After retiring from the Rapid City Police Department, Denny served on the tribal council in Montana. He married Sandra Shaw on Oct. 31, 1964. Sandy had three sons: Rick, Kevin, and Mark. Denny and Sandy had two sons together, Dennis and Jeff.
Denny enjoyed golfing, yard work, and volunteering at View Point RV Park in Mesa, Arizona where they lived during the winter months. They lived in Arlee in the summer months.
Denny is survived by his wife, Sandy; sons: Dennis (Angela) Orr and Jeff (Carol) Orr; brother, Richard "Dick" Orr; and several grandchildren.