Polson City Planning hears zoning change request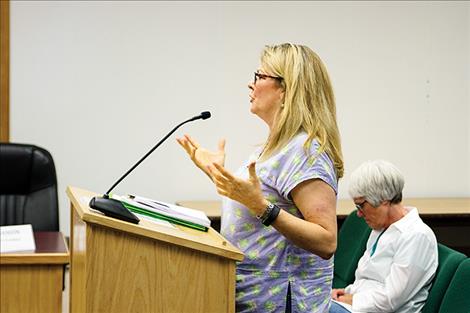 Cathie Tyler, co-owner of Polson Animal Clinic, and more than a dozen citizens addressed the City-County Planning Board on Tuesday, May 8, about a zoning petition requesting to rezone the current clinic building location from resort to general commercial/industrial.
The vote by the planning board ended in a tie – meaning they will pass no formal recommendation on the proposed zone changes to the Polson City Commission. The Polson City Commission will hold a public hearing and will make a final vote on the zone change request at 6:30 p.m. on Monday, May 21.