Jessie Hume Cote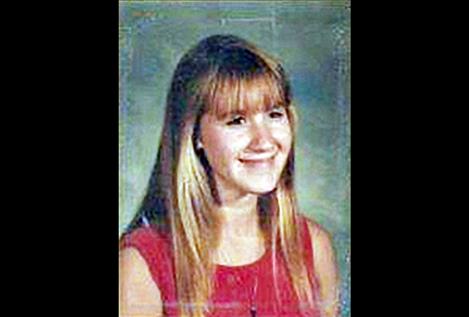 MISSOULA — Jessie Hume Cote passed away unexpectedly but peacefully at her home in Missoula on May 4. She was born in Ronan on June 28, 1978, to Gary and Christine Cote. She grew up with her brother, Will, on the family property on Kicking Horse Reservoir. As a child, she and her brother Will spent many happy days playing, riding horses and fishing on the reservoir.
Jessie started struggling at a young age with mental illness brought on by a terrible bout of spinal meningitis when she was five years old. She attended school in Ronan until the pressures of teenage life took a toll, and she started traveling. In her travels she met a true friend in Frank Purcell, who gave Jessie love, compassion, and a sense of normalcy. She and Frank traveled and enjoyed life for several years. She had lived in Missoula for many years, with the help of a lot of folks at the Western Montana Mental Health Center, where she enjoyed camaraderie and friendship.
Jessie is survived by her parents, Gary and Chris; her brother and sister-in -law, Will and Charlie Cote, and their three children, Carter, Decker and Timber. Charlie was a childhood friend who understood Jessie's difficulties and treated her with love and kindness. Jessie is also survived by her grandmother, Francie Clarke, and many wonderfully kind aunts, uncles and cousins.
She is preceded in death by her grandparents, Bob and Lucille Doyle, and her grandfather, Dave Cote.
Mental illness is a horrific disease, which is not easily understood. Jessie's life has been a struggle for both her and her family, but along with these struggles, Jessie had good fun in life. She and her brother learned to water ski on Flathead Lake at a very young age and she was an accomplished piano player. Jessie loved animals and her church. She had an infectious laugh, that would make everyone laugh along with her. She was very bright and enjoyed reading and learning. We find tremendous solace in the fact that Jessie, now, is at peace.
The family will have a private memorial at their home and wish to thank all the wonderful folks at the Western Montana Mental Health Center in Missoula, and all of her patient family for listening to her and her countless phone calls. We appreciate the help of the Shrider-Thompson Funeral Home in Ronan.