Zane Jennison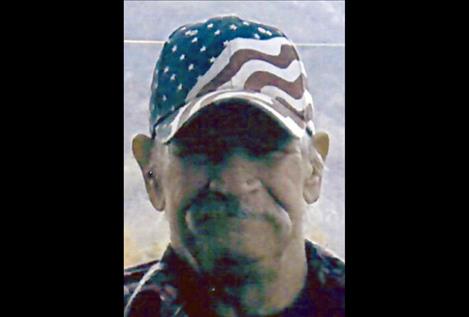 NORTH CROW — Zane Dale Jennison, 61, son of Chuck and Doris; 'little' brother to Len and Rick; big brother to Bethie, Lisa, and Randy; died of natural causes, Monday May 21, 2018.
Zane was born in Las Vegas, Nevada, and at the age of six-weeks-old the family made the move back to Montana, settling in the Mission Valley. Zane lived almost all of his life in the North Crow area, at the base of the Mission Mountains that he dearly loved. Other than the cabin in Superior, the Jennison ranch was his favorite spot in the world; farming and raising his family in the country was his dream come true.
Zane had many occupations throughout the years: working in the family bowling alley, (Lucky Strike Lanes), laying irrigation pipe for Smith Pump and Irrigation, and cutting meat for Frank's Meats, M&S Meats and White's Meats, but his favorite occupation was being (as his kids call it) an "aspiring" farmer. Whatever animal his baby girl, Rekka, and the boys wanted was usually brought home ASAP. From bunnies, goats, sheep, cows (Betty, Wilma, and Specks to name a few), to baby pig Etta, and potbellied pig Wilbur, we raised them all. He realized his dream of running cattle and sheep, and 'making' hay, for many years before his health made farming impossible. His work ethic was unbeatable and his attention to whatever job he was doing was the same.
As much as Zane loved hard work, he also loved to play. Bowling was a huge part of his life and he was a darned good bowler. Many weekends were spent traveling to tournaments all over Montana, as well as Reno and Las Vegas. His three kids can all say they were raised as "bowling alley brats." Zane also played softball in his younger years; again traveling to tournaments all over the state. As his kids got older, Zane put his playing years behind him and coached baseball. Both of his sons got to have Dad as their coach, which wasn't always a good thing, but we made it through it. Zane, and oldest son, Jody, coached youngest son, Tim, through most of his years in minors and majors.
Hunting and fishing were Zane's biggest thrills. The family cabin in the mountains by Superior was where Zane was truly at home. Teaching the kids his love of hunting was one of his priorities. Many, many stories of hunting camp have been told, retold and then told again, and will continue for years to come .... the stories never get old. Zane also loved to fish and whenever he could manage to wet a line ... it was a good day. His latest adventure was traveling to Alaska several times to ocean fish. In his earlier years, Zane had fished out of Westport, Washington, but fishing in Alaska was his ultimate adventure. On one trip to Alaska he caught the biggest fish on the boat with a lure he bought on eBay and brought with him from Montana.
Zane's proudest accomplishment was becoming a Papa. He and Nana Erin joyously welcomed Jalan (Nieko), Ashton, Trevor, Madison, Ava, Braylee, Bridger and Ryleigh. Each grandbaby brought a special joy to his life.
Zane is survived by Erin; his three children, Jody (Amber) and family of Post Falls; Rekka (Tony VanMaanen) and family of Arlee; and Tim (Megan) and family of Missoula. Zane is also survived by his five siblings; nieces, nephews; aunts, and uncles; plus a large extended family ( Jennison, Bailey, Noble, Corbett), ranging from Alaska to Nevada. He was also "Dad" to many kids that wandered through the Jennison doors over the years, JB, Poss, Jeff and James, just to name a few. And friends ... Zane has a lifetime's worth of so many wonderful friends that we can't even start to list. From his school years on, Zane never met a stranger and could carry on a conversation anywhere, with anyone.
Zane, along with his precious Maggie Mae, will make a final trip to his favorite hunting spot (aptly called Zane's Hole), where he can watch his family chase elk through the mountains. We're pretty sure we'll be able to hear him laughing.
So go rest high on that mountain, Zaner T. Every time we hear the thunder roll across the valley that you loved so much, or watch a beautiful fireworks display, we'll know you are there, watching with us. We'll check the Weather Channel and watch the Dolphins for you. We'll see the American flag waving in the breeze and remember your favorite hat. We're more than certain you've already played a hand or two of pinochle up there. You are whole again and in no more pain; so go catch those fish and chase those elk.
A celebration of Zane's life is tentatively scheduled for Saturday, June 23, at the North Crow Club House. A notice will be in the paper when we are positive of the details.