PGA Jr. League featured on TV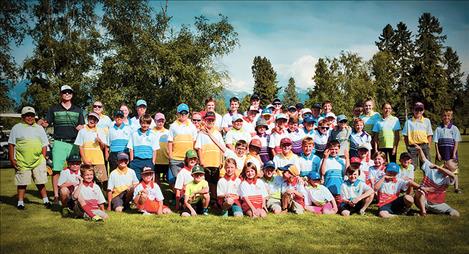 News from Alday Communications, Inc.
POLSON — Polson Bay Golf Course Head PGA Professional Cameron Milton and his growing PGA Jr. League program were featured on Golf Channel's Morning Drive as part of its Junior Golf Week programming. To view a clip of the feature go to: https://www.golfchannel.com/video/always-perfect-weather-pga-jr-league-polson-montana
Milton has grown his PGA Jr. League program from one team to six teams of 72 boys and girls in just four seasons by relying on word of mouth in Polson's town of 5,000 people. His passion for junior golf and his commitment to including kids of all backgrounds and abilities will be highlighted in the feature.