Providence St. Joseph Medical Center welcomes TRUST scholar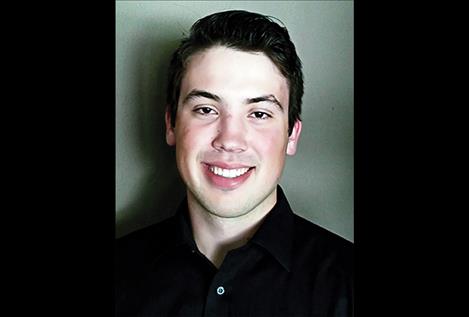 News from Providence St. Joseph Medical Center
POLSON – Providence St. Joseph Medical Center is proud to welcome John Michael Meuli as the hospital's 2018 TRUST scholar. Meuli is a Dayton Montana native. He obtained his bachelor of science in Health and Human Performance at Montana State University in Bozeman.
St. Joseph Medical Center is committed to the education and training of the next generation of family physicians and feels working with residents is an important part of their mission.
The Targeted Rural Underserved Track (TRUST) seeks to provide a continuous connection between underserved communities, medical education, and health professionals in the region. The initial goal is to create a full-circle pipeline by guiding qualified students through a special curriculum that connects underserved communities in Washington, Wyoming, Alaska, Montana, and Idaho (WWAMI) to the University of Washington School of Medicine (UWSOM) and its network of affiliated residency programs in an effort to help meet the workforce needs of the region.
"I am grateful for the opportunity to be a part of the UW School of Medicine and to participate in the TRUST program," Meuli said. "I am especially grateful that I get to work with Dr. Emily Hall and the rest of the healthcare team at St. Joseph Medical Center in beautiful Polson Montana. I look forward to continuing to work in the Polson community throughout my time in medical school."