David Alexander Sr.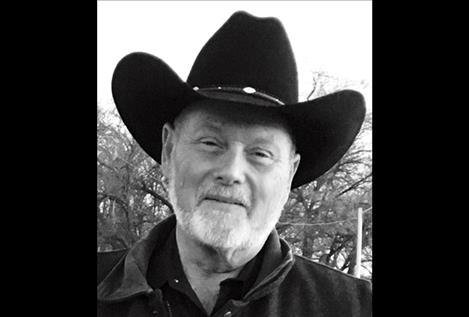 POLSON — On June 17, 2018, at 1:55 a.m. a man of much kindness, love and wisdom, a jack of all trades, peacefully made his final journey in the warmth of his home with his loving wife Jeanne by his side. Born on March 16, 1950, in Phoenix, Arizona, to Bert H. Alexander and Ruth E. Wood Alexander (both deceased), David Lee Alexander Sr., raised as a single child, lived his life to the fullest. David dabbled in a multitude of professions to include: cabinet maker by trade, builder of custom homes and lastly, a true law enforcement man. David began his career in law enforcement in Phoenix moving to Lake County in 1973. He began his career with the Sheriff 's Office on Jan. 29, 1983, and retired in November of 2004.
David was a proud man, he was an honorable man. Law enforcement was his essence, it was his second family. He began working as a jailer and when he retired he was the Patrol Sergeant. During this span of his lifetime, David had the opportunity to create many meaningful friendships that lasted a lifetime.
He enjoyed many interests. No matter the challenge, he refused to be defeated and those within earshot might hear an "f-bomb" or two; he was a perfectionist, do it right the first time. He raced motorcycles, poured concrete, disassembled and reassembled many an engine. David loved to fish, especially at Hubbard Dam and if the pole didn't work right, well that went in the lake too. The rides with his wife and the critters were the joys of his life. Most days he could be found parked at the scenic turnout with his fur babies enjoying a cup of coffee and apple pie.
David was preceded in death by both his parents; his eldest son, David Jr; and Dandy, Bandit and Goober (his fur babies).
He is survived by his wife, Jeanne; sons, Christopher (Amanda), Derek, Dennis (Nikki), Daniel ( Julie), and Donald (Kim); his numerous grandchildren - (10) with one on the way; and great-grandchildren (one), with one on the way; and his fur babies, Sparky (white boy), Sadie, Stella and Sarge. David would not want to forget his numerous close friends, John, Tony, Mitch, Lynn, Richard, and Bernie Alexander – same last name from his Native family and many others too numerous to list, but not forgotten.
A man of few words and a heart of pure gold, David worked hard right up until the very end. He was very proud of all his accomplishments, plus he managed to keep all his fingers, we won't talk about the toes. He worked hard all his life, to do right by himself and those he loved. His sons were his greatest accomplishments and he loved them all dearly.
Services to be held at the family home on Saturday, June 23, 2018, beginning at 2 p.m., at the Polson Alliance Church, with a potluck barbecue immediately following at the family home.
Messages of condolence may be sent to the family online at: www.lakefuneralhomeandcremation.com.
The Lake Funeral Home and Crematory, Polson, is assisting the Alexander family with arrangements.